POSITIVE ACTION FOR YOUTH
We are committed to supporting innovative solutions and nurturing programs to help young leaders and their allies close gaps in HIV prevention, care and supportive services for youth living with or affected by HIV and AIDS.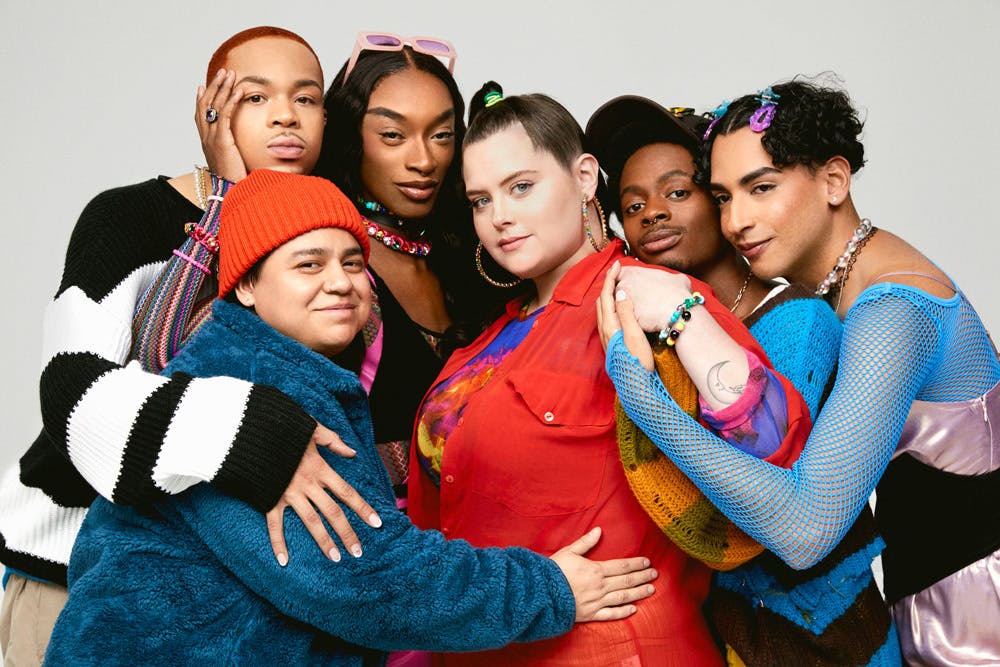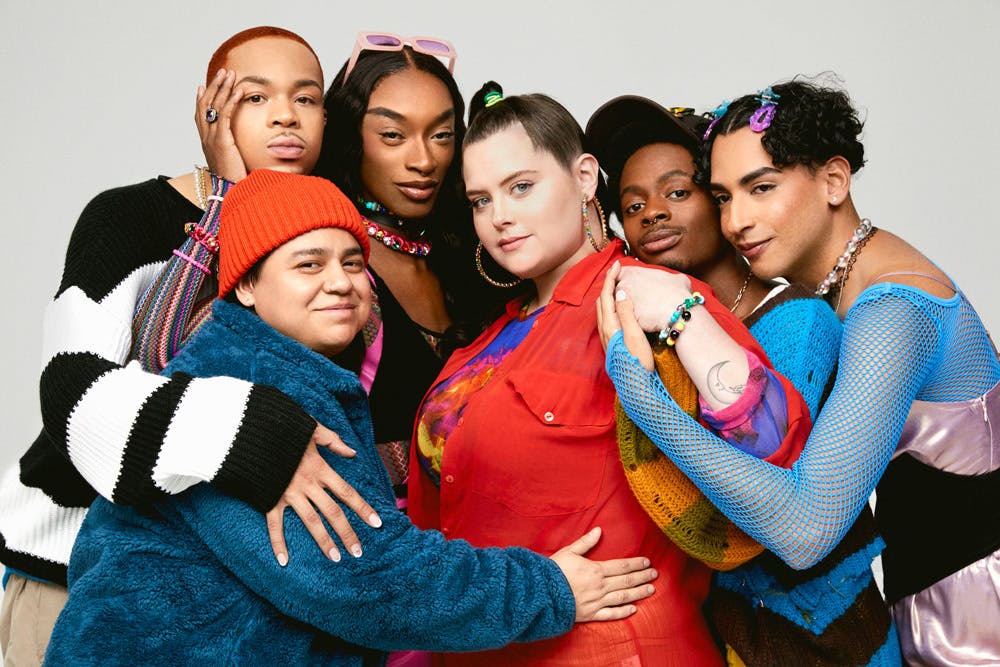 Young people 13-24 years old have always known a world where HIV is preventable and treatable. Breakthrough scientific advances and bold community work have lessened the number of new HIV diagnoses substantially and improved the well-being of people living with HIV. Despite this progress, the disproportionate impact on youth remains a concern.

One in five new HIV diagnoses in the US are among young people, with Black and Latinx queer youth experiencing the greatest number of new diagnoses.1 Young people are the least likely of all age groups to know their HIV status – only about half of young people know their status,2 and knowing one's status is the entry point to HIV care. When young people are diagnosed, they are the least likely be linked to HIV care in a timely way.3 Across all areas of life, youth report experiencing the most HIV-related stigma in the past year compared to other age groups.4
We know there's more to do to support young people living with and vulnerable to HIV. Since our beginning, we have been solely focused on leaving no one living with HIV behind. Young people are championing a new response to the epidemic in North America and around the globe, and we're dedicated to activating the networks, services, and resources in the US and Puerto Rico that nourish whole-person health for young people and their communities.
Our Response: Thinking Differently To End the Epidemic Among Youth
Positive Action for Youth (PAFY) was piloted in 2017 as an initiative leveraging mentorship as a tool to help young people living with HIV stay engaged during the transition from pediatric to adult care. The initiative has since grown from five grantees and a $1 million commitment to more than fifteen grantees and $4.5 million distributed across the country.
We strive to develop funding opportunities that reflect and respond to youth themselves. Like all ViiV Healthcare initiatives, Positive Action for Youth is grounded in our community-centered framework– to continuously listen, boldly activate new and promising work, amplify bright spots, and sustain momentum through applying field learnings to impact change. This framework provides the space for young people, our grantees and our partners to have a direct impact on the way Positive Action initiatives evolve, ensuring that we are responsive to communities. What started as a specific focus on medical mentorship evolved to support community-driven and medical mentoring, leadership development, safe spaces, prevention and peer navigation programs. Through this community-informed mix of grantmaking, our signature Youth Summit, and support of leadership development initiatives like National Minority AIDS Council's Youth Institute, we are working to reduce gaps in HIV care and support youth living with or vulnerable to HIV in their health and wellness.
ViiV Healthcare also funds youth-centered work in its other Positive Action initiatives, especially work supporting young Black and Latinx men, young women of color and young Southerners. Learn more here.
After more than five years of continuous listening, connection and evaluation, ViiV Healthcare intensified its effort to connect with youth-focused community leaders, organizations and young individuals working in HIV and adjacent spaces to review and reimagine our goals—and to get a pulse on what's happening for youth living HIV as well as those who serve them. Our Own North Stars: Supporting the Next Generation of Leaders, outlines key insights and lessons learned to inform the future of work in the youth HIV space, and an overview of key moments and opportunities to further disrupt disparities for communities disproportionately impacted by the epidemic. Click here to read the report.
View a snapshot of the Positive Action for Youth (PAFY) successes and insights from the most recent round of grant funding here.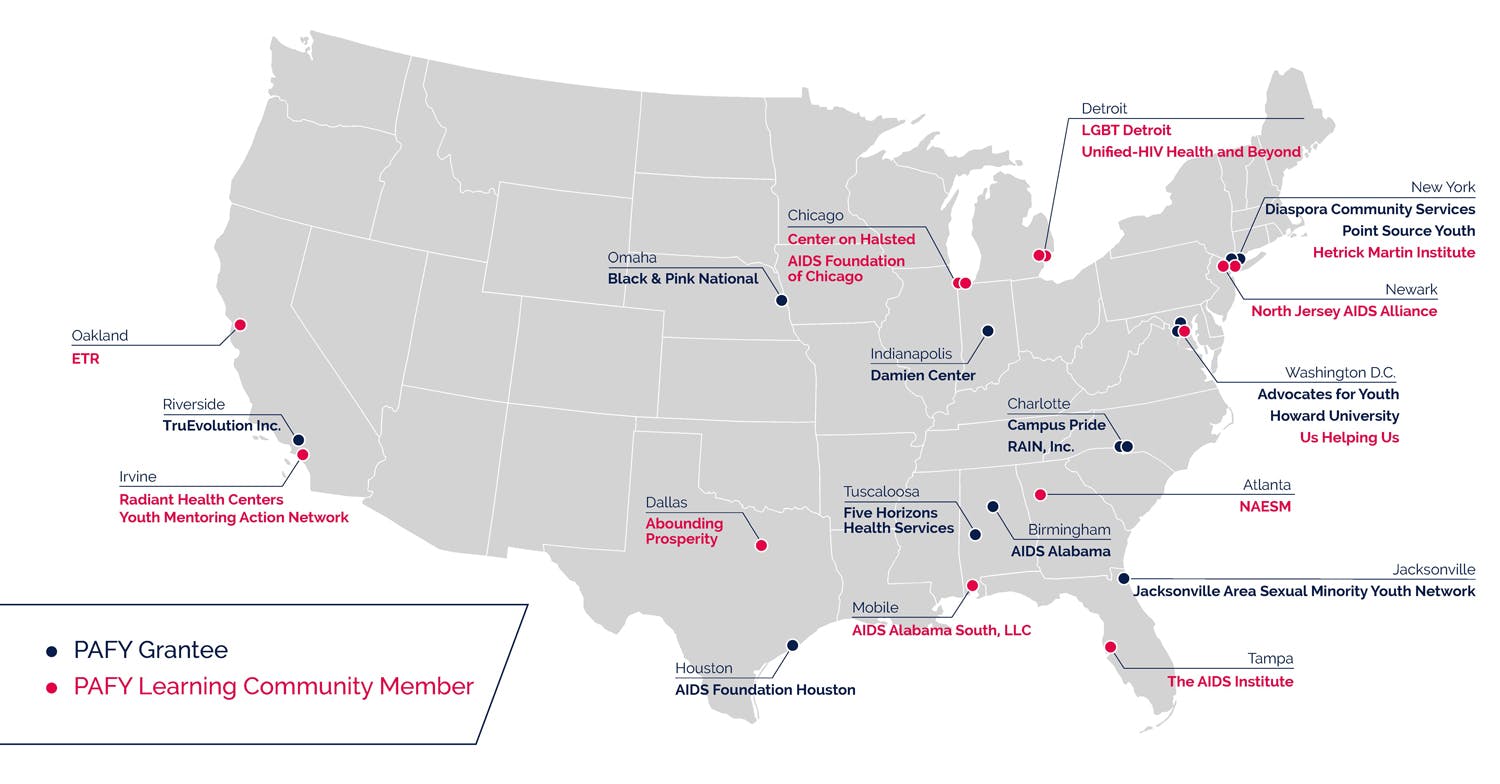 The Medical Mentoring Toolkit, a Project of Advocates for Youth
There is no one-size-fits-all approach to developing a mentorship program that supports young people living with HIV - but Advocates for Youth has developed a toolkit to help. With ViiV Healthcare's support, Advocates for Youth conducted a collaborative co-creation process that leveraged the voices and expertise of the community as well as best practices, learnings and recommendations shared by the first PAFY grantees. Whether you're a clinician, advocate or small community-based organization, you'll find invaluable resources in this one-of-a-kind guide. Access the Toolkit here.
All questions and inquiries about Positive Action for Youth should be directed to Megan Falkenhan at megan.l.falkenhan@viivhealthcare.com.
Hear more from our partners, including past and current grantee cohort members, talk about why it's so important to support youth-centered and youth-led solutions in the fight against HIV.