POSITIVE ACTION FOR WOMEN
At ViiV Healthcare, we are committed to supporting innovative, forward-thinking community collaborations that break down isolation and stigma for women of color across the gender spectrum and strengthen organizations and initiatives that link women to networks of care.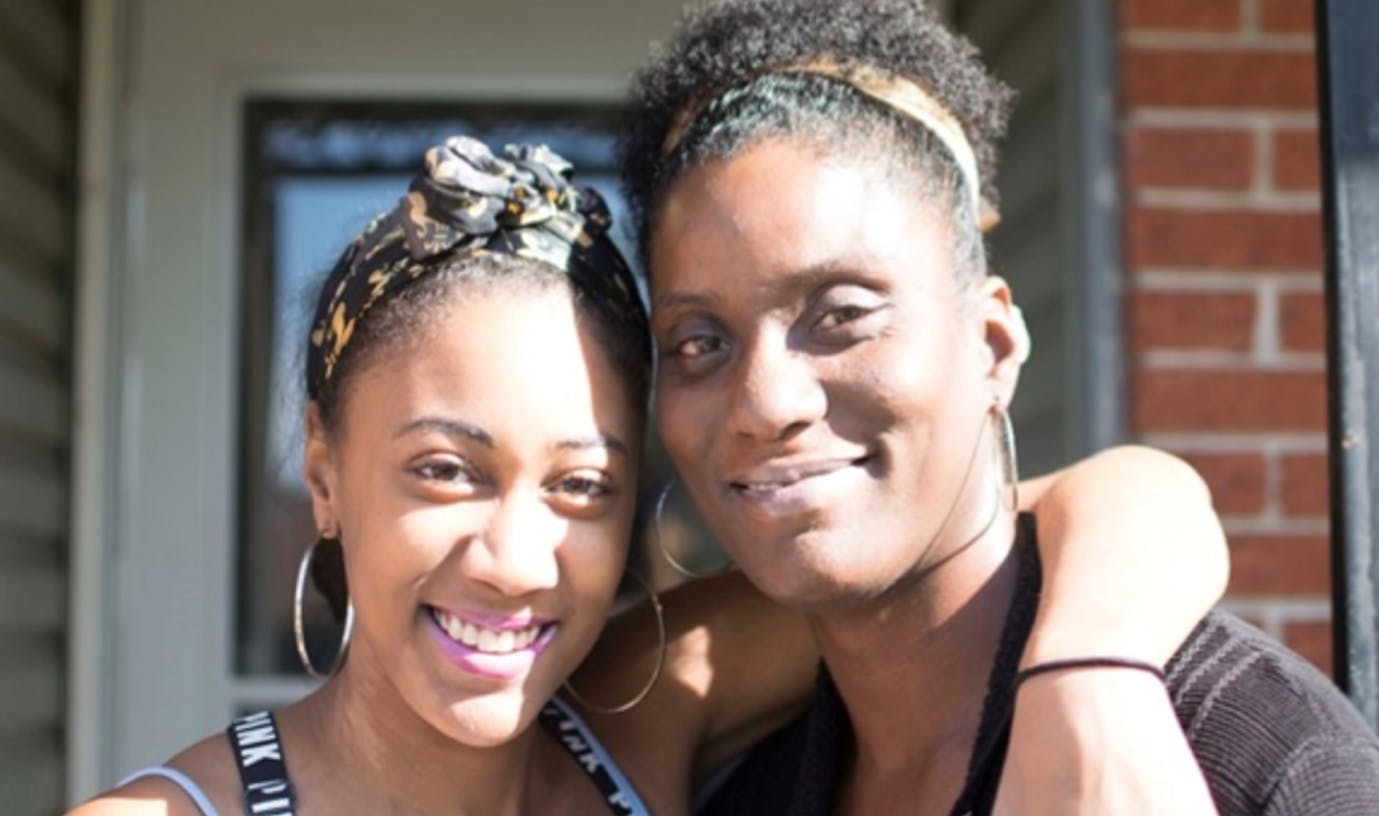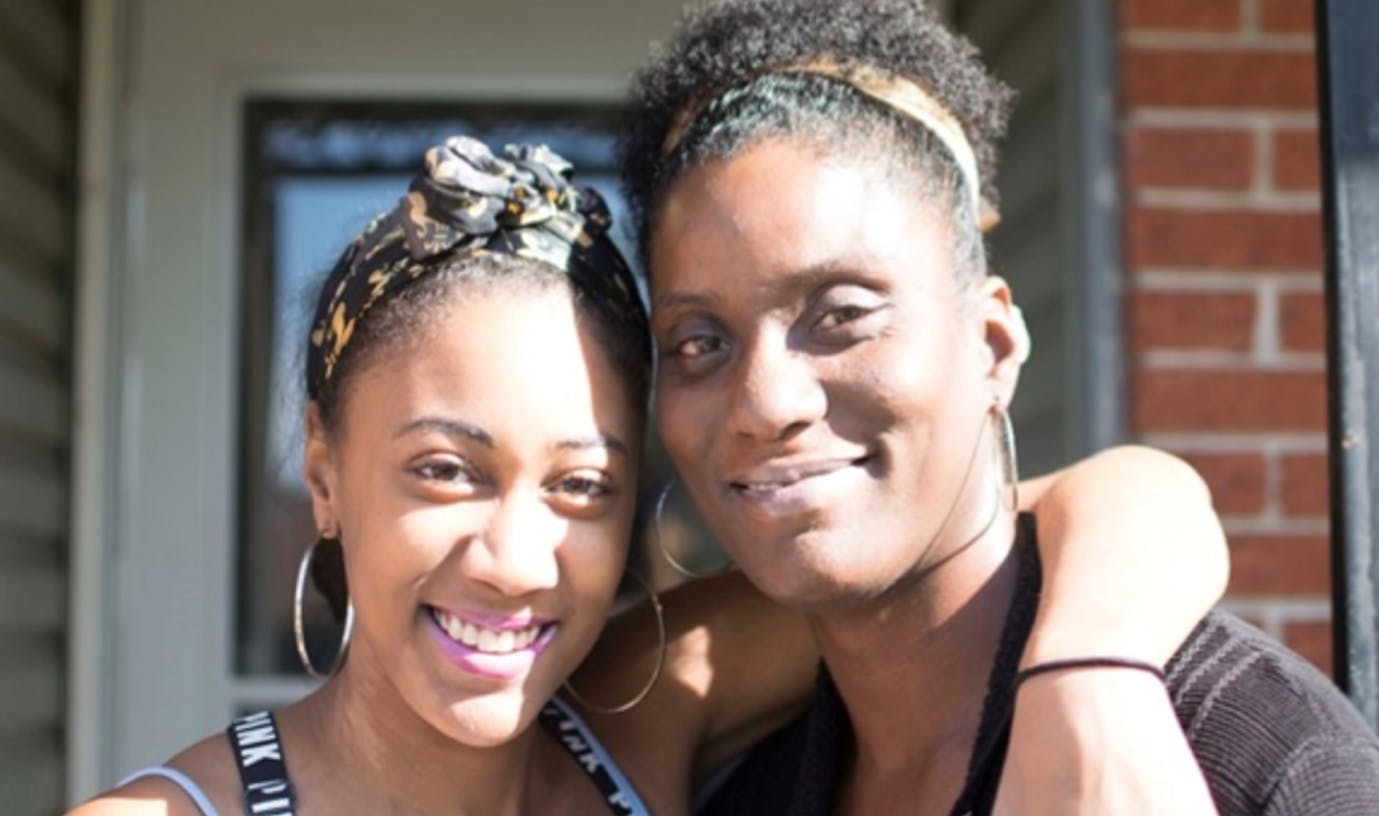 We know that information, social relationships and emotional support can be transformational to women's physical health and quality of life. That's why we're dedicated to ensuring that cis and trans women's needs and voices are prioritized in research, policy, advocacy and community change efforts and that all women can connect with the resources and support they deserve.
Since 2017, Positive Action for Women (PAFW) has focused on breaking down stigma and isolation for cis and trans women of color living with HIV and the organizations that serve them. The PAFW initiative has invested $4.5M in community-led initiatives that forged in-person and online networks, created content by and for women of color living with HIV, fueled community-led research to close gaps in knowledge and reached more than 75,000 people.
Risk to Reasons:
Reframing and Refocusing HIV Prevention and Care for Black Women
ViiV Healthcare's Risk to Reasons initiative sets out to develop new messages, new messengers and new methods to increase awareness and action around HIV prevention for Black women of cis and trans experience. Guided by advocates across the country, the initiative creates content, funds community action and connects advocates across the country to change the impact of HIV in Black communities and get more Black women connected to prevention and care.
Risk to Reasons is shaped and steered by the Black Women's Working Group to Reframe Risk, a group of Black women living with and working in HIV convened by ViiV Healthcare who collaborated to challenge existing HIV prevention approaches and develop new insights and recommendations for communicating and connecting with Black women about HIV.
At the heart of this initiative is a challenge to the dominant framework of "risk" that has characterized HIV prevention and care. The concept of "risk" must be retired—it's unspecific, stigmatizing, and can cause people to disassociate, rather than reflect on their potential prevention needs. Instead, we propose to frame HIV prevention around the reasons that motivate and empower women to address their sexual health. Moving from risk to reasons offers an opportunity to rethink and redefine the relationship between Black women and HIV.
Risk to Reasons Guide
Risk to Reasons: A Guide for Communicating and Connecting with Black Women about HIV provides insights and recommendations for advocates, service providers, public health experts, researchers and communicators about how to make HIV prevention and care more relevant and salient for Black women.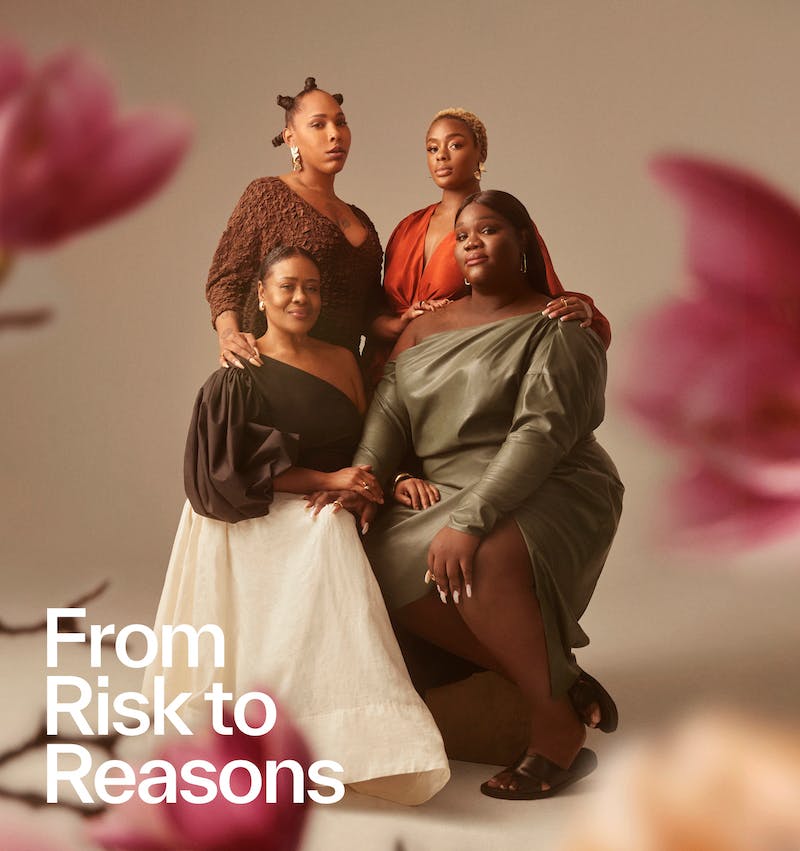 The Risk to Reasons community grants mark the largest philanthropic investment dedicated to Black women's needs, voices, and leadership around HIV in the US. Through this initiative, "reasons" will replace "risk" as a foundation for action for Black women seeking HIV prevention services, advancing a paradigm shift. Over the next three years, 17 grantee organizations will reach more than 1 million people with reasons for HIV prevention and more than 3,500 providers will be better positioned to deliver HIV prevention and care to Black women.
The Positive Action for Women Story
In 2016, with the help of leaders and communities across the country, ViiV Healthcare spoke with women living with HIV and commissioned ethnographic research in New Orleans to learn more about the experiences of Black women and HIV networks of support and care. We reviewed literature and conducted an up-to-date epidemiology profile to better understand trends in time, geography and solutions for women of color living with HIV. Through this listening, it was clear that women of color living with HIV are heavily impacted by isolation at three levels:
Isolation from their friends, family and peers as a result of fear and HIV stigma;
Isolation among service providers and in local planning efforts, which often do not consider the needs of women living with HIV; and
Isolation from the larger cultural discourse around HIV and women's wellness, including in clinical research, media, culture and communications.

Today, Positive Action for Women represents ViiV Healthcare's continued commitment to all women in the US, especially those disproportionately affected by HIV. We believe that addressing the health disparities faced by all women of color, particularly Black women,1 across the continuum of care is a key priority in closing the gap in HIV disparities in the US.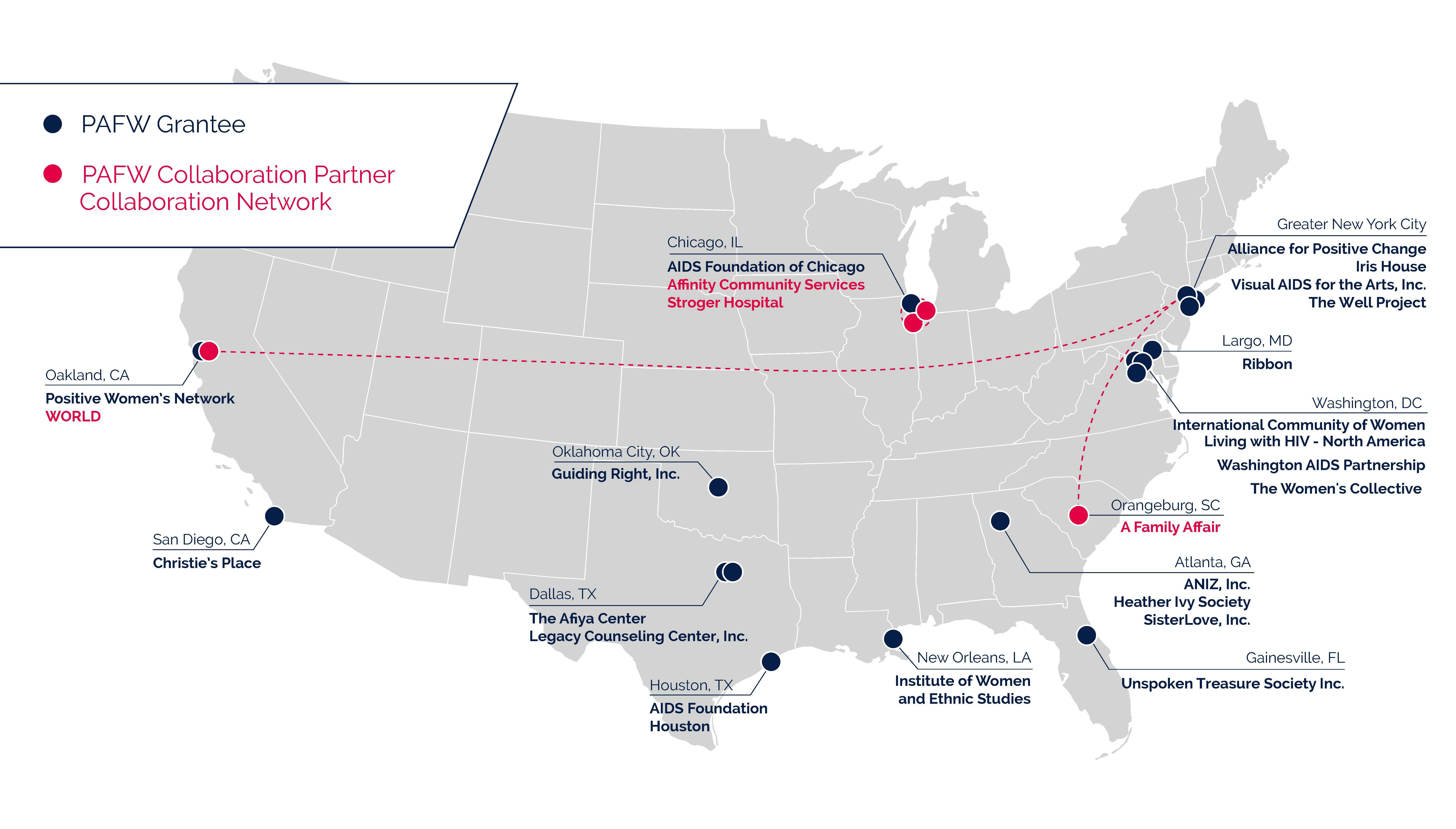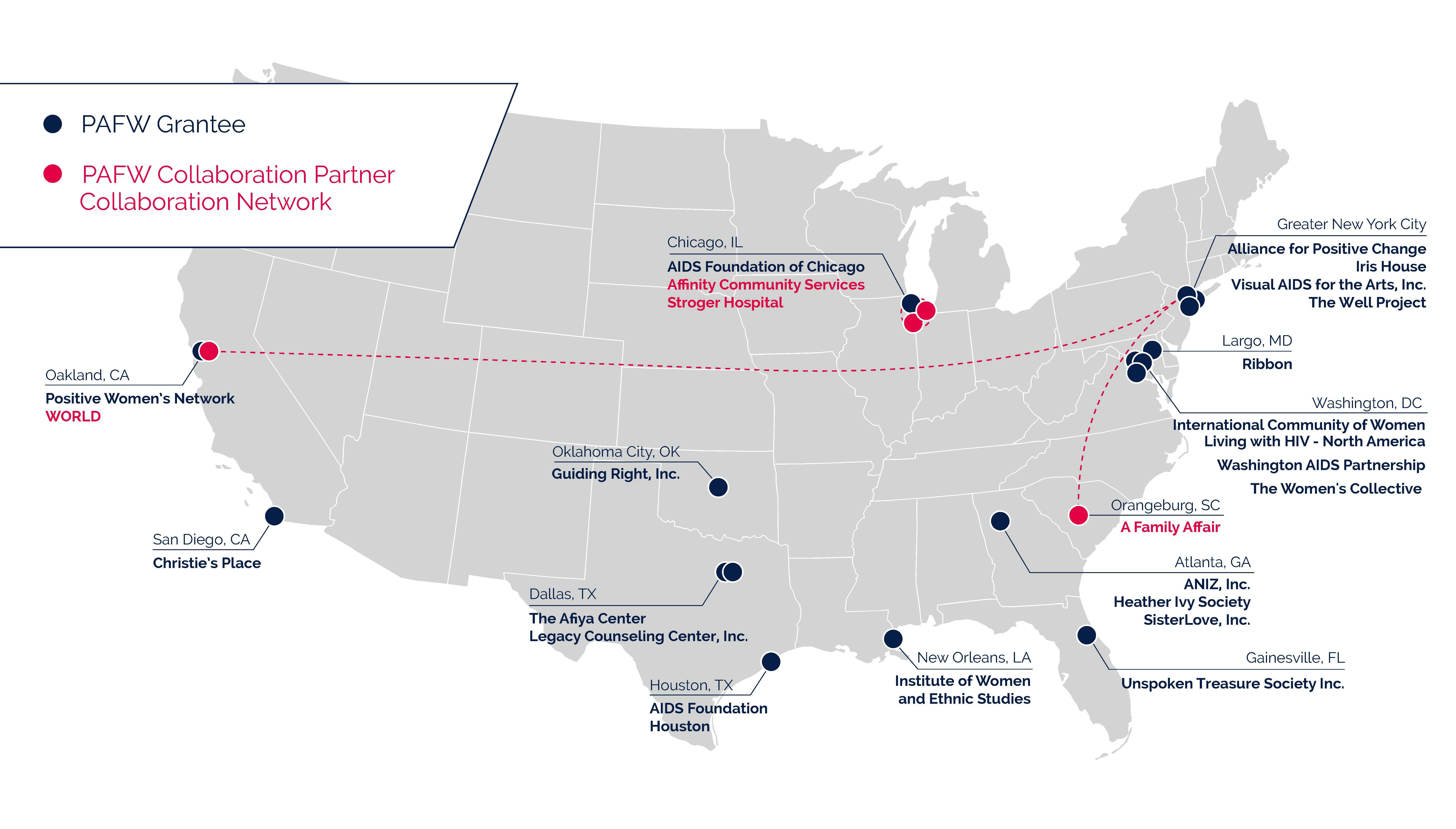 Research and Art, Breaking Down Isolation with Take My Hand
Based on the real stories of Black cis and trans women living with HIV, Take My Hand is ViiV Healthcare's newest impact theatre piece and community activation that focuses exclusively on the urgency and hope around Black women and HIV. As part of ViiV's Positive Action for Women initiative, the performance and discussions turn research into art, helping audiences feel more comfortable talking about HIV and how to connect women living with HIV to networks of support.

Sparking Innovation and Collaboration in the Field
ViiV Healthcare is pleased to spotlight the inspiring work of the Women's Connection, a program of the AIDS Foundation of Chicago (AFC), AFC's Women's Connection embodies the core strategies of ViiV Healthcare's Positive Action for Women initiative — to foster networks of women and organizations who focus on the impact of HIV on cis and trans women of color and help to engage women in care. In Chicago, the Women's Connection engaged a network of women leaders, conducted a city-wide plan and convened a unique collaboration focused on the needs and experiences of Black cis and trans women living with HIV.

References:
Geter, et al. Trends of racial and ethnic disparities in virologic suppression among women in the HIV Outpatient Study, USA, 2010-2015. PLoS One 2018; 13(1) e0189973