Positive Action for Youth
About Positive Action for Youth

The HIV Epidemic Among Youth
Young people 13-24 years old have always known a world with HIV. Although ongoing scientific advances in prevention and treatment have cut the numbers of new infections substantially, youth remain disproportionately affected. 1 in 5 new HIV diagnoses in the US were among young people in this age group, and only half know their status.[1] Youth also have low rates of HIV testing and are least likely to be connected to HIV care after testing positive.[2]
Click here to learn more about the disproportionate impact of HIV on youth.
Our Response
At ViiV Healthcare, we know there is more to do to help young people living with HIV. Our Positive Action for Youth program supports innovative solutions nurture mentorship and develop young leaders to close the gaps in HIV, especially for young people. Through insights gained during ongoing listening activities, we designed funding opportunities that reflect and respond to youth themselves, including Mentor Grants and the Amp Grant.
Mentor Grants
In 2017, ViiV Healthcare launched a two-year, $1 million grant commitment in US that supports mentorship programs for youth aged 13 to 24 living with HIV as they enter and begin to navigate adult care. With the goal of filling a critical need to increase and improve mentorship services for youth living with HIV, Mentor Grants provide grant funding to:
Design new or expand existing mentorship programs that support youth living with HIV to successfully enter adult care.
Lead the design and facilitate the development of a toolkit and guide of best practices for mentoring youth based on learnings from across the program.
We are proud of the good work being accomplished by our Mentor Grantees:
Advocates for Youth: Advocates for Youth is building and will disseminate a toolkit and guide in collaboration with Direct Mentorship Services grantees, the PAFY Learning Community, as well as young people and other external experts, to address topics for youth living with HIV/AIDS entering adult care. Topics in the toolkit and guide may include: social determinants of health, unique issues and concerns of the youth experience, meaningful youth-adult partnerships, and youth-centric models used by the non-HIV community to support youth living with HIV in entering an adult standard of care. After development, Advocates for Youth will offer training and learning opportunities to build capacity of Youth Service Providers to develop and sustain successful mentoring projects for YLWHA via webinars, coaching, and other technical assistance support.
"Our young people are socialized to assume they are not experts. They are told they do not know what to do about their health, their wellness, but they do! And we need to support them as they take the lead for all of us."
Direct Mentorship Grantees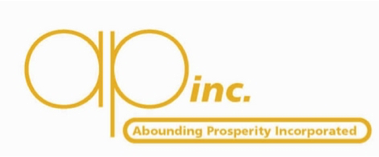 Abounding Prosperity: Project BEST/TEST links recently identified YMSM and MtF youth of color living with HIV/AIDS, one-on-one, with a mentor who help them navigate the HIV care system, connect with necessary supports and build confidence in selecting and owning his/her regimen of care. AP, Inc. created Project BEST/TEST to train mentors, and encourage at least two hours of mentoring per month to set and reach goals related to mentees' successful HIV care. Mentors provide in-person and electronic support; and make referrals to services such as transitional housing, counseling, education, harm reduction, and linkages to support services.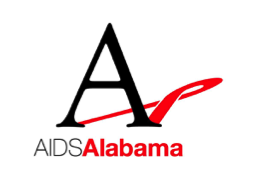 AIDS Alabama: Living Out Loud is a mentoring project for YLWHA ages 13 to 24. Mentors provide support in medical adherence, self-advocacy, financial planning skills and job or college readiness while making referrals and increasing access to transportation, mental health services, and housing assistance. Mentors are trained in CLEAR, WILLOW, VOICES, Every Dose Every Day and Partnership for Health interventions. To complement programming, AA's will partner externally for medical care and housing.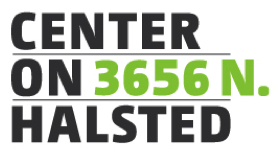 Center on Halsted: Center on Halsted makes designated peer-supported space for youth living with HIV aged 13 to 24 by training Youth Health Promoters to develop and manage drop-in sessions focused on helping youth develop the self-management skills needed to engage and stay in long-term adult care, that works for them. The drop-in cycles are paired with an online community tool meant to develop youth-informed, fun, and accessible outreach materials that cover topics helpful to youth successfully transitioning into adult care, reducing fear of adult services and showcasing the consequences and lessons learned from lack of consistent self-care.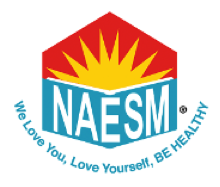 National AIDS Education and Services for Minorities: nSPIRE is a mentoring program working to increase linkages to care for newly diagnosed and reengaged AAMSM, ages 16-24. Mentors work with youth to set goals, identify and overcome barriers to healthcare to achieve viral suppression, and connect socially with peers. By developing and helping youth access a network of peers and partners, NAESM helps youth recognize and surmount the social determinants of health particular to AAMSM. To complement mentoring, nSPIRE works to develop emerging youth in advocacy and community management.

RAIN, Inc.: Empowering Positive Youth (EPY) trains Peer Navigators and Youth Navigators to be more involved in helping youth living with HIV/AIDS overcome barriers to care and achieve viral suppression. Through this tiered mentoring model, the two EPY Peer Navigators coach two Youth Navigators (former EPY participants) who in turn develop four to five Youth Leaders (current EPY participants) who act as peer mentors to a small cohort of EPY participants. Together, Peer Navigators train Youth Navigators in navigation, linkage, and referral while guiding Youth Navigators to develop leadership training for Youth Leaders. In Youth Leader trainings, Youth Navigators train Youth Leaders in leadership and personal growth. Together, all Mentors guide all EPY participants through ongoing support groups, education, prevention, and empowerment sessions.

The Amp Grant

Earlier this year, youth + tech + health (YTH), an organization that partners with those in search of new ways to advance the health of youth and young adults through technology, was awarded $125,000 to serve as the 2019 Amp Grant Program Lead. YTH will use its experience to select proposals and support a diverse group of Youth Leaders via microgrants and technical assistance to develop projects and innovative strategies that educate more young people about HIV and sexual health, create safe spaces, decrease stigma around youth living with HIV and/or promote safe sexual behaviors and HIV screening tests among youth.
Stay tuned for more information on the Amp Grant for Youth Leaders and the official application opening in summer 2019! At this time, Youth Leaders will be eligible to apply for microgrants to support youth and HIV-centered projects and an opportunity to participate in the YTH Amp Grant program.

REFERENCES:
1. Centers for Disease Control and Prevention (CDC). HIV and Youth. Updated April 20, 2018. Accessed December 12, 2018.

2. Centers for Disease Control and Prevention (CDC). HIV Among Youth. Updated April 20, 2018. Accessed December 12, 2018.
Website images are not intended to imply that the models pictured have HIV.