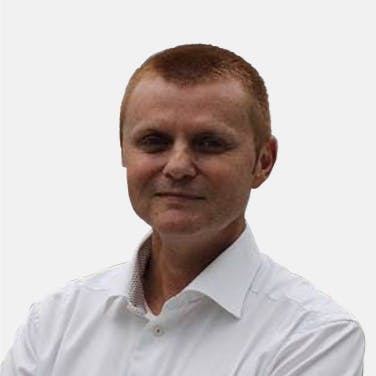 REGIS SIMARD
Board of Directors member
Regis Simard is a Mechanical Engineer and holds an MBA. He has held senior management positions in the Electronic and Tech industries (Sony, Konica-Minolta) and in the Healthcare and Medical devices industries (Covidien) where he gained valuable experience working with Japan, China, the UK and France.

Regis joined GlaxoSmithKline in 2005 as Site Director at the GSK France plant at Notre Dame de Bondeville, then moved to GSK House UK to lead the Antibiotics and Latina Manufacturing cluster.

In January 2011, Regis was appointed Commercial Partner Emerging Markets & Asia Pacific and in January 2013 Regis was appointed to Senior Vice President /Head of Europe and EMAP Pharma Supply.

In January 2017, Regis moved into his role as Senior Vice President, Global Pharma Manufacturing (GMS). This position included overseeing 17 factories and 10,000 employees globally, plus GMS global planning, and two franchise supply chains covering speciality and respiratory.

Regis moved into his latest role as President, Pharmaceuticals Supply Chain in September 2018. Regis is responsible for the manufacturing and supply of GSK's pharmaceutical products, including innovative new medicines, and leads an organisation of 18,000 employees. In addition, he leads Quality and Environment, Health, Safety & Sustainability (EHSS) at a corporate level.

Specialties include Leadership, manufacturing, supply strategy, business development, lean & Six Sigma and people development.

He is also a certified Six Sigma Black Belt.
YOU MAY ALSO BE INTERESTED IN
If you get any side effects, talk to your doctor, pharmacist or nurse. This includes any possible side effects not listed in the package leaflet. You can also report side effects directly via the Yellow Card Scheme at www.mhra.gov.uk/yellowcard or search for MHRA Yellowcard in the Google Play or Apple App store. By reporting side effects, you can help provide more information on the safety of this medicine.
If you are from outside the UK, you can report adverse events to GSK/ViiV by selecting your region and market, here.