Positive Action Southern Initiative
ViiV Healthcare is committed to expanding linkage to care and engagement support services for people living with HIV in the Southern US.
HIV disproportionately impacts people living in the Southern United States, where there are more people living with and newly diagnosed with HIV than in all other regions combined.1 Since ViiV Healthcare's beginning, we've been committed to addressing the HIV epidemic in the South. Launched in 2010, the Positive Action Southern Initiative (PASI) has ignited organizations' efforts to expand and enhance community programs that connect people to prevention, treatment and care, with a particular focus on those most often left behind. With more than $7.7M invested in over 51 organizations, PASI projects have built critical linkage to care and supportive services, infrastructure and leadership for those most impacted by HIV in 13 states across the South. We support organizations who are reaching those most often left behind in the South so that they can expand their work to better link and engage people in HIV prevention and care.
The Positive Action Southern Initiative is designed to reduce the critical disparities in HIV outcomes by supporting projects that reach those most disproportionately impacted by HIV.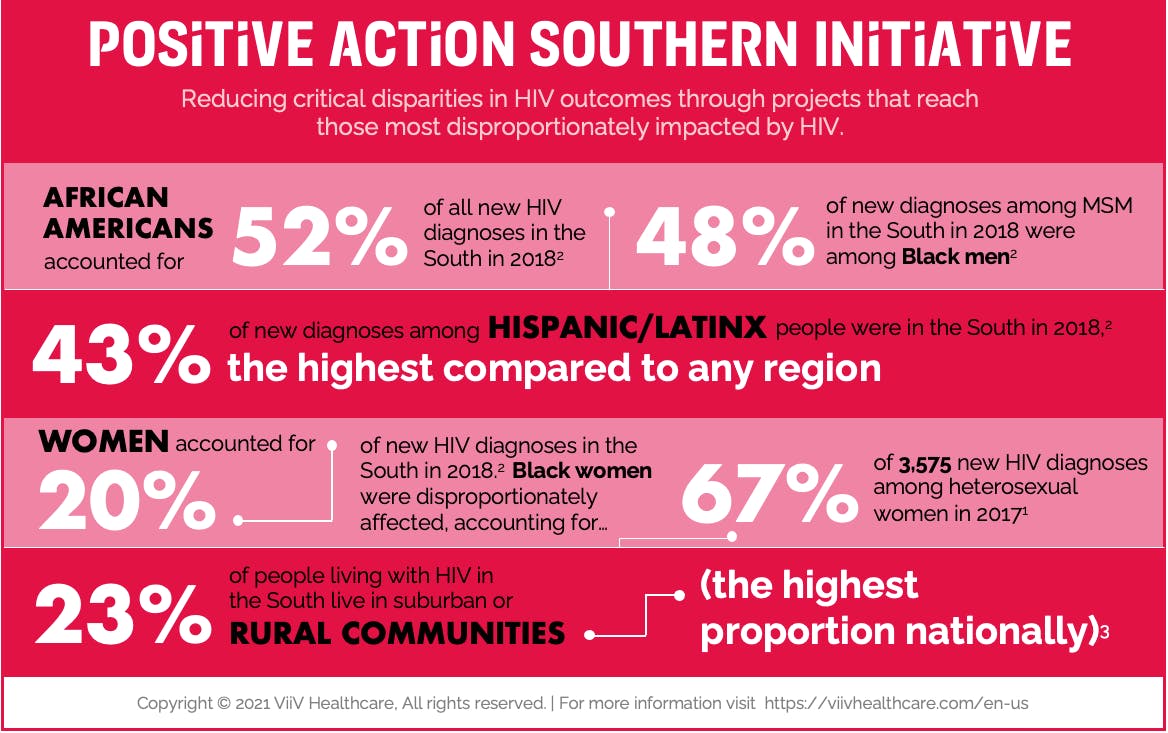 The Positive Action Southern Initiative is a unique funding stream focused on supporting community programs that are engaging those typically 'out of reach' and left behind – including people who use drugs, young LGBTQ people, folks who experience homelessness, live in rural areas, have experienced incarceration, engage in sex work and many others. In the South, these groups experience more stigma and discrimination, more income inequality and less access to the standard of care.4
2021 Positive Action Southern Initiative Grants:
PASI grants support a network of community-based linkage to care and ongoing support services in more than 25 communities across the South. Funding often supports peer navigation, safe spaces, mental health and substance use support services and ongoing networks of empowerment that help connect people living with and affected by HIV to care and support. Read more about PASI's recent successes, learnings and insights here.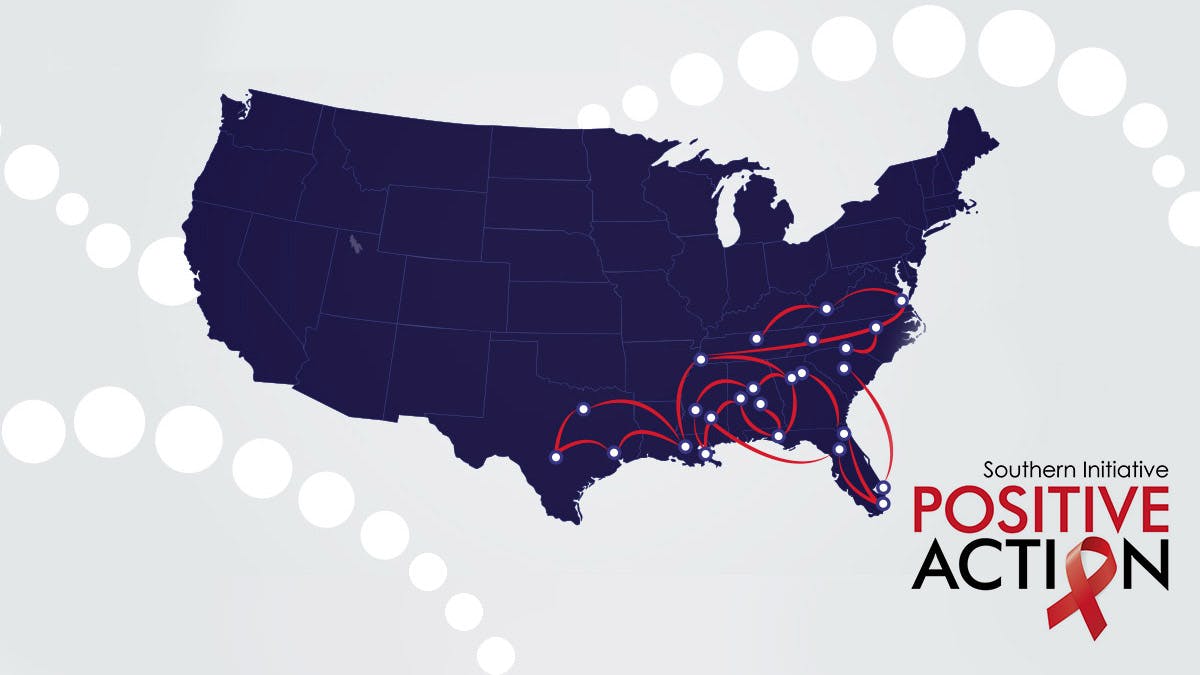 *"Out-of-care" is defined as those who are aware of their HIV positive status and have either never been in care or have fallen out of care.

Website images are not intended to imply that the models pictured have HIV.