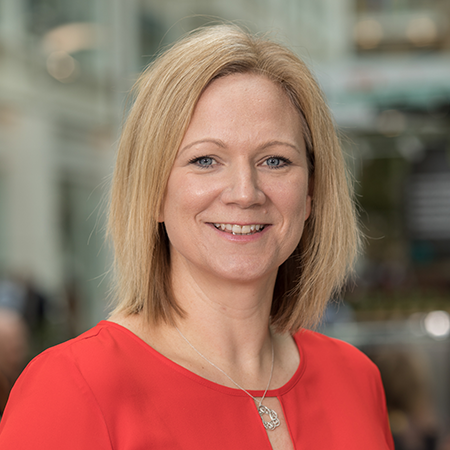 Lynn Hawkins joined the ViiV Healthcare team as Head of HR on 1 August 2022.
Lynn joined from GSK R&D where she was a member of the Lead Team in her role as Head of HR and business partner to Hal Barron. During her time on RDLT, she played a key leadership role supporting the creation of One Development and One R&D, embedding the new GSK culture and bringing in the brightest and best talent. Over Lynn's time with GSK, she has held a number of increasingly senior HR roles including roles in Consumer Healthcare Asia Pacific, Pharma Europe, Reward and Global HR Operations. Lynn is known for developing diverse, high performing teams and for creating environments which enable people to thrive and perform at their best.
Bringing her strong leadership and broad experience to ViiV, Lynn continues to drive a strong people agenda, focusing on talent development and embedding our shared culture. She is committed to driving gender equality in the workplace both inside and outside GSK and continues to play an important leadership role on GSK's Global Gender Diversity Council.
Lynn holds a Bsc (Hons) in Business from Manchester Metropolitan University and an MA in Human Resource Management from the University of West London. She is a Trustee of the UK Charity Autistica and a member of the Executive Advisory Group of the Black Swimming Association.
YOU MAY ALSO BE INTERESTED IN