IMPACT OF HIV SELF-STIGMA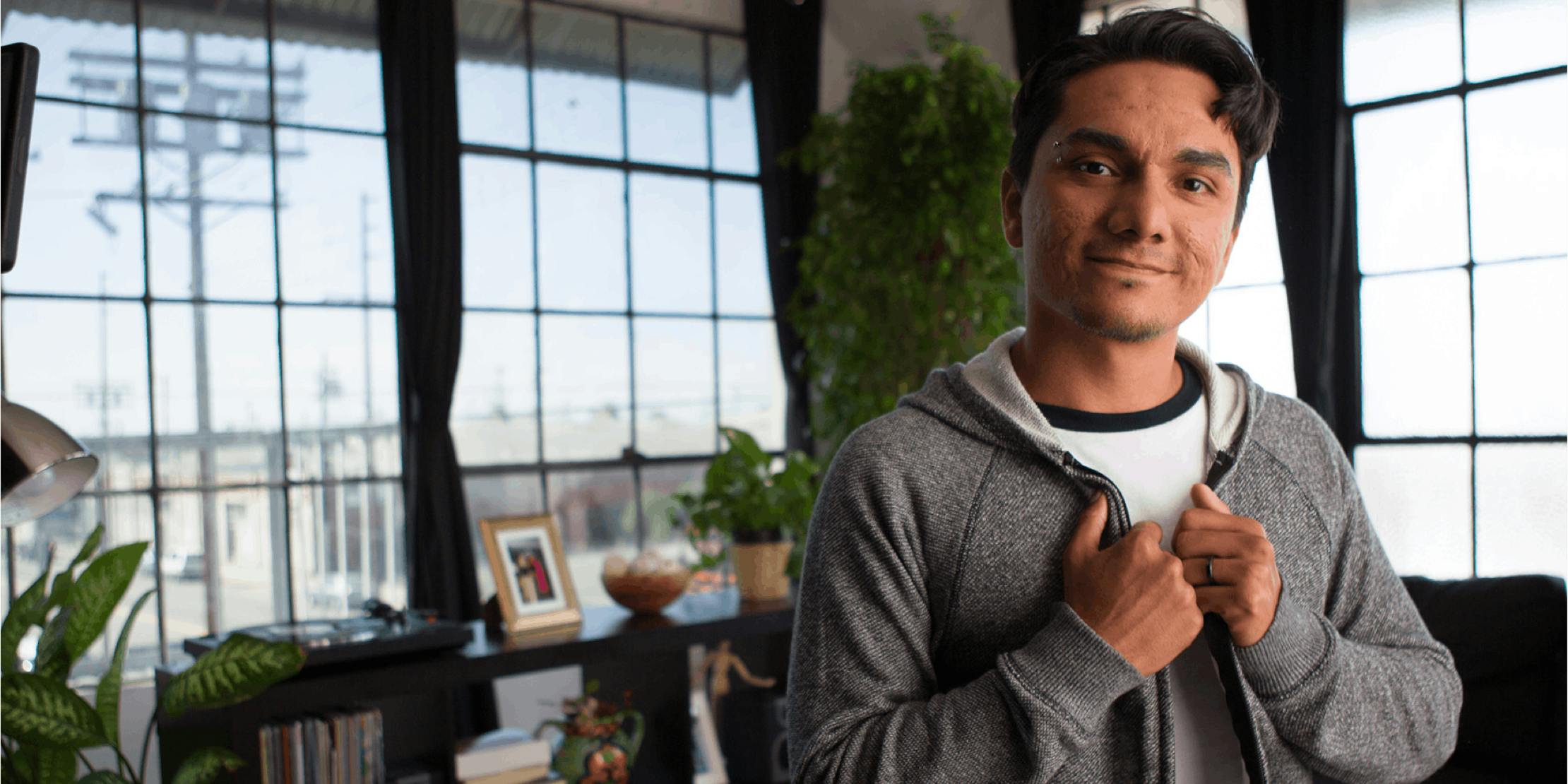 HIV self-stigma can manifest itself in many ways. From worrying about how a friend might feel if someone living with HIV shared a drink with them, to fear of an individual's HIV status being known in the workplace.
HIV stigma at the individual level can be expressed as 'self-stigma', 'self-limiting beliefs' or 'internalised stigma' and can also be a consequence of 'anticipated stigma', i.e. where the individual's fear of stigma is greater than what would be experienced.
HIV self-stigma has been shown to affect a person's ability to live positively, to affect adherence to treatment and access to health services, and to diminish quality of life in general.1
Furthermore, self-stigma can be a self-fulfilling prophecy where an individual's negative attitude and beliefs affect how they are treated.
C.M is open about her status, but she's anxious. "I don't know if I can get married when I am HIV positive! The way young men treat young women living with HIV makes them depressed and give up hope for the future."

C.M is a participant in a support group led by Reseau Des Jeunes Vivant Avec Le VIH (RNJ+) in Burundi.
What do we know about HIV self-stigma?
Key findings from the Positive Perspectives survey:1
61% of individuals said they had experienced self-stigma (e.g. feelings of self-blame, worry, guilt, lack of worth, need for secrecy) occasionally, quite often or very often in the last year.
Half (50%) also said they believe HIV creates limits on their lives.
More than half (51%) said they had changed career aspiration because of their diagnosis.
Nearly two-thirds (63%) worry about the impact of HIV on their sex lives, even though their HIV is controlled.
Self-stigma isn't limited to any single socio-economic group either; it is seen across an array of populations where stigma and/or discrimination is present from social class to gender or ethnicity.

"He came to my house every day trying to be a friend to me, but by then I was a closed book," says Tendai. "I didn't want to be anyone's friend. I thought 'can't he see that I've got sores all over my body and everyone in this community is disowning me to play with?' But he was so persistent."
What we do to combat HIV stigma?

There is a wide body of learning in areas beyond HIV – such as gender, gender identity, sexual orientation, and ethnicity – where self-stigma and/or self-limiting beliefs have been studied. This shows that it is useful to think of support as having two components.
Identifying self-stigma and its manifestations in oneself or loved ones/significant others. Educational materials and support programmes developed for people living with HIV should include information on understanding and identifying self-stigma and provide tools to effectively address this.
Equipping the individual and close support networks with tools to address self-stigma and overcome lack of confidence and/or fear or shame when faced with it.
Our industry-leading Positive Action programmes, initially created by GSK and now run through ViiV Healthcare, have been tackling HIV stigma for over twenty years; working with the communities most vulnerable to HIV with efforts spanning innovations in HIV care services, initiatives aimed at preventing HIV, building capacity in grassroots communities and addressing HIV stigma and discrimination.
Through the Positive Action Challenges, Community Strategic Initiatives and Breakthrough funding streams, we identify and fund innovative strategies to link priority populations to stigma-free services. Read more about our Positive Action strategy for 2020 – 2030.
YOU MAY ALSO BE INTERESTED IN:
If you get any side effects, talk to your doctor, pharmacist or nurse. This includes any possible side effects not listed in the package leaflet. You can also report side effects directly via the Yellow Card Scheme at www.mhra.gov.uk/yellowcard or search for MHRA Yellowcard in the Google Play or Apple App store. By reporting side effects, you can help provide more information on the safety of this medicine.
If you are from outside the UK, you can report adverse events to GSK/ViiV by selecting your region and market, here.