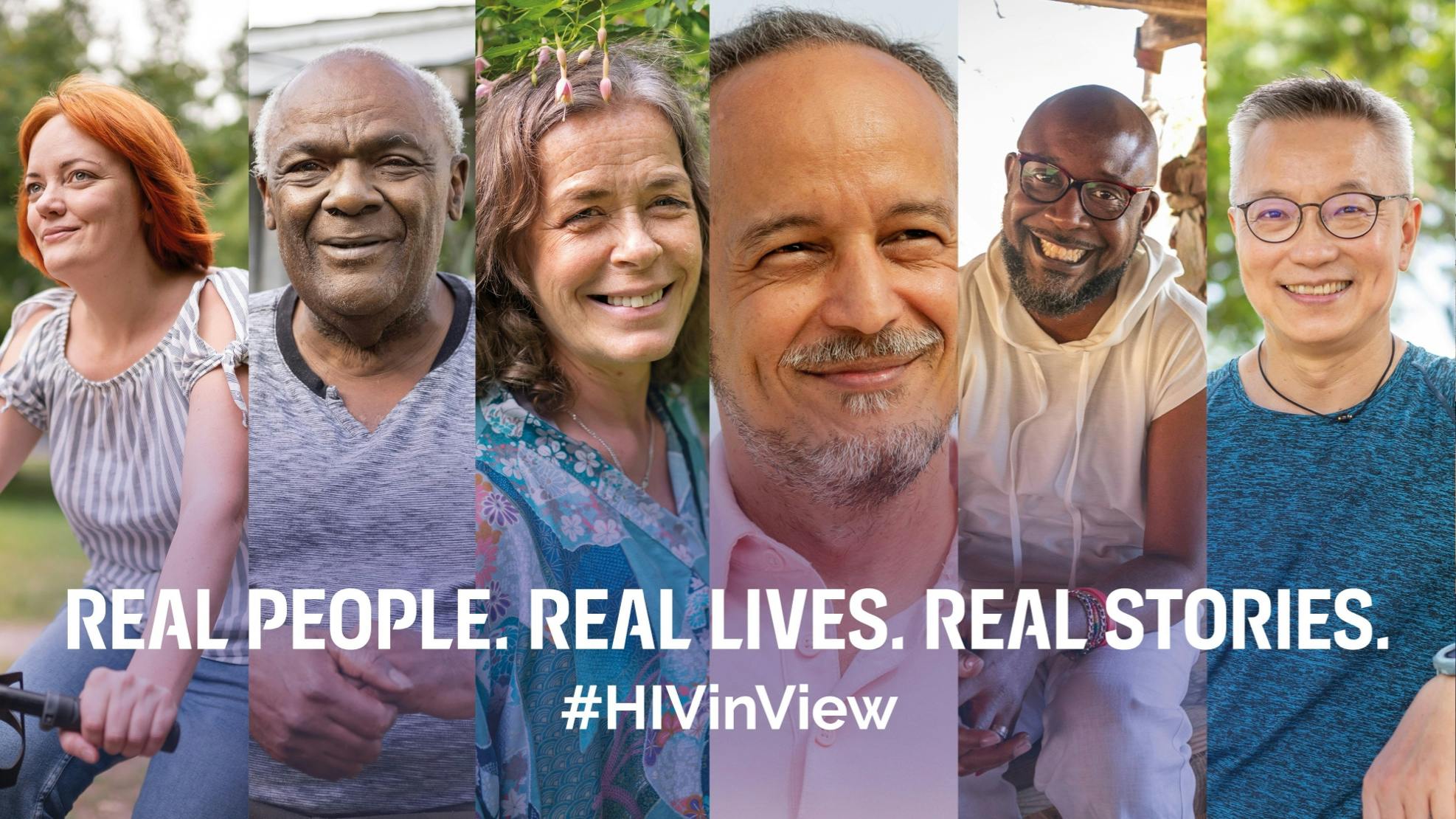 Today, living with HIV is a very different experience from just ten years ago. Advances in prevention, treatment and care mean that successfully treated HIV-positive individuals have a near normal life expectancy.1 Despite this progress, people living with HIV face unique challenges that affect their quality of life every day. Stigma remains a stubbornly persistent threat to the health and well-being of many people living with HIV, and can often impact their ability to consistently access life-saving treatments and social support systems.2 In the battle to challenge the negative assumptions about HIV, sharing the true picture and experiences of people living with HIV is key to undermining stigma.
A unique collaboration between ViiV Healthcare and Shutterstock Studios
It was exactly this intent that inspired the idea of a unique collaboration between ViiV Healthcare and Shutterstock Studios, one of the world's most popular and respected online photography platforms. Trusted by businesses and creative industries all over the world, the Shutterstock image library offers access to more than 300 million images sourced from more than one million different contributors. The first-of-its-kinds Shutterstock Studios image gallery, 'HIV in View'. showcases empowering images available to the public for free in collaboration with ViiV Healthcare, Shutterstock Studios is presenting a picture of living with HIV that the world needs to see.
Since its launch on World AIDS Day 2020, the 'HIV in View' gallery has expanded and includes people living with HIV in the UK, Portugal, Kenya, Uruguay, US, Germany, Canada, Russia and Taiwan. Focused on the real-life experiences of people in different places, the gallery shares the stories of these individuals leading rich and rewarding lives. Far from reflecting the fear once associated with HIV, the Shutterstock Studios gallery is filled with inspiring examples of just how much things have changed for many people living with HIV.
Working with inspiring individuals to change the way the world views HIV
This amazing project would not have been possible without the support of the people living with HIV who shared their story and welcomed cameras into their lives. During the creation of the library, the team was fortunate to meet some uniquely inspiring individuals whose stories will hopefully make a difference in how the world views HIV.
Meet the people living with HIV and the photographers whose support made the gallery possible.
Henry Lan, aged 53, from Taipei, Taiwan said, "This was a rare opportunity for me to stand with people around the world who are openly living with HIV, to show the world our vitality and outlook on life. I want more people living with HIV to believe in themselves more, have self-confidence, smile a little more."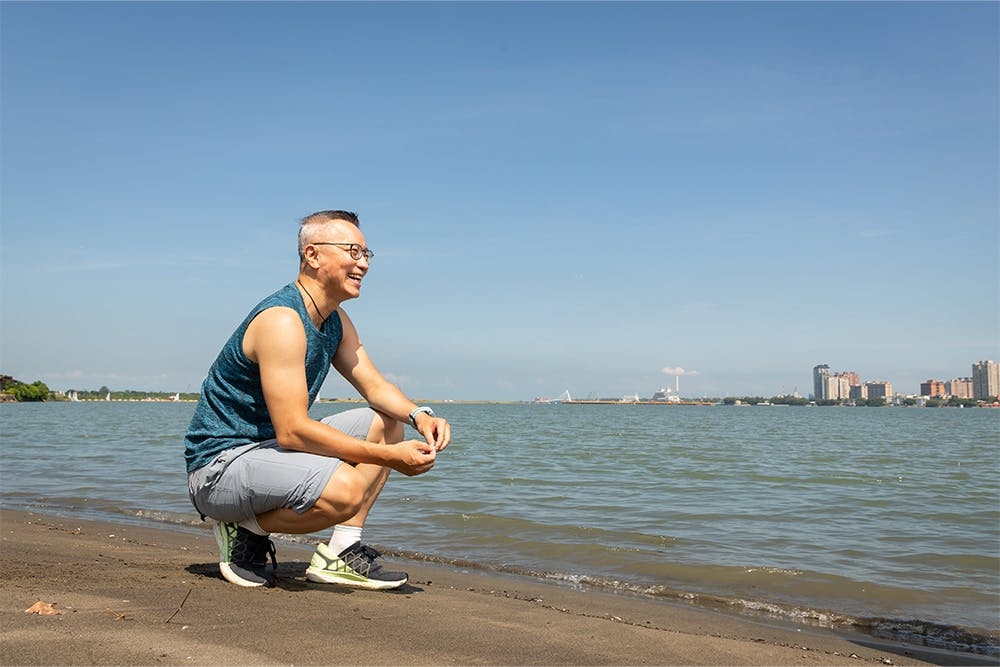 Doreen Moracha, aged 28, from Nairobi, Kenya, HIV Advocate, said, "I am so proud to have been photographed for the HIV in View gallery and to be part of a movement for change to represent real people living with HIV, their stories and experiences. Until the world sees HIV for what it really is, we are not going to make the progress we need to disrupt stereotypes of what it's like to live with HIV. If my photographs can change just one person's opinion of what it means to live with HIV today, I will know we are a step closer to reaching this goal."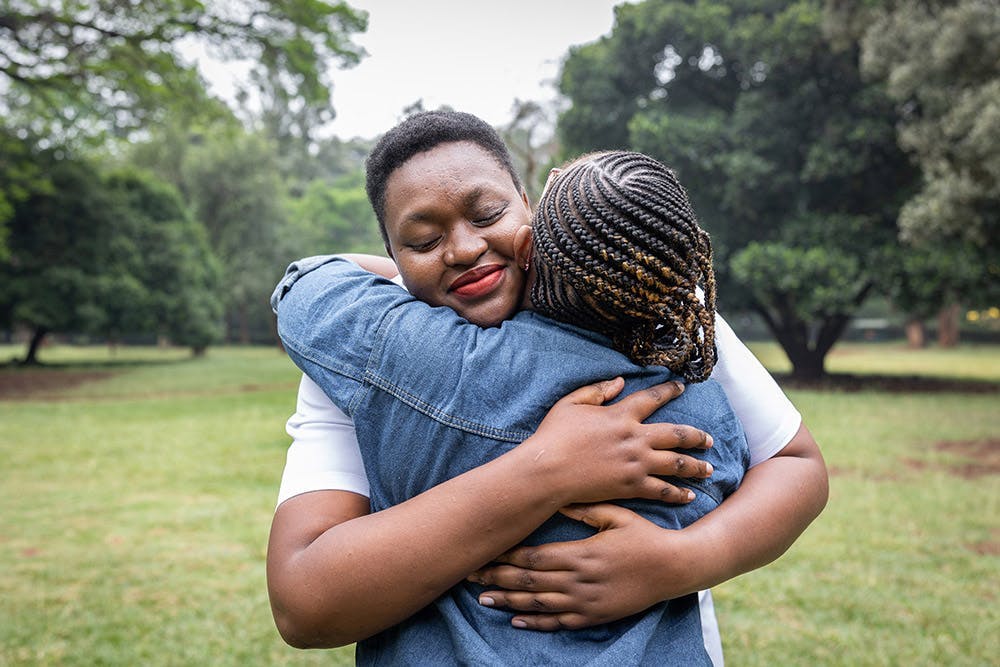 Doreen Moracha participating in a photoshoot in Kenya
Kit Oates, 33, from London, one of the first photographers to photograph for the gallery, said: "There's a lot of images out there that paint a certain worldview, that just isn't true anymore. People are living fantastic lives with HIV and we need to rewrite that script a little bit. And these images are going to help do that."
Uniting together to make a change

At ViiV Healthcare, we have made a pledge to use images of real people living with HIV across all of our platforms, where applicable, moving forward and we encourage others to do the same. To make yourself part of this movement for positive change, visit the Shutterstock Studios HIV gallery online here. All the images in the gallery are completely free to use.* Every image used and shared is another step in the right direction to create a more authentic worldview of HIV.
*The HIV in View collection will be offered for free under Shutterstock's standard license to use in projects, campaigns and communications. Users who require the enhanced license will be charged the higher license fee, of which 100% of the proceeds will be donated to (RED), a non-profit organisation helping fund the fight to end AIDS, at the discretion of Shutterstock. For additional information on the license comparison, visit: https://www.shutterstock.com/license-comparison

YOU MAY ALSO BE INTERESTED IN:
If you get any side effects, talk to your doctor, pharmacist or nurse. This includes any possible side effects not listed in the package leaflet. You can also report side effects directly via the Yellow Card Scheme at www.mhra.gov.uk/yellowcard or search for MHRA Yellowcard in the Google Play or Apple App store. By reporting side effects, you can help provide more information on the safety of this medicine.
If you are from outside the UK, you can report adverse events to GSK/ViiV by selecting your region and market, here.