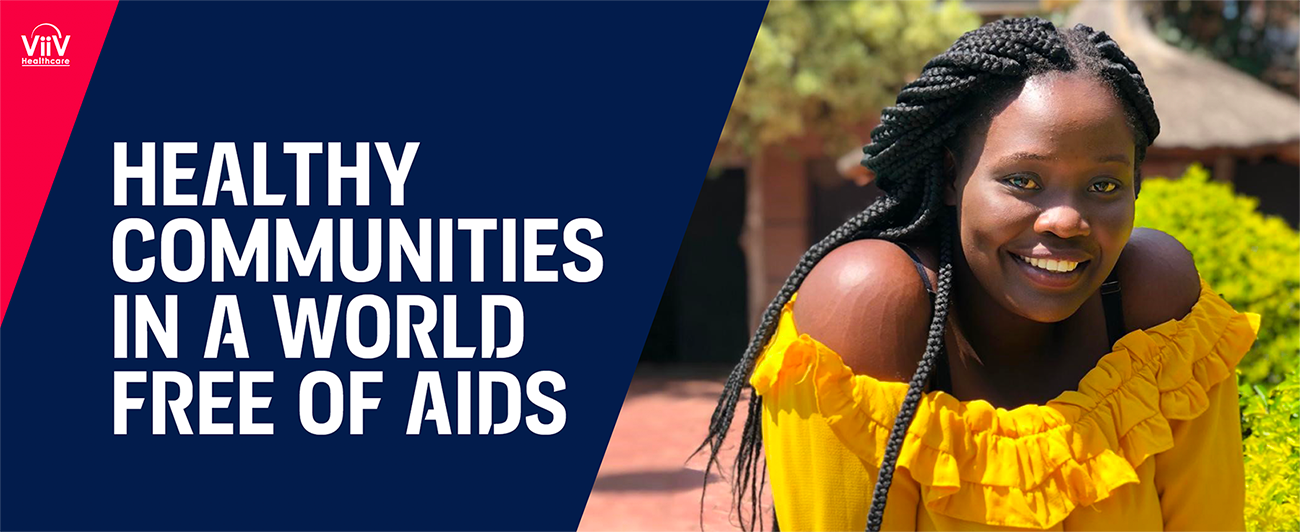 Strategy & Funding Themes

The ViiV healthcare Positive Action strategy 2020- 2030 was launched in December 2019. Click here to download our high-level strategy. The strategy works towards achieving healthy communities in a world free of AIDS and supports ViiV's mission of leaving no person living with HIV behind.
Positive Action has developed a logic framework which demonstrates how we will achieve our overall strategy.
Information for grantees who have received funding under the previous programmes (PACF, PAGW, PA, PA MSM&T and PA Europe can be found here).
We are pleased to announce themes and dates for two funding rounds in 2020. The theme for the third funding round will be announced in the second half of 2020. The new Positive Action strategy has three categories of grants. Challenges, Community Strategic Initiatives and Breakthrough. E.g. Challenges (Harm Reduction); Funding Round 1 (HIV Stigma); Funding Round 2 (Teenage mothers and their children).
Challenges Grants
Positive Action Challenges seek to find innovative solutions to a particular issue or challenge. Awards to the value of £25,000 (seed award/s) and £75,000 (grand award/s). will be given.
The Positive Action challenge, in partnership with IAS and INPUD, opens on 16 March 2020 at 00h01 GMT and closes on 17 April at 23h59 BST.
Challenge question. Can you design or scale up a community or peer-led initiative or programme that aims to provide comprehensive, innovative and accessible harm reduction services at the community level for people who inject drugs?
Inclusion criteria. Successful new ideas or existing projects will:
Be community or peer-led.
Meaningfully engage and involve the community of people who inject drugs in the design and delivery of their initiative.
Promote non-stigmatising, inclusive and comprehensive care for people who use drugs.
Describe how harm reduction services can be integrated into existing community or local public health HIV support services and/or how HIV services can be integrated into harm reduction services.
Be able to demonstrate how the initiative drives increased and sustained access to HIV services and support through addressing current barriers e.g. outlining how existing policy, regulatory and programmatic barriers have been addressed to enhance accessibility and quality.
Demonstrate how the project can be sustained beyond the prize money.
This is a global grant and as such all innovative ideas and existing projects are welcome!
Please note that information of the funding rounds will only go live on the dates identified.
Community Strategic Initiative Grants
Positive Action Community Strategic Initiative has two type of grants. These are defined as follows:
Innovator grants: £30 000 - £50 000 per year over two years. These grants are focussed on funding novel or innovative interventions at the community level.
Momentum grants: £50 000 - £100 000 per year over three years. These grants are focussed on advancing existing, evidence-based interventions to enable sustainable scale up.
Funding Round 1: Innovator Grants - Opens 13 April 2020 at 00h01 BST and closes on 24 May 2020 at 23h59 BST
Theme: HIV-related Stigma focussing on two components
HIV self-stigma (global call)
Addressing HIV-related stigma in the Middle East and North Africa (limited to countries in MENA)
Click here to download a more detailed guidance note for these themes.
Funding Round 2: Momentum grants - Opens 29 June 2020 at 00h01 BST closes 09 August 2020 23h59 BST

Theme: Addressing HIV in teenage mothers and their children
Geographic scope: Botswana, Cameroon, Eswatini, Kenya, Lesotho, Malawi, Mozambique, Namibia, South Africa, Tanzania, Uganda, Zambia and Zimbabwe
More information and guidance note will be published at the beginning of June.
Breakthrough Grants
Breakthrough grants focus on strategic partnerships aimed at achieving targeted and strategic impact in order to achieve HIV targets more effectively and efficiently. The two thematic areas for 2020 – 2023 is focusing on ending paediatric AIDS by 2025 and ending HIV in people who inject drugs.
Breakthrough grants are only available by invitation.
The Positive Action for Children Fund (PACF) in association with MTV/Staying Alive Foundation, the International AIDS Society and Keep A Child Alive invited NGOs and community groups worldwide working on PMTCT/eMTCT to take part in our film competition – Every Footstep Counts.
Through Every Footstep Counts, We want to showcase the brilliant work taking place in communitites around the world aiming to eliminate mother-to-child transmission and paediatric HIV. The prize money of $10,000 is intended to help continue the great work that is being showcased, so put your best foot forward and show us what you do for your communities.
Over the previous years we have received nearly 100 entries in total. All entries are first put to a public vote, after which, the top 6 are shortlisted and presented to our independent judging panel. The judges then select two winners, who will be announced during the International AIDS Conference in Amsterdam in July 2018.
Winners are awarded an unrestricted grant of $10,000 and are invited to attend the International AIDS Conference, both getting the chance to showcase their work and be recognised for their achievements on an international platform.
Find out more and get involved at everyfootstepcounts.com.
2016 Competition
ViiV Healthcare is excited to announce the winners of this year's Every Footstep Counts competition. We were once again overwhelmed by the videos submitted, receiving 45 videos and over 100,000 public votes. Our expert judging panel selected their winning videos, from which two joint first place and two joint second place winners were selected:
In joint second place…
Pro-Life Advancement and Education Partners (PLAEP) – Esther, A Beacon of Hope!: The PLAEP film follows the story of a woman named Esther, who is living with HIV and felt very alone in her diagnosis, until she was put in touch with a Grassroots Building Our Wealth group (GROW) of other HIV positive women who help support each other, and save and borrow money from one another to improve their economic status.
World Vision Uganda – TTC Contribution in the Elimination of Mother to Child Transmission of HIV/AIDS: World Vision Uganda's film follows Charity - who is affected by HIV in the Kitgum district in Uganda. Her story highlights the importance of maternal health during pregnancy to prevent mother-to-child transmission of HIV, as well as the significance of involving family members and friends in any counselling or educational sessions to extend the messages further and ultimately prevent future HIV infections.
In joint first place…
India Health Action Trust (IHAT) – A Tale To Tell: IHATS' winning video looks at HIV diagnosis from the eyes of a mother called Bawna, and showcases how women like her, living with HIV in India, can be supported when they feel disheartened. This emotive and powerful video shows the power of educating mothers diagnosed with HIV to avoid mother-to-child transmission, better understand their diagnosis and the importance of eating nutritiously and interacting with other women living with HIV – all things that help mothers living with HIV feel more positive about their futures.
Public Health Research Institute of India (PHRII) – Change Makers: PHRII's winning video follows the on-the-ground work they carry out in rural villages in India to treat and prevent HIV, sexually transmitted infections (STI) and reproductive tract infections (RTI) and the positive impact it is having. With women making up almost half of the 2.5 million people living with HIV/AIDS in India[i], PHRII set up remote clinics to ensure that women affected by HIV/AIDS are regularly receiving the treatment and counselling they require to allow them to lead healthy lives.
You can view a summary video of all entries received, including the winning submissions, on our 2016 Every Footstep Counts Playlist!
We would like to thank everyone who entered the Every Footstep Counts competition and shared their story. It is through your creative storytelling that the importance of grassroots programming in supporting communities can be showcased, in turn demonstrating the essential role of the community in the response to the HIV epidemic across the globe.
2014 Competition
In 2014, we were overwhelmed by the interest the first ever Every Footstep Counts received. 45 innovative videos were submitted and over 24,000 votes were cast, from which two winners were selected by our expert judging panel:
Help Lesotho: focused on delivering education, leadership development and support programs with an emphasis on HIV/AIDS
The Public Health Research Institute of India: focused on promoting and empowering women in their right to voluntary, comprehensive and culturally sensitive services for family planning, reproductive health and HIV
You can view a summary video of all entries received, including the winning submissions, on our 2014 Every Footstep Counts Playlist!
FAQs and Terms & Conditions: For more information on the Every Footstep Counts competition, please refer to the Every Footstep Counts Website.