Empowering young people in the fight against HIV.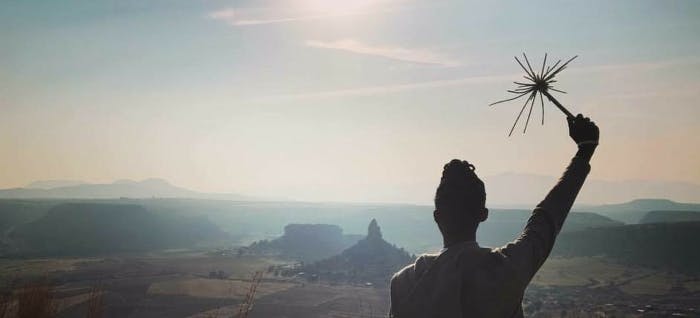 The state of play among young people living with HIV
HIV poses a huge threat to young people, with AIDS as the second leading cause of death globally amongst this group.1 Children and young people are subject to unique vulnerabilities that increase their risk to HIV infection, including structural inequalities, mother-to-child transmission, unprotected sex and economic constraints.2 And for those living with the disease, they are particularly vulnerable when confronted with the stigma, discrimination and violence associated with HIV.
Around the world, HIV is the second leading cause of death among young people
1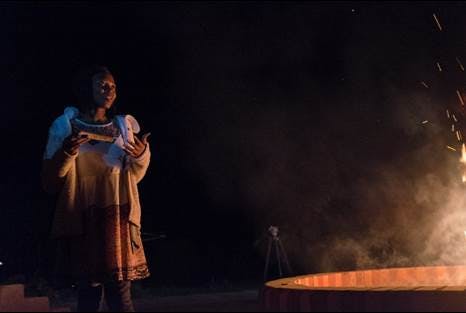 It is vital that young people are engaged in both education and prevention of HIV messages amongst their global communities. There are many youth group programmes in existence for both those living with HIV and those without. We have identified the gap in these programmes is the opportunity for young people to learn core business skills. There was a need to not only educate, but to develop young leaders working in the programmes with those living with HIV with personal and business skillset and provide a safe space for expression. Helping them feel supported and inspired to spread awareness and instigate change within their own communities.
Alongside key HIV organisations, ViiV Healthcare were part of a group that came together at IAC 2016 to devise the programme to further support young people with business skills around the world. All partners agreed upon a programme that would create a unifying and interactive environment to help increase the impact the programme will have on young people.
Out of this discussion came SPARK.
The idea was simple creating a joint a programme devised to ignite change and empower young people by equipping them with the skills to communicate, inspire and enact change.
We wanted to enhance knowledge, allow free thinking and genuine expression to make a real difference.

Putting adolescents at the heart of the solution
SPARK is about founding a powerful educational and awareness movement against HIV, one which puts young people at its heart and has the power to grow organically. It is about recognising the spirit of the ambassadors within the programme, inspiring them to embrace their own potential and spread the flame of guidance and education amongst their peers. This isn't just an experience, it is the creation of a collaborative global platform that feels relevant to young people, because through supported peer-to-peer learning we can ensure greater relevancy and understanding of the content, and unite a generation in the fight against HIV.
"It was here [SPARK17] that I discovered, the table we always talk about getting a seat at, could simply be a table that we as young people build ourselves".
Mercy
To reach young people, through young people, we commissioned a group of global ambassadors currently working with young people living with HIV and set out to create an inaugural meeting, SPARK17. We wanted to create an intimate feeling during the event to emphasise personal ability and responsibility, and to negate any bystander effect.
True partnership that's both global and local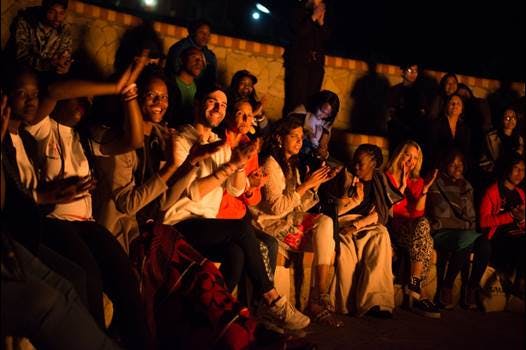 We established a collaboration with key non-profit partners on both a global and local scale, including Sentebale, TREAT Asia, CHIVA, Desmond Tutu HIV foundation, Adolescent HIV Coalition and IAS, amongst others, to lend expertise and to ensure that an enhanced global support network was available for the ambassadors.
We sought to create a welcoming space in which current HIV programmes and perceptions could be debated and challenged, because we wanted to do more than just teach skills, we wanted to create an enduring, collaborative programme where everyone felt inspired. After, we provided ongoing support to help the ambassadors in their own communities.
"After SPARK I have trained more Advocates who are coming up with social media campaigns to end stigma and discrimination".
Derick
During the meeting, current HIV programmes were debated and challenged, enlightening thinking and to help inform the development of future initiatives.
With our continued support in delivering this robust programme, the SPARK17 attendees and wider community will use their enhanced skills to empower others and enable real change. The bigger the SPARK movement grows the bigger the difference we can all make together. This is the start of the fire that will transform the future.
Explore our online resources
To extend the reach of SPARK17 a post event curriculum was developed, this concentrated on key learning areas of SPARK17.
This post event curriculum was open to a wider group of people, but SPARK alumni were still the custodians to SPARK17, therefore they were given the opportunity to host the sessions off their closed Facebook group.
The three modules recap on some of the skills learned at the event - media, creative and presenting skills. The sessions have been designed in such a way that anybody will be able to learn from them therefore if you were not in attendance at SPARK17 you will still benefit from the post curriculum.
The SPARK alumni will still be the custodians to SPARK17, therefore they will host the sessions off their closed Facebook group. With your help, we suggest the alumni host their events at the key organisations' meeting rooms.
Creative skills
An engaging session on how to use composition to take appealing photos and videos, what to do when editing videos and how to tell a captivating story in as little as 6 words
Presentation skills
Two expert session that guide you through improving your pitching, presentations, and day-to-day communication skills.