RECOGNISING THE IMPACT OF INDIVIDUAL AND HIV SELF-STIGMA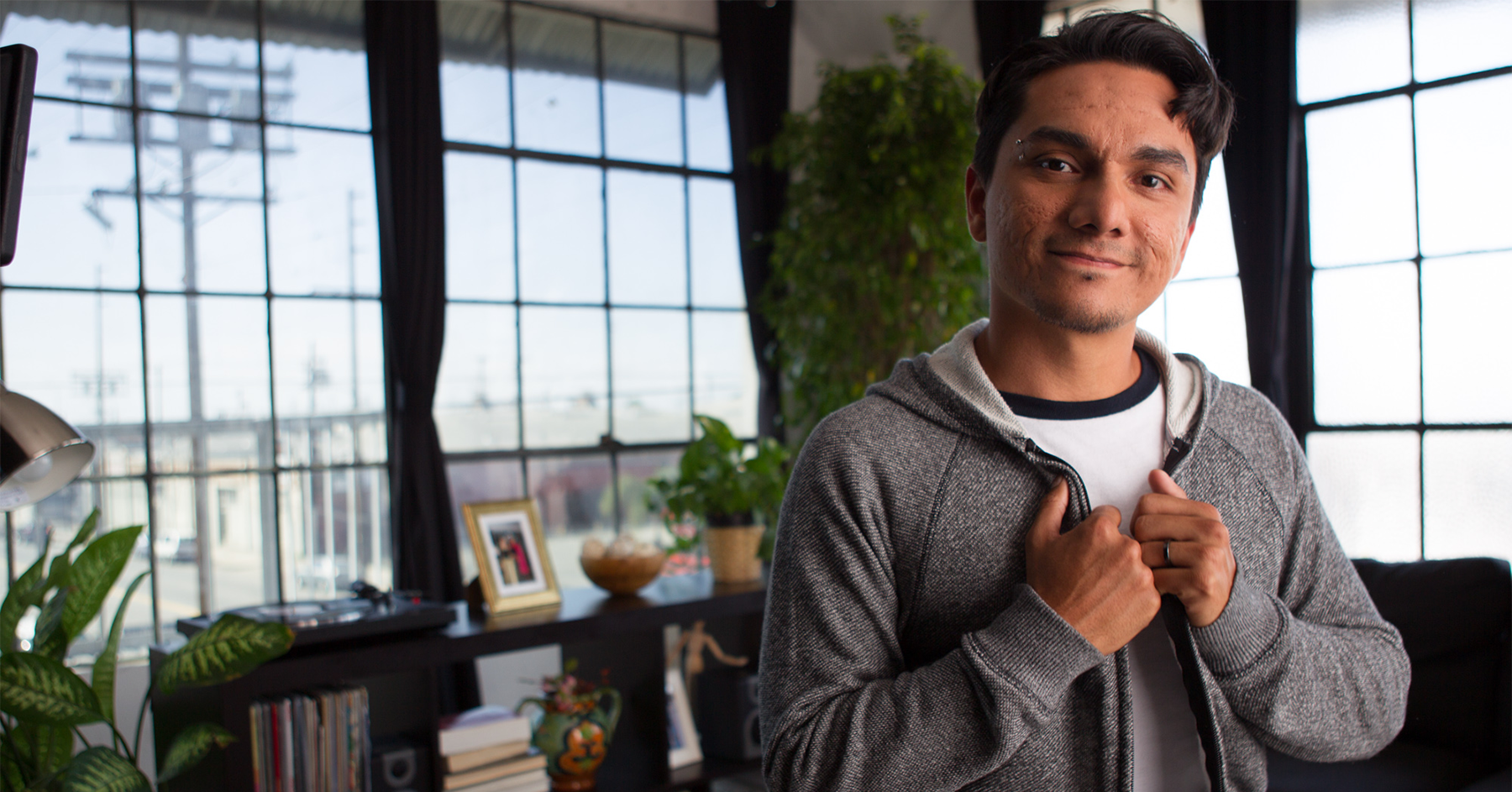 HIV self-stigma can manifest itself in many ways. From worrying about how a friend might feel if you shared a drink with them, to fear of your HIV status being known in the workplace.
HIV stigma at the individual level can be expressed as 'self-stigma', 'self-limiting beliefs' or 'internalised stigma' and can also be a consequence of 'anticipated stigma' i.e. where the individual's fear of stigma is greater than what would be experienced.
HIV self-stigma has been shown to affect a person's ability to live positively, to affect adherence to treatment and access to health services, and to diminish quality of life in general.
Furthermore, self-stigma can be a self-fulfilling prophecy where an individual's negative attitude and beliefs affect how they are treated.
I feel dirty and stigmatised. I have a lot of fear and loneliness.
35–49-year-old woman, Spain
Even though Mary did not get any indications of being stigmatised or discriminated against by her family members, she isolated herself and started using her own cup, spoon and plates. Her family members were aware of how HIV could be transmitted but were not sure of how to start the conversation with Mary.
Mary's sister decided to volunteer at an AIDS Service Organisation (ASO), so that she could find ways of supporting her sister. She took home some pamphlets from the ASO on HIV and used the materials to start a conversation with Mary. Mary expressed her feelings of shame, and fear of spreading HIV.
The support and care the family members showed her, empowered her to know that she had a strong support system. She decided to join a support group in the organisation her sister was volunteering for, and she met other women living with HIV. She regretted the time she wasted locked up in her room, isolating herself for fear of being stigmatised by her family and other community members.
Case study provided by Positive Perspectives Steering Committee Member, Marvelous Muchenje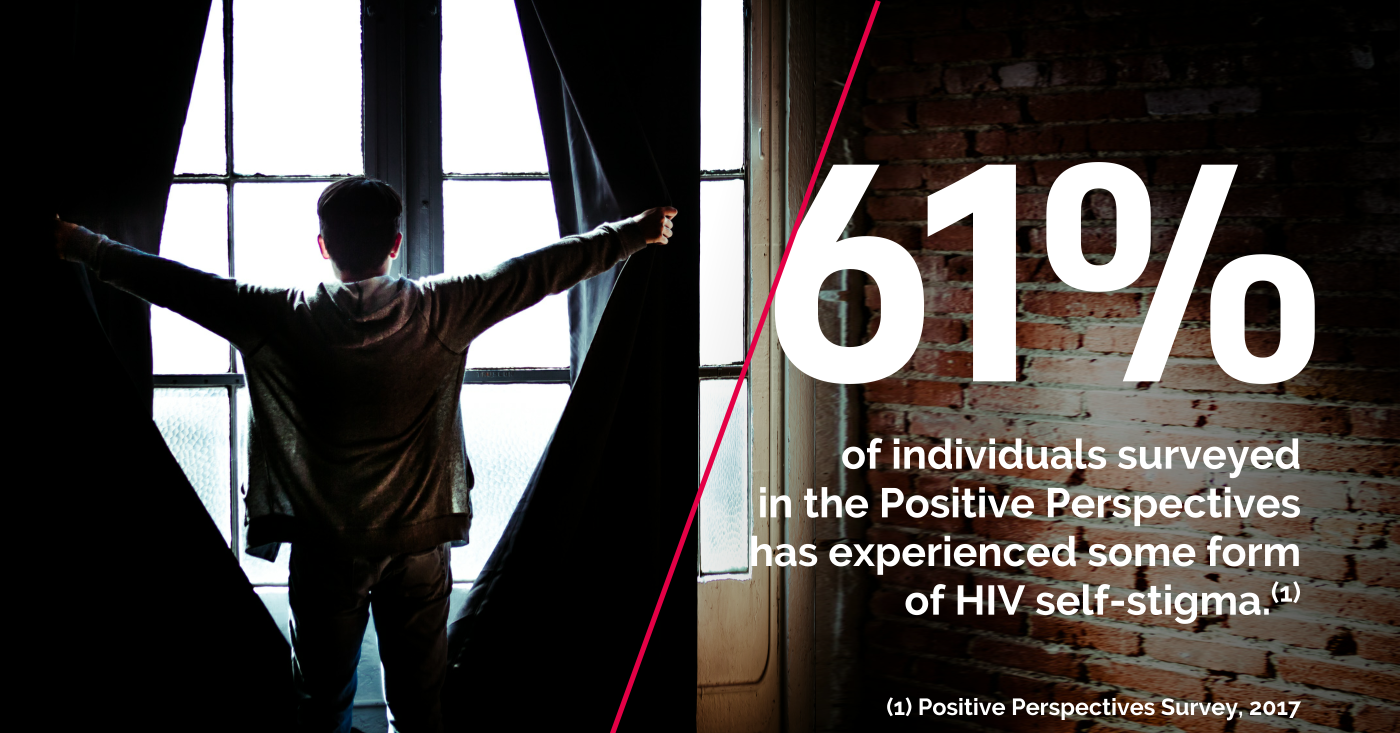 Key findings from the Positive Perspectives survey:
61% of individuals said they had experienced self-stigma (eg, feelings of self-blame, worry, guilt, lack of worth, need for secrecy) occasionally, quite often or very often in the last year.
Half (50%) also said they believe HIV creates limits on their lives.
More than half (51%) said they had changed career aspiration because of their diagnosis.
Nearly two-thirds (63%) worry about the impact of HIV on their sex life, even though their HIV is controlled.
Self-Stigma isn't limited to any single socio-economic group either; it is seen across an array of populations where stigma and/or discrimination is present from social class to gender or ethnicity.
I've become far more vocal in challenging HIV stigma from potential sexual partners and others. Including being very open about my status to family and friends.
35–49-year-old man, UK
What we do to combat HIV stigma?
There is a wide body of learning in areas beyond HIV – such as gender, gender identity, sexual orientation, and ethnicity – where self-stigma and/or self-limiting beliefs have been studied. This shows that it is useful to think of support as having two components.
1. Identifying self-stigma and its manifestations in oneself or loved ones/significant others. Educational materials and support programmes developed for people living with HIV should include information on understanding and identifying self-stigma and provide tools to effectively address this.
2. Equipping the individual and close support networks with tools to address self-stigma and overcome lack of confidence and/or fear or shame when faced with it.
Through the Positive Action Programme we support programmes that empower people living with HIV/AIDS to engage actively in their own treatment and care journeys.
We work with partners to understand which interventions are effective in addressing self-stigma, in order to fund these interventions in the community.