HOW WE ARE COLLABORATING TO SEEK REMISSION STRATEGIES IN PAEDIATRIC HIV RESEARCH
Explore how we are collaborating with the Paediatric European Network for Treatment of AIDS (PENTA) Foundation to investigate strategies to achieve remission in children living with HIV.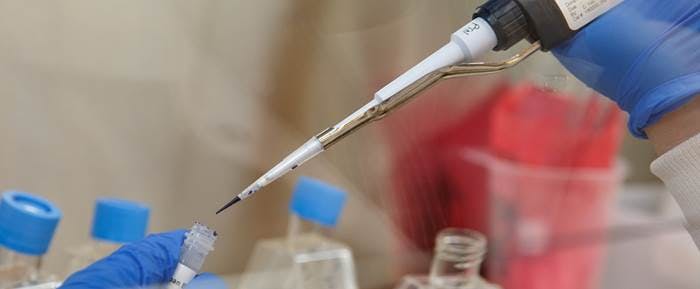 By Jim Demarest, Director of Microbiology Strategy, ViiV Healthcare
Paediatric HIV infection differs from adults in a number of instances. For example, the timing of infection is generally known in children. Infection initiates and evolves in the context of a naive, yet maturing, immune system. Untreated paediatric infection has a faster rate of disease progression than adult HIV infection; however, there is a subset of children with non-progressive HIV infection that maintain stable peripheral blood CD4 cell counts.
Two key differences between non-progressive HIV infection in children and adults are that these children often have plasma viral loads in excess of 10,000 HIV-1 RNA copies/mL and also, unlike adults, there is no evidence of a protection driven by certain HLA-B allele subtypes. Children have a much higher percentage of naïve T-cells than adults; in the context of early treatment initiation for paediatric infection, the HIV viral reservoir (the amount of virus and/or infected cells in blood and tissue) is lower than in adults who initiate treatment early during infection.
Additionally, the relative half-life of the reservoir in resting CD4+ T-cells is less in early treated paediatric infection than in early treated adults. Furthermore, in marked contrast to adults, there is limited ability to collect diverse biological samples in sufficient quantity for laboratory-based virologic and immunologic studies for practical as well as ethical reasons.
ViiV Healthcare and EPIICAL
On the basis of such differences and the fact that to date there has not been systemic and well structured data produced in this patient population, the EPIICAL[1] Consortium was created in 2015. EPIICAL is investigating how a better understanding of the HIV reservoir and immune status in early-ART-treated infants could improve understanding of how to design treatment strategies to achieve HIV remission. This means that perinatally infected children (those infected with HIV during pregnancy or delivery) receiving early treatment may offer hope to advance the scientific understanding of remission that could apply to adults as well as infants.
Building upon a long-standing commitment to support research and the advancement of care in paediatric HIV, ViiV Healthcare is supporting the EPIICAL Consortium through collaboration with the Paediatric European Network for Treatment of AIDS (PENTA) Foundation. Together, we hope to achieve two goals.
First, to develop a model or "platform" that can predict a durable response to antiretroviral treatment in children living with HIV. Second, to use this platform to design clinical studies aimed at replicating the desired virologic and immunologic profile predicted by the model. This could help inform the design of prospective studies of treatment strategies leading to HIV remission, and ultimately, cure. It may also help optimise the treatment of children currently living with HIV.
ViiV Healthcare's commitment to paediatric HIV
As the only healthcare company 100% dedicated to the field of HIV, this collaboration builds upon our on-going commitment to a number of paediatric research and care programmes. Through our Paediatric Innovation Seed Fund, established in 2009, we have allocated £8 million in grants to a range of global partners. In 2010 the fund made a commitment to support research, education and community advocacy for children and adolescents living with HIV through the American Foundation for AIDS Research's (amfAR) TREAT Asia programme. In the same year, ViiV Healthcare and the Elizabeth Glaser Paediatric AIDS Foundation (EGPAF) announced a collaboration to strengthen early infant diagnosis and treatment in Malawi.
More recently, the International AIDS society (IAS) launched CIPHER[2] in 2012 with the support of a two-year educational grant from ViiV Healthcare to optimise clinical management and delivery of services to infants, children and adolescents affected by HIV in resource-limited settings. Through these programmes, we remain committed to supporting progress in paediatric HIV care.
By fostering collaborations, such as that with the PENTA Foundation on the EPIICAL Consortium, that aim to advance scientific understanding of remission, we hope also to see progress made towards the development of a permanent cure for HIV. While this outcome may be a long way down the road, it is one that could scarcely be more worthwhile to strive for; to leave no person living with HIV- young or old- behind.
[1] Early-treated Perinatally HIV-infected Individuals: Improving Children's Actual Life
[2] Collaborative Initiative for Paediatric HIV Education and Research