CRACKING DOWN ON GENDER-BASED VIOLENCE
Gender-based violence can perpetuate HIV transmission. To end HIV, we will continue to tackle gender-based violence, as part of our commitment to leave no person living with HIV left behind.
Gender-based violence (GBV) is not only a human rights violation, but also a barrier to HIV prevention, treatment and care. It disempowers women to make choices about their sexual health, whilst sexual violence itself puts women at direct risk of HIV.

Gender-based violence (GBV) refers to any act that is perpetrated against a person's will and is based on gender norms and unequal power relationships. It can be physical, emotional, psychological, or sexual in nature, and can take the form of a denial of resources or access to services. [1]

Social attitudes and norms within communities can perpetuate damaging behaviours and make it difficult for women to access HIV care and essential services.

In order to end HIV, we must therefore accelerate our efforts to end GBV from every angle. Our partners facilitate a multipronged approach; raising global awareness and challenging gender norms & existing judiciary systems at a local level. By engaging men and boys and empowering girls and women, we can crack down on gender-based violence within communities - and help stop the spread of HIV.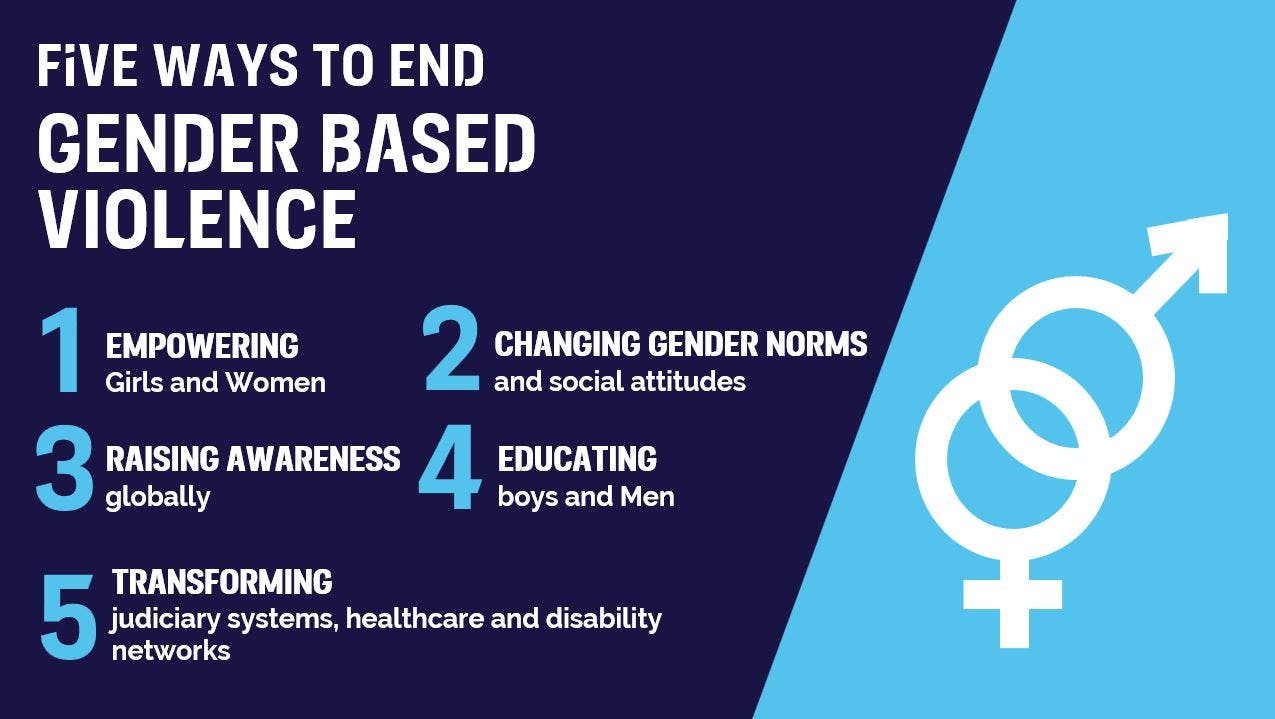 Tackling gender-based violence and HIV through community partnership
Our Positive Action for Girls and Women's programme supports selected community partners which have girls and women at the centre of project design. Through them, we can address the factors that impact girls and women and increase HIV prevalence; from sexual violence to harmful customs and lack of access to health services.
Working with men and boys to change gender norms
RISE – Rights Institute for Social Empowerment in Malawi

In societies where unequal gender norms and patriarchy are commonplace, men are more likely to inflict sexual violence, pay for sex, and less likely to use condoms. Whilst this alone puts a woman at risk of HIV, harmful beliefs about her role in society are disempowering, and restrict the control she has over her sexual health.
Our partner, Rights Institute for Social Empowerment (RISE) in Malawi, are engaging men and boys in tackling gender-based violence. By educating the community, they are helping transform attitudes and norms to end gender-based violence. As part of their holistic approach, RISE facilitate discussions on sexual violence, FGM and child marriage, and offer services to help girls that have experienced gender-based violence.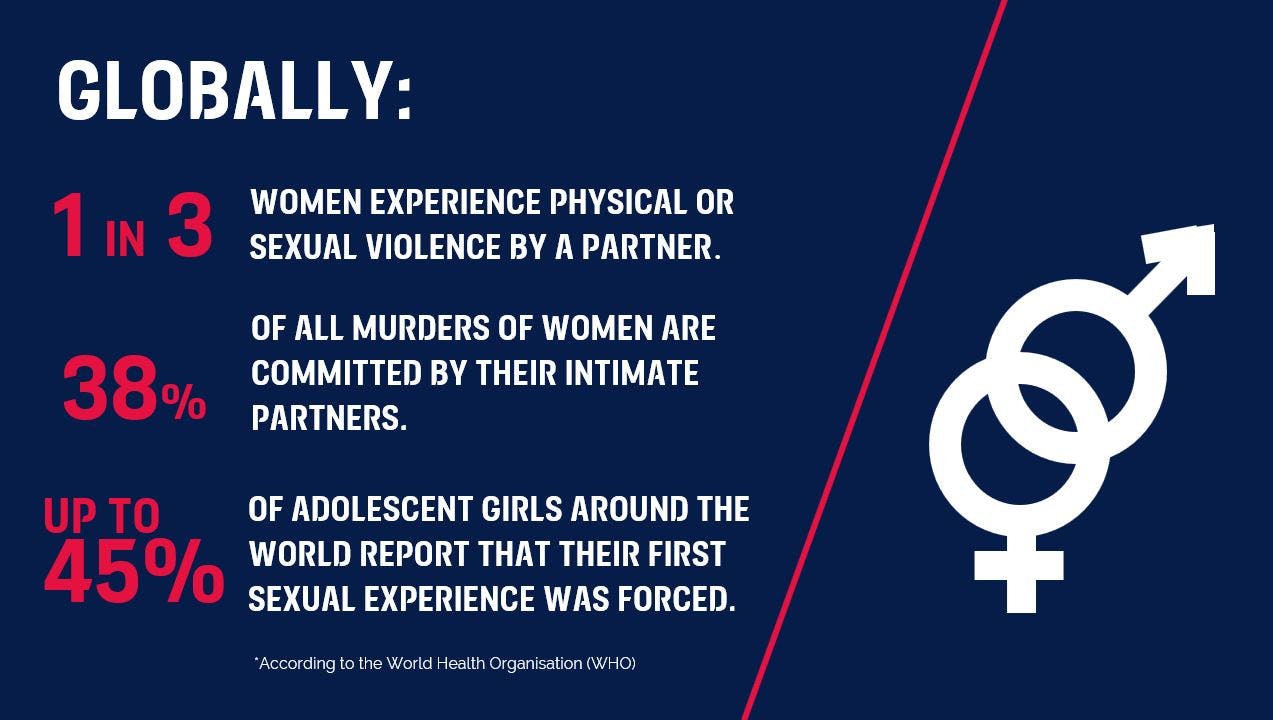 Leaving no-one behind
Masaka Association – Uganda
CAEVA - Care and Empowerment of the Vulnerable in Action
To end GBV and HIV, we must continue to think inclusively. As well as experiencing discrimination and exploitation in many aspects of their lives, women living with disabilities are twice as likely to experience domestic violence, and have increased barriers to accessing health care[i]. Masaka Association are training district health offices, disability networks and the judiciary system in Uganda, to better protect women living with disabilities from violence. Another of our partners, CAEVA, are equipping women with sign language skills and knowledge of their rights.
Empowering young women through mentoring
Latkings Outreach Programme - Zambia
Learning from girls and responding to their needs holistically, helps create long term change. We've partnered with Latkings Outreach Program who provide girls with a female mentor and a unique opportunity to discuss what matters to them; from gender norms to access to sexual health services.

1 in 3 girls have experienced violence in their lifetime and an estimated 1 in 10 have been victims of sexual violence.[2]
Latkings respond by designing activities based on real experiences and solutions. Their peer mentors also engage boys as important actors in the fight against gender-based violence.

A global approach to ending gender-based violence.
PAGW partners reach thousands of people with information and services to address gender-based violence, helping to end HIV. Beyond this, their specific & contextual knowledge can be used to challenge norms and contribute to longer-term, sustainable change around the world.
We need to accelerate momentum for tackling gender-based violence internationally - not only to meet global HIV targets by 2030 - but to ensure girls and women can live empowered lives wherever they live. We will continue to support groups at a community level who work to combat HIV by meeting the needs of girls and women - their work in critical in fighting gender inequality. Ending HIV must go hand in hand with tackling gender-based violence.
[1] UN 2017.

[2] https://plan-international.org/ending-violence/16-ways-end-violence-girls