ViiV HEALTHCARE'S POSITIVE PARTNERSHIPS ACCELERATES PROGRESS TOWARDS 90-90-90 GOALS IN ESTONIA
Michele Robbins, Senior Director Global Strategic Initiatives reports on the progress of our Positive Partnership programme in Estonia, following their recent Hackathon. Read on to get the full story.
By Michele Robbins, Senior Director – Global Strategic Initiatives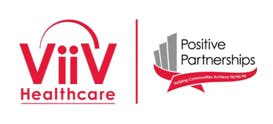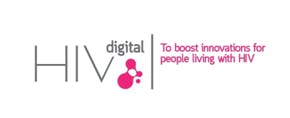 ViiV Healthcare has a steadfast commitment to improve the lives of people living with HIV (PLHIV) beyond simply providing medicines. We are driven to make a difference and believe we must present a united effort across countries and stakeholders to ensure delivery of the UNAIDS 90-90-90 strategy by 2020, with the ambitious goal to end the AIDS epidemic by 2030. This is a huge task for the global HIV community which is unattainable if we don't keep investing in continuous innovation in HIV/AIDS care.
How does ViiV Healthcare contribute to the UNAIDS 90-90-90 strategy?

Much progress has been made over the past 30 years, but we believe there's more to be done. While research and development in new treatments to meet the unmet medical needs for PLHIV remains, the cornerstone to help end the HIV/AIDS epidemic, we also need to look at innovation beyond medicines: from prevention, through diagnosis, access to treatment and throughout the whole patient care pathway.

The Positive Partnerships programme is all about driving towards UNAIDS 90-90-90 targets by specifically focusing on locally driven initiatives identified by the greatest area of need, by helping to produce better insights into the epidemic and supporting the development of the most effective interventions.

We are currently supporting a range of programmes in multiple countries that are focused on diagnosis, linkage to care, access to treatment and achieving viral load suppression.

Making a difference in Estonia

One of our Positive Partnerships programmes operating in Estonia is called HIVdigital.

We recently worked with our GSK colleagues in Estonia who look after our HIV business, the AIDS Healthcare Foundation, the Estonian health technology cluster Connected Health and the Estonian Ministry of Social Affairs to fund a HIVdigital Hackathon that brought together stakeholders from all facets of the community, including PLHIV, healthcare practitioners, payers and the Ministry of Health.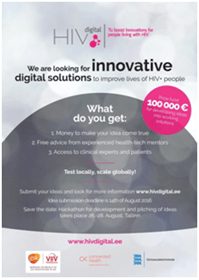 Getting insights on a particular issue

On August 9, a pre-event Hackathon took place at West Tallinn Central Hospital Infectious Diseases Clinic and provided an opportunity for the HIV community to discuss the key challenges related to HIV in Estonia, as well as areas for focus moving forward. A key insight that came from the workshop was that the vast majority of PLHIV don't take their ARV treatment as prescribed, or even at all, even though it's free for them. This lead to the question: how can we use IT to help PLHIV to better understand their condition and treatment better communicate with their health care team or simply remind to take their medication? As part of this ideas generation phase, 14 ideas were submitted.

The Positive Partnership Approach: HIVdigital Hackathon

The competition culminated with the HIVdigital Hackathon that took place on 26-28 August at Tehnopol Startup Incubator in Tallin, Estonia.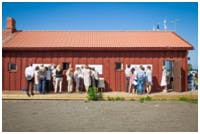 On Friday evening we started with 14 ideas and by Sunday afternoon, seven brave teams pitched their ideas to a jury to see who would win up to 30,000 euros to create prototypes. The teams were hINF, LiveHIV, Chat+, DigiScreen, E-HIV Patient Care, CD4 and MediKeep.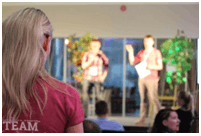 Picture: Strategic Design workshop connecting Estonian HIV Stakeholders

Following an extensive pitch process and jury adjudication, three winners received the initial funding:


What's next
The next challenge for the winners is to turn their pitch ideas into prototypes. The teams and jurors will meet in December 2016 to decide how the remaining 70,000 euros will be allocated for further development and testing. We look forward to sharing progress in the New Year.