CHAMPIONING EFFECTIVE HIV CARE FOR PLHIV
Effective HIV care has a key role to play in achieving the 90:90:90 goals. Learn more about what we are doing at ViiV Healthcare to enhance the experiences of people living with HIV, and to help deliver effective care across the HIV care continuum.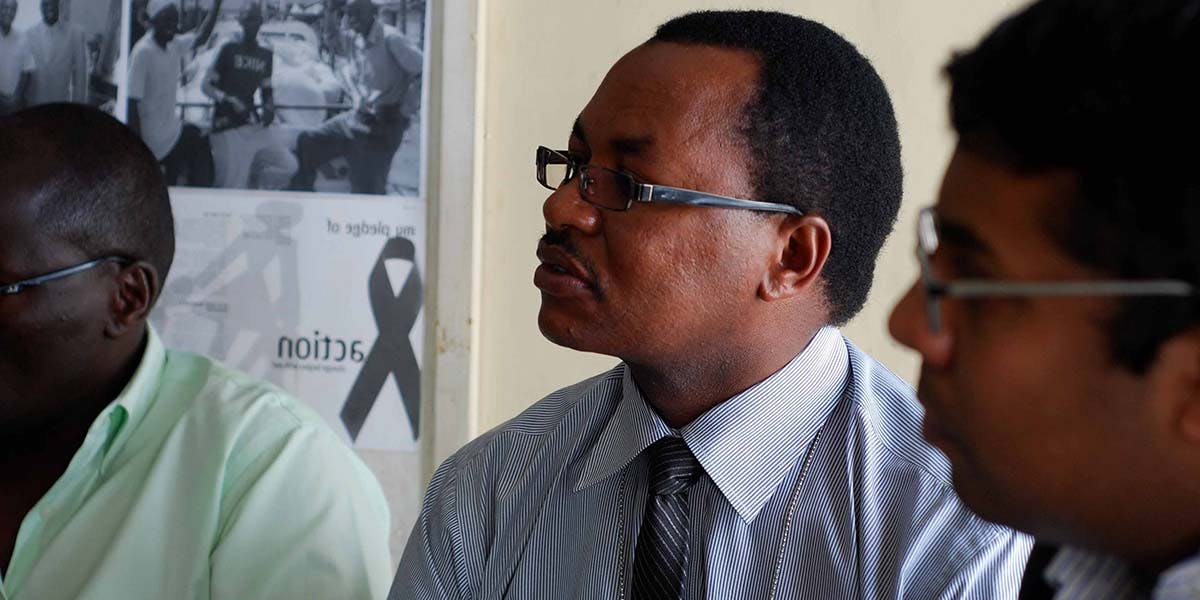 Knowing your status is the only way to effectively tackle the HIV epidemic, as it allows individuals to seek treatment for the virus and prevent HIV transmission.
The 90:90:90 goals aim to stop the spread of HIV and lead to its eradication by ensuring that 90% of people living with HIV (PLHIV) worldwide know their status; of those, 90% are on antiretroviral therapy; and 90% on therapy achieve viral suppression.[1]
As a collective community of industry, advocacy groups, healthcare professionals and governments, we are making good progress towards achieving these goals and attaining effective HIV care.
However, we must look at the whole picture of what makes up optimal, effective HIV care to understand what barriers exist that prevent us from reaching the 90:90:90 targets.
Ensuring that PLHIV have access to good quality care is a part of this picture, to enable effective diagnoses to be given, and for treatment plans to be implemented and maintained over the long term.
The role of industry in supporting HIV care
At ViiV Healthcare, we understand the role that industry needs to play in ensuring that PLHIV can access the innovation that we pioneer and develop within adapted care settings.
We continue to champion improved HIV care for the ~37 million PLHIV through a number of initiatives including our implementation science programme, LiVLife platform and Positive Pathways programme.
Implementation science
Via our HIV implementation science programme, we want to build on our heritage and expertise, and go beyond the delivery of pharmaceutical solutions by supporting efforts that improve the care and control of the epidemic and help us to map a future free of HIV.
We are working with researchers, policymakers, community organisations, advocates and other stakeholders to review the continuum of HIV care to assess where, how, and for whom evidence-based interventions work best.This involves co-ordinating several research studies that focus on different points within the care continuum, from effective methods for diagnosing HIV through to ways to enhance quality of life for those who have long-term viral suppression.
LiVLife
Our LiVLife platform provides PLHIV with trusted information based on current research, and includes insights from individuals within the HIV community, including PLHIV who want to talk about their own experiences and share their story. The aim is for the shared experience of living with HIV to inform and empower others and support them in their HIV care and journey.
Positive Pathways
We work closely with HIV centres in multiple countries through our Positive Pathways programme, with the goal of sharing best practice and identifying areas in which we can positively impact the lives of PLHIV. We use the information we gather to understand the best and most effective approaches to HIV care, with the ultimate goal of diagnosing PLHIV early and making sure they receive, and retain, the best possible care to suit their individual needs.
Optimal and effective HIV care is key – so we're working to ensure that every person at risk of HIV knows their status, and every PLHIV has access to appropriate care and support on their ongoing journey.
Reference:
1. UNAIDS.90–90–90 - An ambitious treatment target to help end the AIDS epidemic. Available at: http://www.unaids.org/en/resources/documents/2017/90-90-90 Last accessed: November 2018.