HOW PARTNERSHIPS CAN CLOSE THE GAP IN PAEDIATRIC HIV TREATMENT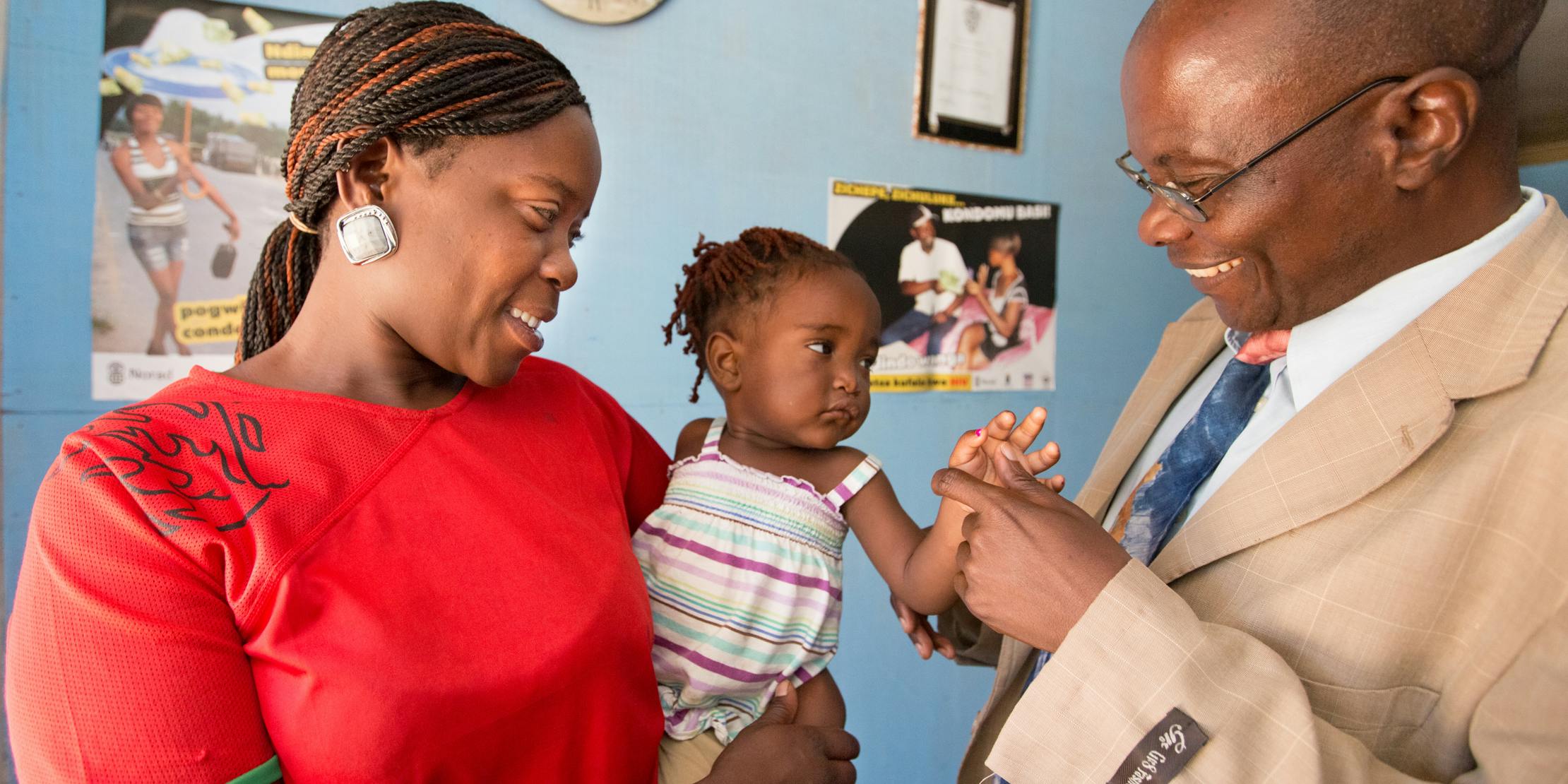 It is shocking to think that without treatment, half of infants living with HIV die before their second birthday, according to UNAIDS. This is a heart-breaking truth and we urgently need to change this.
Having worked as a paediatric infectious disease physician for nearly 20 years, I've seen HIV management in children change dramatically. Rapid, innovative advances in the development of potent antiretrovirals (ARVs) have transformed HIV into a chronic health condition that can be effectively managed with treatment, with huge improvements in the number and type of therapies available.
"Although there has been significant success in reducing the number of new HIV infections among children, barriers that impact their access to life-saving treatment persist. The availability of HIV testing, continued mother-to-child transmission and slow initiation of treatment combined with limited paediatric formulations of ARVs, are just some of the key challenges that negatively impact children living with HIV. The latest figures from UNAIDS show that only half of children with HIV have access to treatment, compared with 68% of adults."
Of course, no one organisation has the capability to single-handedly put solution into practice. It's only through partnerships that we can genuinely make progress to close the gap between treatment options for adults and treatment options for children.
Partnering in research
At ViiV Healthcare we are completely focused on leaving no person living with HIV behind through dedicating our efforts on developing HIV medicines. In my role as Chief Medical Officer, I feel privileged to have seen the development of paediatric formulations of our medicines that cater to the needs of children as they grow. The development of WHO-led Paediatric ARV Drug Optimisation (PADO) formulations is a priority for ViiV Healthcare. We are continually coordinating with the HIV community and our research partners, PENTA, DAIDS and IMPAACT, to better understand how we can work together to accelerate the development, registration and ultimately access to optimised paediatric ARVs, supporting our mission to leave no person living with HIV behind.
Partnering for access
While we are working hard with our research partners to make paediatric formulations of ARVs a reality, ensuring that there is a pathway for access to these treatments is essential. Finding partners who share the ambition to enable broader and more sustainable access in developing countries is key. An example of this is the public-private partnership initiative whereby we, in collaboration with the Clinton Health Access Initiative (CHAI) who is funded by UNITAID, are expediting the development and introduction of paediatric formulations developed by generic manufacturers through our voluntary licences.
Partnering with the community
In order to achieve the UN target to end paediatric AIDS, we know it's not enough for us to drive forward the development of suitable medicines for children living with HIV. It's imperative that we reach and interact with the communities most affected by the disease to ensure they can access treatment and that their needs are adequately supported. Which is why, in tandem with our research and development and access partnerships, we continue our collaboration with community-based organisations to support mothers, children and adolescents living with HIV through our Positive Action programmes.
Standing shoulder to shoulder with our partners, we share the responsibility to continue to work towards achieving the collective global goal of an AIDS-free generation. As a child grows, it's important we are meeting their needs at various stages of their development to enable them to live long and healthy lives. By working together, we have an opportunity to give children living with HIV the future they deserve.
Follow Harmony on her LinkedIn page here.
YOU MAY ALSO BE INTERESTED IN:
If you get any side effects, talk to your doctor, pharmacist or nurse. This includes any possible side effects not listed in the package leaflet. You can also report side effects directly via the Yellow Card Scheme at www.mhra.gov.uk/yellowcard or search for MHRA Yellowcard in the Google Play or Apple App store. By reporting side effects, you can help provide more information on the safety of this medicine.
If you are from outside the UK, you can report adverse events to GSK/ViiV by selecting your region and market, here.