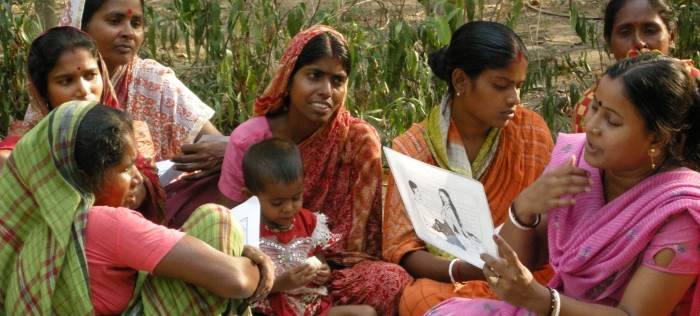 Positive Action is ViiV Healthcare's global programme focusing on supporting the people and communities most affected by HIV. Working closely with people living with HIV and other priority populations, Positive Action provides grants to community-based organisations to address many of the structural and systemic drivers of HIV, and overcome barriers to HIV prevention, treatment and care access.
Positive Action strives to be a responsive, flexible, and trusted partner, one that champions communities to transform the HIV response and to end AIDS. To this end, Positive Action has developed a new strategy that will support community and other strategic partners, provide clarity around our grants programmes, and maximise the impact we have in the global HIV response.
With the vision of 'Healthy communities in a world free of AIDS,' the Positive Action Strategy 2020-2030 focuses on two areas:
Championing people and communities to improve the quality of life of people living with and most at risk of HIV; and
Achieving targeted impact through strategic partnerships in order to bring the end of AIDS closer.
Our funding opportunities
Beginning in 2020, Positive Action will support programmes and partnerships through two funding streams aligned with our strategic focus areas. The Community Strategic Initiatives (CSI) programme improves on our flagship small grants programme, with additional opportunities for larger grants over a longer period of time. It will support small communitybased organisations to develop and deliver innovative projects at a grassroots level.
Breakthrough, our other funding stream, will see Positive Action partner with organisations in strategically-targeted settings to deliver measurable and scalable impact. This will address challenges at the systems and infrastructure level, strengthening the foundation for community-led action.
About Positive Action's governance structure
Positive Action understands the fundamental importance of community involvement and leadership. Under our new structure, our annual priorities are set by a Strategic Advisory Council (SAC) made up of representatives from all aspects of the global HIV response. In the context of these priorities, Positive Action funds projects and programmes on the recommendation of a Technical Review Committee (TRC). The TRC is made up entirely of members of communities most affected by HIV, including people living with HIV, who bring a variety of skills and experience. This ensures that our funding and activities are focused where they can have the greatest impact,

Positive Action is calling for applications for members of its new Technical Review Committee! Beginning in 2020, this committee will lead the peer review of grant applications from community-based organisations that support people living with and affected by HIV, working toward the end of AIDS.
We are looking for people with strong, proven experience working in HIV who can also show expertise in one of more of the following areas:
Human rights
Key populations
Social determinants of health
Sexual and reproductive health and rights
Community-based and civil society HIV responses
The Technical Review Committee (TRC) will meet up to four times per year to review grant applications for funds under the annual priorities set by our Strategic Advisory Council. TRC members will be asked to provide feedback, advice, and recommendations based on their personal and professional expertise, ensuring Positive Action is responsive to the needs and concerns of the communities it champions.
To apply
If you are interested in applying, please download the role description and application form here. People belonging to key populations and people living with HIV are especially encouraged to apply.
Please return your completed application form, including CV or resume, to John Manwaring, Positive Action Manager, at john.x.manwaring@viivhealthcare.com
Applications are due no later than 23:59 UTC on Monday, 16 December 2019.