POSITIVE ACTION FOR ADOLESCENTS
Addressing gaps in HIV prevention, testing and care, improving service provision and treatment outcomes for adolescents through to adulthood.
The current Positive Action programmes and associated grants (Positive Action for Adolescents, Positive Action for Adolescent Girls and Young Women, Positive Action Challenges, Positive Action Europe and Positive Action for MSM and Transgender) are coming to an end.
We will be launching a new Positive Action strategy, including grants and partnerships at ICASA in December 2019.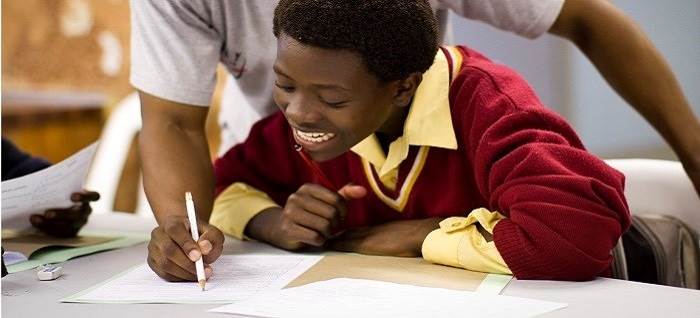 Worldwide, adolescents are the only population that is not seeing a decrease in new HIV cases or AIDS-related mortality.[1]
HIV/AIDS is currently the leading cause of death in adolescents in Africa and the second leading cause of death for adolescents worldwide (behind road traffic injuries).[2],[3] In 2012, an estimated 2.1 million adolescents (between 10 and 19 years of age) were living globally with HIV,[4] the main burden of which is felt in sub-Saharan Africa and South Asia.1

Adolescents living with HIV are also underserved by current HIV services. Failure to support this population has resulted in a 50% increase in AIDS-related deaths in adolescents, compared to a 30% decline in the general population.[5]
Positive Action for Adolescents (PAA) is a 5 year £10 million commitment established in 2015 by ViiV Healthcare that aims to address gaps in HIV prevention, testing and care, while helping to improve service provision and treatment outcomes for adolescents through to adulthood.
Specifically, the programme supports the creation and evaluation of the impact of existing and new behavioural and/or service delivery interventions related to the following key areas for adolescents living with, or at risk of, HIV:
Improving HIV testing, linkage and retention of adolescents in care
Improving transition of adolescents to adult HIV care
Supporting onward disclosure of HIV status
HIV prevention
Building the capacity of adolescent community leaders
We recognise the importance of building the capacity and skills of adolescents and, through the programme, we aim to support the capacity building, engagement and mobilisation of adolescent leaders who can champion the needs of their population in their community and encourage strategic changes in policy and improvement in health service provision for adolescents.
PAA's strategic objectives were defined in consultation with global partners and community experts to ensure we focus our funding on programmes that can deliver solutions that address some of the outstanding needs of adolescents living with HIV. PAA's efforts therefore align to Start Free, Stay Free, AIDS Free, the super-fast-track framework for ending AIDS in children, adolescents and young women by 2020, and the CIPHER/WHO Global Research Agenda for Adolescents Living With HIV which prioritises research themes in the areas of testing, treatment and service delivery for informing global policy change and improving outcomes for adolescents living with HIV.
REFERENCES:

[1] Bekker LG, et al. J Int AIDS Soc. 2015; 18(Suppl 1): 20027.
[2] UNAIDS. Leaders from around the World are All in to end the AIDS epidemic among adolescents. Available at: http://www.unaids.org/en/resources/presscentre/pressreleaseandstatementarchive/2015/february/20150217_PR_all-in. Last accessed: July 2015.
[3] World Health Organization. Adolescents: health risks and solutions: Fact Sheet No345. 2014. Available at: http://www.who.int/mediacentre/factsheets/fs345/en/. Last accessed: July 2015.
[4] Idele P, et al. J Acquir Immune Defic Syndr. 2014; 66 (Suppl 2): S144-53.
[5] WHO/UNICEF. Adolescents falling through gaps in HIV services. Available at: http://www.who.int/mediacentre/news/releases/2013/hiv-adolescents-20131125/en/. Last accessed: July 2015

Positive Action for Adolescents (PAA) is delighted to announce 5 new Youth-Led grants as part of our Youth-Led Grants Programme.
The Youth-Led Grants Programme was announced in September 2017 to mark SPARK17, the event dedicated to young advocates working in the field of HIV hosted with partners at Sentebale's Mamohato Children's Centre in Lesotho. This call provided a unique opportunity for Youth-Led organisations as well as Youth-Led projects to apply for grant funding of up to a total of £50,000 over a period of 1-2 years.
We received over 170 applications from 31 countries with interventions covering all 5 PAA strategic areas. Our advisory Board of external experts selected 5 projects to receive funding. Awarded projects align with the strategy and focus of ViiV Healthcare's Positive Action for Adolescents programme and are youth-led by individuals aged 18-30 years, either within youth-specific organisations or host organisations supporting the young persons' programme. The following projects will receive up to £50,000 per year over a 1-2 years.
Supporting and strengthening organizations and projects that are led by and impact young people in all of our diversity should be a priority to all involved in the HIV response. This first set of YLGP grants aim to foster and develop new strategies that better serve and document the treatment and care needs of young people. As we welcome these new grantees, we also make a call to all funders and partners within the HIV response to commit funding and support to young people living with HIV if we truly want to end AIDS by 2030.
Carlo André Oliveras Rodriguez, Coordinator, Adolescent HIV Treatment Coalition
International AIDS Society

| Project Title | Organisation | Project Country |
| --- | --- | --- |
| Techno-peer intervention for improving sexual self-efficacy among adolescent and youth in Maharashtra, India | PRAYAS | India |
| Summer Camps for HIV infected adolescents with unsuppressed viral load and adherence challenges in rural areas of Uganda | Makerere University-Johns Hopkins University (MU-JHU) Care Ltd | Uganda |
| #WhatGirlsWant: Mentoring Girl Leaders | ATHENA Initiative | Kenya |
| Comprehensive Evaluation of Adolescents HIV Testing and Treatment Outcomes (CEAH-TTO) | Youth Service Organization (YSO) | Rwanda |
| PARSAEH (Participatory Action Research for Strengthening Adolescent-Led Engagement in HIV/AIDS) | Rural Women Center for Education and Development (RuWCED) | Cameroon |
*please note that all grant awards are subject to satisfactory completion of all necessary due diligence checks.
Youth-Led Grants Programme Advisory Board
Bakita Kasadha
Carlo André Oliveras Rodriguez
Janet Seeley
Linda-Gail Bekker