A CURE FOR HIV: THE END GOAL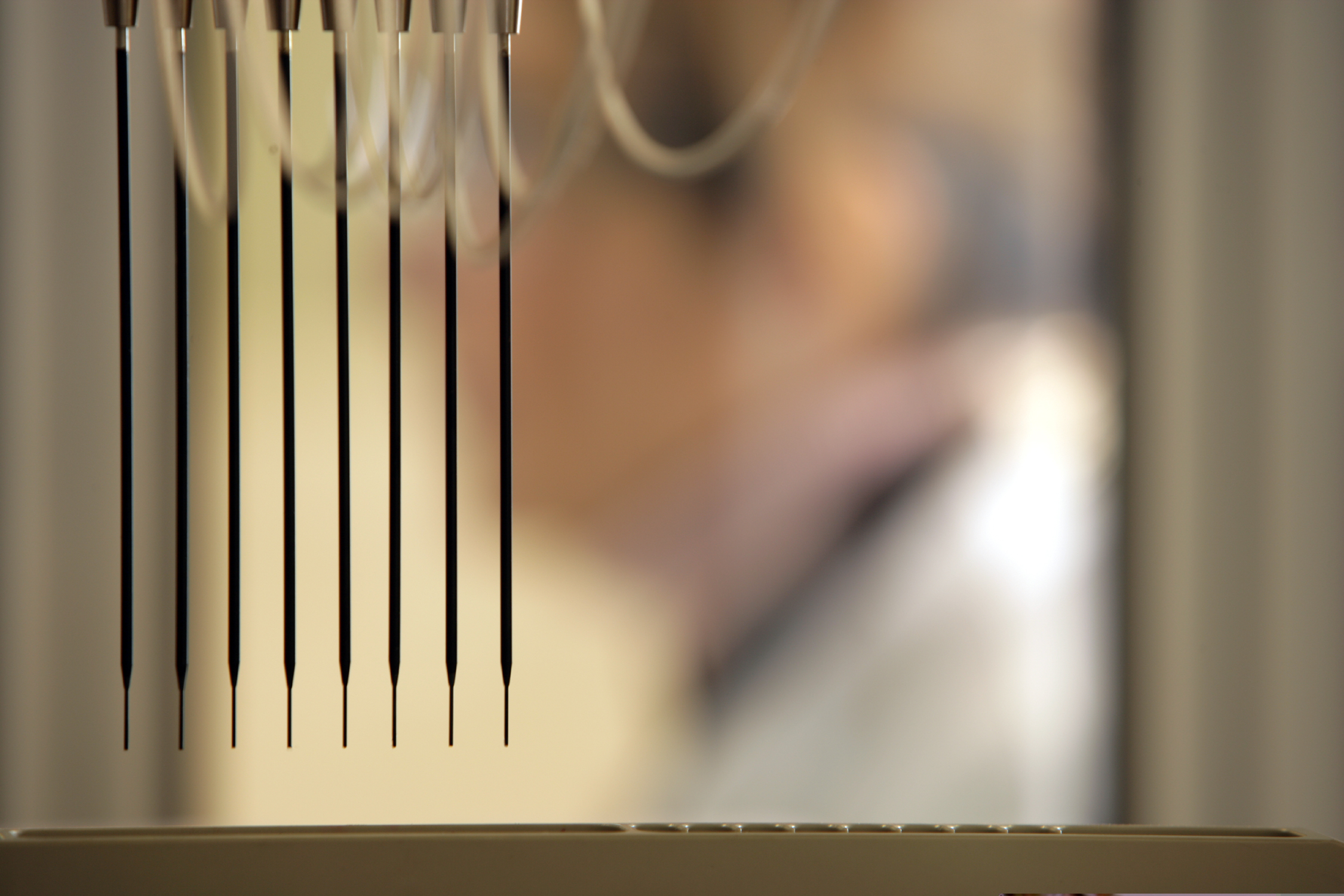 Understanding remission within HIV is a key step in mapping the path to a cure for HIV.
By Brian Johns, VP Discovery Sciences at ViiV Healthcare
In the history of the HIV epidemic so far, examples of remission and HIV cure have been few and far between – with only a handful of patients who have been able to stop daily treatments and keep their virus suppressed for extended periods and only one reported case of HIV cure.[1]

The challenge of curing HIV
Curing HIV has some special challenges: the virus integrates itself into places in the body that are undiscernible by the immune system. Unless we can find a way to selectively target these "latent reservoirs," effective management of HIV will continue to require chronic treatments to keep the virus at bay.
The challenge when talking about potentially curing HIV is to try to identify those latent HIV cells, reactivate them, and then kill them. But there are versions of this – and instances in the past - where it may not be a cure, but it may what is called prolonged remission.
HIV remission is where the patient can be taken off regular treatment for an extended period of time, return to treatment temporarily and then not have to take their medication again for as long as perhaps a year or beyond.
The underlying science to effect remission is based on trying to develop strategies wherein the latent reservoir is sufficiently reduced to allow the patient's own immune system to gain control of the virus during these off-drug periods.
Curing a disease is always the holy grail of any discovery scientist or physician that's working in the area of drug discovery.
Mapping the path to a cure for HIV

How do you start trying to find a cure for HIV? Our approach is simple: you make sure you're bringing together the best brains in the business; exploring every avenue, mechanism and compound; thinking outside the box and staying focussed.
The other ingredient is to be relentless in the pursuit of the cure. We must accept the setbacks and learn from each hurdle so the next experiment reaches further toward remission and cure than the previous one. As was the case with the space program in the 1950's, we know there are things we haven't invented yet that will be needed which is part of the draw for the best minds.

The science is extremely new, extremely challenging. So our approach is to find the smartest people around the globe, and bring those people together to work on this in a collaborative model.
At ViiV Healthcare, we're a company that's 100% dedicated to HIV and since our inception as a company, we've had a team based at our labs in North Carolina who have been solely focussed on finding a cure for HIV.
Since 2015, we have had a partnership with the HIV Cure Centre at the University of North Carolina in Chapel Hill. By merging our expertise in the HIV Cure Centre and creating to a joint venture known as 'Qura Therapeutics' to foster innovation and the discovery of new medicines, we're working to source the best science and thinking from around the world to accelerate novel breakthroughs and maximise our chance of finding a HIV cure.
As we embark on this new frontier, looking at the handful of cases of HIV cure and remission that exist to date will help us map the path toward cure.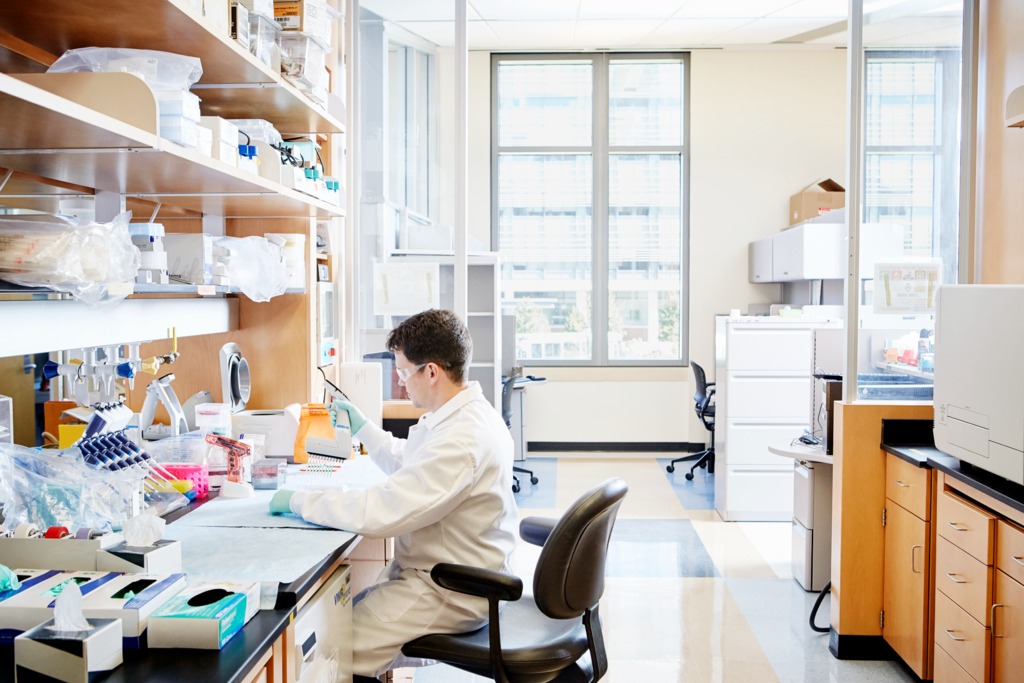 Inside the HIV Cure Centre, North Carolina
Understanding remission in HIV as the next step
One story of remission, where a patient has temporarily stopped treatment but has maintained undetectable levels of the virus, is the "Mississippi baby".
The "Mississippi baby" was born to a HIV-positive mother in 2010 and had been receiving antiretroviral therapy (ART), but at 18 months of age the child's therapy was disrupted. When the child returned to the health clinic several months later with no detectable level of the virus, the doctors were astounded. Here was a child who had received no treatment, yet was showing signs of being cured. Could she be only the second reported case of a HIV cure?
Unfortunately, the answer turned out to be no. By 2014, after 28 months of without detectable virus, the child experienced a viral rebound and was put back on treatment. In this instance, clearly there was a temporary remission but the wait to find another instance of a HIV cure continued.

What do we mean by a 'cure for HIV'?
A complete eradication of HIV infected cells from the body, or the permanent absence of plasma viral rebound after discontinuation of ART. [1][2]
Building hope: The "Berlin Patient"
Timothy Ray Brown, otherwise known as the "Berlin Patient", is the only person reported to be "cured" of HIV. Here are the highlights of his incredible story.
Mr Brown learnt of his HIV-positive diagnosis in 1995 and for the next 10 years was on antiretroviral treatment.[3] In 2005 he was then diagnosed with acute myeloid leukaemia and after the leukaemia rebounded in 2006, it became clear he required a stem cell transplant.
His clinicians identified 267 potential transplant matches for Mr Brown. His doctors then investigated further, looking for a specific mutation in donor stem cells that would make Timothy's CD4 cells effectively immune to HIV.
Remarkably, on the 61st attempt of trying, a donor with this mutation was found.
For treatment, doctors attacked Mr Brown's immune and blood-forming cells using radiation, drugs and antibodies, and replaced them with the HIV refractory donor stem cells. It took 6 years for Mr Brown to fully recover, but repeated tests for HIV in his body showed the treatment was a success.[3] He no longer had HIV.
While this instance brings hope of what is possible against HIV, the treatment Mr. Brown received is extremely high risk and not amenable to a wide scale implementation. However there is plenty for us to learn as questions remain over what the HIV community defines as remission/cure, and how we can transform one single case into a widespread HIV cure.

Building towards the future
While a cure for HIV remains the ultimate goal, it is not the only way to help end HIV.
Alongside our efforts to find a cure, we remain committed as a company to leaving no person living with HIV behind; be that through helping mothers in sub-Saharan Africa to achieve viral suppression and prevent mother-to-child transmission of HIV; or by doing our part to spread the word that Undetectable equals untransmittable (U=U).
At ViiV Healthcare, through our research, access and commitment to supporting PLHIV around the world, we won't rest until we have beaten HIV and delivered innovative medicines, truly leaving no person living with HIV behind.

The science is extremely new, extremely challenging. So our approach is to bring the smartest people that we can find on the globe, and bring those people together to work on this in a collaborative model.
References
[1] IAS. Towards an HIV Cure. Available at: http://iasociety.org/Web/WebContent/File/HIV_Cure_Churchill_Canberra_Presentation.pdf. Last accessed: January 2019.
[2] HIV reservoirs as obstacles and opportunities for an HIV cure, Chun, Moir & Fauci, Nature Immunology, Vol. 16, No.6, June 2015.
[3] I am the Berlin Patient: A personal reflection. AIDS Research and Human Retroviruses. Available at: https://www.ncbi.nlm.nih.gov/pmc/articles/PMC4287108/pdf/aid.2014.0224.pdf. Last accessed: January 2019.