WE COLLABORATE TO INNOVATE: FIGHTING HIV TOGETHER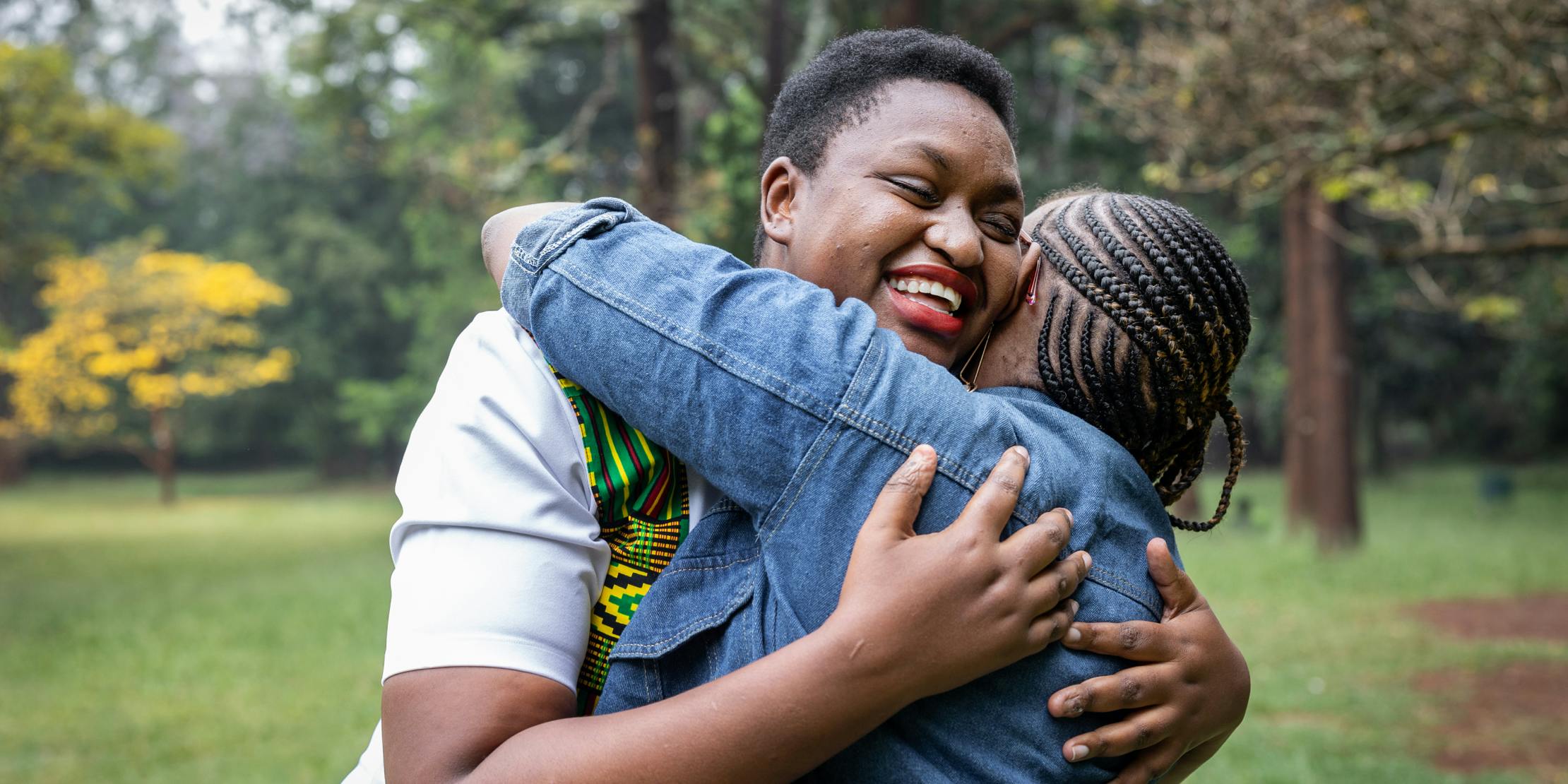 We've got more than 50 active collaborations worldwide with pharmaceutical and biotechnology companies, government agencies, academic institutions and not-for-profit organisations to broaden our capabilities and enhance our performance.
Collaboration within the healthcare community isn't new, but 2020 served as a great example of just how important it can be to address health challenges around the world. Our majority shareholder, GSK, teamed up with Sanofi in an unprecedented vaccine collaboration to fight the COVID-19 pandemic1. AstraZeneca also announced they would work with Oxford University on the global development and distribution of a COVID vaccine2.
At ViiV Healthcare our goal is simple; to end the HIV epidemic. Over the last 40 years there have been incredible advances in the development of effective HIV treatments that allow people living with HIV (PLHIV) to suppress their virus to undetectable levels. However, the needs of PLHIV change over time, and we're exploring new ways of treating and preventing HIV through new mechanisms of action and drug delivery.
"ViiV Healthcare itself is a living example of collaboration between GSK, Pfizer and Shionogi. We work alongside the HIV community to accelerate the discovery and development of innovative treatment options for people living with HIV. By collaborating with external partners, we can also turbocharge the science in new mechanisms of action and modes of treatment delivery."
Ultimately, we know that this goal can't be achieved alone. Below are a few noteworthy examples of our recent key collaborations which span across the HIV care continuum:
Collaborating to innovate
Despite the advances in HIV treatment, there are still many unanswered research questions that we need help to address.
In 2019, we announced a five-year collaboration with Radboud university medical centre (Radboudumc) in Nijmegen, The Netherlands, providing dedicated funding to enhance the HIV-specific capability of the Human Functional Genomics Project (HFGP). The HFGP is a large-scale project that identifies factors that help us better understand how the body recognises and defends itself from disease, as well as the signs, symptoms and progression of disease. Using that information, the goal is to identify early stage drug targets that we could use to develop new medicines or approaches to treat HIV infection.
In 2020, we announced the renewal of our collaboration with the UNC-Chapel Hill that is solely focused on finding a cure for HIV. By merging our expertise in the HIV Cure Centre and Qura Therapeutics to foster innovation and the discovery of new medicines, we're sourcing the best science and thinking from around the world to accelerate novel breakthroughs and maximise our chances of finding a cure.
In addition to our active collaborations, we support more than 200 studies around the world, accelerating our ability to develop a robust and diverse pipeline for PLHIV.
Collaborating to improve access to HIV medicines
We not only collaborate to address research questions, we also collaborate to improve access to medicines globally. Improving treatment and care for PLHIV presents a complex challenge to the global HIV community. It can only be addressed if the significant access barriers are tackled as a shared responsibility by all sectors of global society - governments, international agencies, civil society, academic institutions, the pharmaceutical industry and others.
Making our medicines as widely available regardless of a person's income or where they live is central to both our access to medicines strategy and a core element of our mission. Our voluntary license agreement with the Medicines Patent Pool (MPP) helps to ensure access to our medicines in developing countries where over 90% of both children and adults with HIV live.
Collaborating to combat HIV stigma

Today, living with HIV is very different to what it was only 10 years ago, yet stigma remains a stubbornly persistent threat to the health and wellbeing of PLHIV around the world. The launch of the 'HIV in View' gallery marked the culmination of a year of work and collaboration between ViiV Healthcare, Shutterstock Studios, individual photographers and people living with HIV in the UK, Portugal, Kenya, Uruguay and Germany. Focused on the real-life experiences of people in very different places, the gallery shows these individuals leading rich and rewarding lives, far from reflecting the fear once associated with HIV.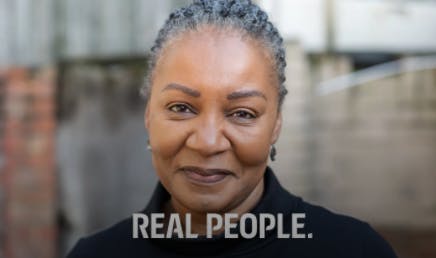 "Nothing about us without us"
We know that collaborating with the research community is important, but how do we make sure that this is the right thing to do for PLHIV? We are committed to working with PLHIV to truly understand their experiences and needs. When it comes to treatment, prevention, access and stigma related issues, we value the input from the people who are directly impacted, ensuring we make the right decisions.
Few international HIV studies capture the experiences of PLHIV, including health-related quality of life beyond viral suppression, however the latest Positive Perspectives study, which we designed in collaboration with patient advocates is one of the largest, global, HIV patient-reported outcomes (PROs) studies to date and provides perspectives from a diverse group of PLHIV across the world.
We're also collaborating to explore the role digital technology plays in improving HIV patient care. By working with Chelsea and Westminster Hospital NHS Foundation Trust, we supported the launch of Klick, a service that leverages digital technology to provide patients with improved access to the most appropriate care. Created under a Joint Working Agreement, Klick uses digital clinic tools to triage patients according to clinical need and is supported by a mobile app allowing PLHIV to manage appointments, complete health assessments, review results and communicate with their healthcare team.
"We want to ensure we are making the right decisions within our clinical development programmes. Patient Reported Outcomes (PROs) enable us collaborate directly with PLHIV to better understand their needs."
We Won't Stop Collaborating
We are always looking for new ways to collaborate, whether it be to answer an important research question or to explore new technology that can improve the lives of PLHIV.
To find out more about how to collaborate with us via our studies, please visit our ViiV Healthcare External Portal. This portal currently includes three sections based on the type of study you are proposing and subsequently tracking. Each type has specific information and review processes which allow us to optimise our response to your proposal and the tracking of the subsequent study activities.
For any other enquiries about collaborating with ViiV Healthcare, please contact:
Dr. Trevor Scott Vice President and Head, Business Development and Alliances
E-mail: viiv.partnering@viivhealthcare.com
YOU MAY ALSO BE INTERESTED IN:
If you get any side effects, talk to your doctor, pharmacist or nurse. This includes any possible side effects not listed in the package leaflet. You can also report side effects directly via the Yellow Card Scheme at www.mhra.gov.uk/yellowcard or search for MHRA Yellowcard in the Google Play or Apple App store. By reporting side effects, you can help provide more information on the safety of this medicine.
If you are from outside the UK, you can report adverse events to GSK/ViiV by selecting your region and market, here.