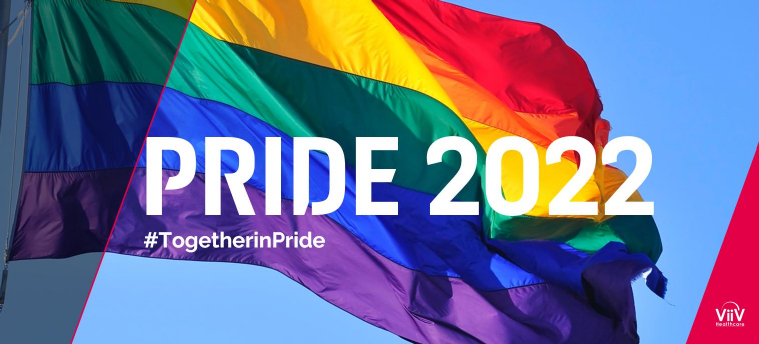 TOGETHER IN LGBTQIA+ PRIDE 2022
LGBTQIA+ (Lesbian, Gay, Bisexual, Transgender, Queer, Intersex, Ally and anyone else who's not included) Pride is celebrated every year during the month of June. Pride started as a political protest and over the years has become a celebration and acceptance of the self-affirmation, dignity, equality and increased visibility of the community.
Pride started in New York to honour those who had protested at the Stonewall uprising in Manhattan in 1969. At that time, members of the gay and trans community were harassed and arrested simply because of who they were and because they finally declared that 'enough is enough'. Over the last 50 years, much progress has been made around acceptance and realisation of the rights of the LGBTQIA+ community.

LGBTQIA+ Pride symbology and significance
The vibrant and very visible iconic rainbow flag became the positive symbol to represent the community. The flag was designed by a San Francisco artist - Gilbert Baker. Initially, the flag had eight colours, they symbolised different aspects of the diverse community (hot pink for sexuality, red for life, orange for healing, yellow for sunlight, green for nature, blue for art, indigo for harmony and purple for spirit). Due to fabric shortages of hot pink and indigo, the flag became what it is today: red, orange, yellow, green, blue and purple, symbolising the rich diversity of life, healing and spirit of the LGBTQIA+ community.
Just like the flag, there is a wonderful diversity in the celebration of Pride itself due to its personal significance for those participating. To some, it is a chance to revel with friends and family, old and new; to others, it embodies solidarity and champions inclusivity. For some, it is not what it once was; to others, it is more important than ever. Whatever the reason they may have, partygoers and protesters go side-by-side every June – some dancing in the streets to celebrate the progress made towards equality, others marching on for recognition and their rights. Whilst the motivations and messages of Pride's many participants are numerous, their unifying tone is one of positivity, solidarity and hope.
In parts of the world that remain hostile to LGBTQIA+ people, the sense of hope that Pride offers can be profound. Whilst these events tend to be more restricted and considered illegal, they nonetheless can offer a reprieve, a welcome relief from the entrenched realities of what it means to be LGBTQIA+. Concurrently, Pride in other countries, where homosexuality has been decriminalised, conveys something powerful, inclusive and accepting. It is a proxy for progress and a proxy for how much needs to be done still.
Progress can be painful and difficult. We are seeing more visibility from the brave and courageous members of the LGBTQIA+ community where homosexuality is criminalised, often in the face of hostility and adversity, and an increased expression, ability and solidarity to demonstrate Pride.
It was over 50 years ago during the Stonewall riots in New York where members of the gay and trans community, in all their diversity, protested Police brutality to demand fundamental rights to be able to live free from fear, violence, harassment and intimidation. Now, more than ever, it is critical for the LGBTQIA+ community to come together in solidarity to ensure sexual, racial and economic justice and liberation.

Positive Action
Our Positive Action Programme supports community-led initiatives that promote sexual health and wellbeing and advance social justice for priority populations, including LGBTQIA+ individuals affected by HIV in the world's most resource-limited and hostile settings.
We are proud that our company, through our focus on addressing the HIV epidemic, not only supports but is an ally to LGBTQIA+ communities around the world.

#TogetherInPride - Our social media campaign
This year, most of Pride gatherings will be virtual due to COVID-19 but some celebrations may be held in person. We are extremely keen as a company to explore alternative ways of continuing to support our LGBTQIA+ community and celebrate Pride in ways we all feel connected. celebrate Pride in ways which can connect us all, wherever we are.
From 1 June to 30 June, we are running #TogetherInPride on social media and we are inviting our community to #ShareYourPride to raise awareness and support the LGBTQIA+ community.
Here at ViiV Healthcare we don't tolerate any type of discrimination, but we know that there is still a lot of work to do against homophobia. This issue continues to be a major barrier to ending the global AIDS epidemic.
P.J. Moton-Poole, our Senior External Affairs Manager, today is telling us why #Pridemonth is still so important.

Jess Easterbrook, our Global Marketing Manager, tells us what #Pridemonth means to him and how we can all use the time to celebrate and reflect

Deborah Waterhouse, CEO of ViiV Healthcare, talks about what allyship really means and how we can work to stand up for our LGBTQ+ communities.

Gerald, our Global Market Access Director, reflects on what Pride means to him as a proud Gay Asian Dad and how we can all do more to fight for quality.
#TogetherInPride #ShareYourPride #Equality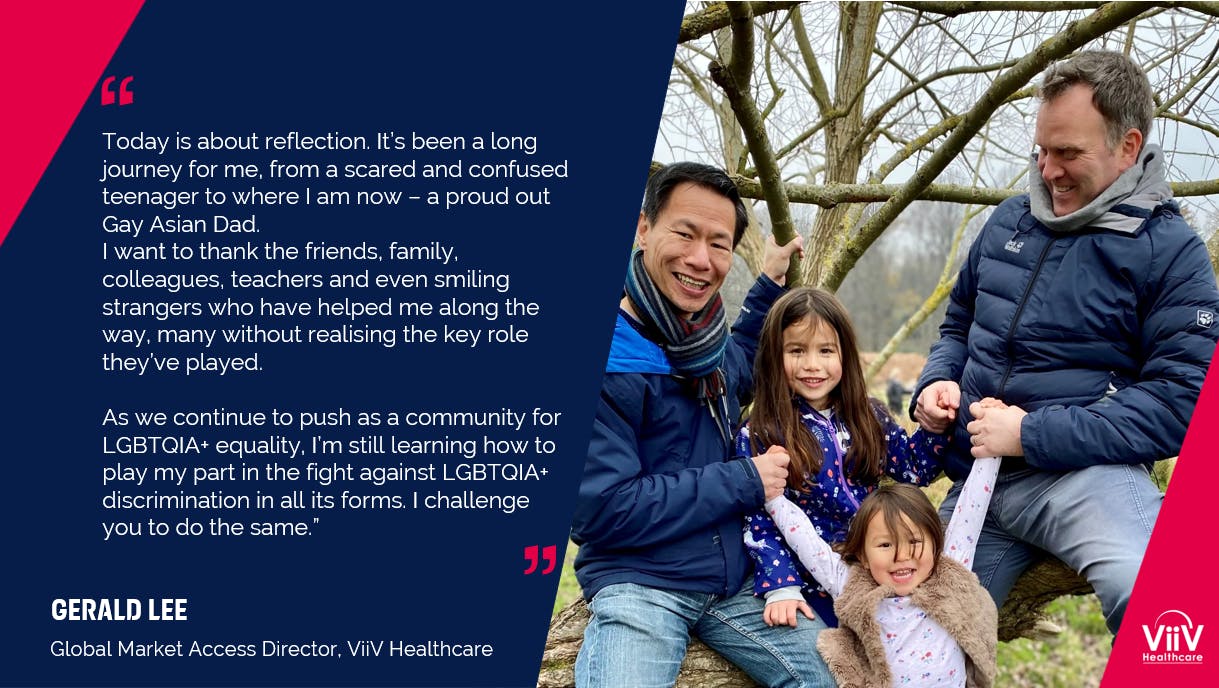 NP-GBL-HVX-COCO-220069 June 2022
If you get any side effects, talk to your doctor, pharmacist or nurse. This includes any possible side effects not listed in the package leaflet. You can also report side effects directly via the Yellow Card Scheme at www.mhra.gov.uk/yellowcard or search for MHRA Yellowcard in the Google Play or Apple App store. By reporting side effects, you can help provide more information on the safety of this medicine.
If you are from outside the UK, you can report adverse events to GSK/ViiV by selecting your region and market, here.