SUPPORT FOR MARGINALISED SEX WORKERS AT RISK OF HIV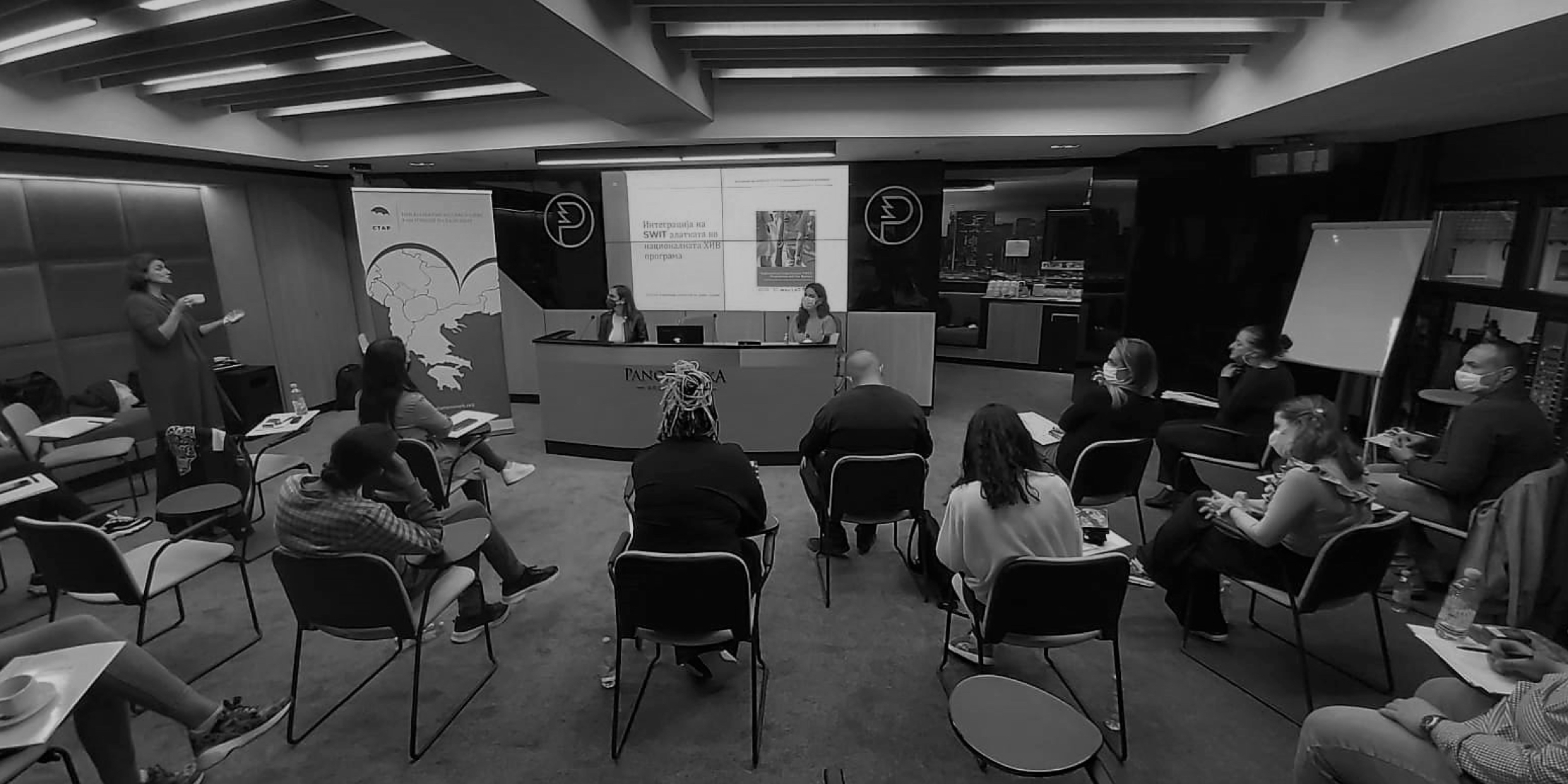 STAR-STAR meets with civil society to discuss the national HIV strategy in Skopje, North Macedonia - Image provided by STAR-STAR
The Association for Support of Marginalised Sex Workers (STAR-STAR), is a community-based organisation committed to the improvement and promotion of sex workers' rights in the Republic of North Macedonia.
STAR- STAR advocates for a world which is violence-free, where sex workers live and work freely; and where the respect of fundamental human rights and freedom are basic principles in a democratic and tolerant society.
STAR-STAR is the first sex workers-led organisation in the Balkans. Sex workers are directly involved in all stages of planning, decision-making and implementation of STAR-STAR activities.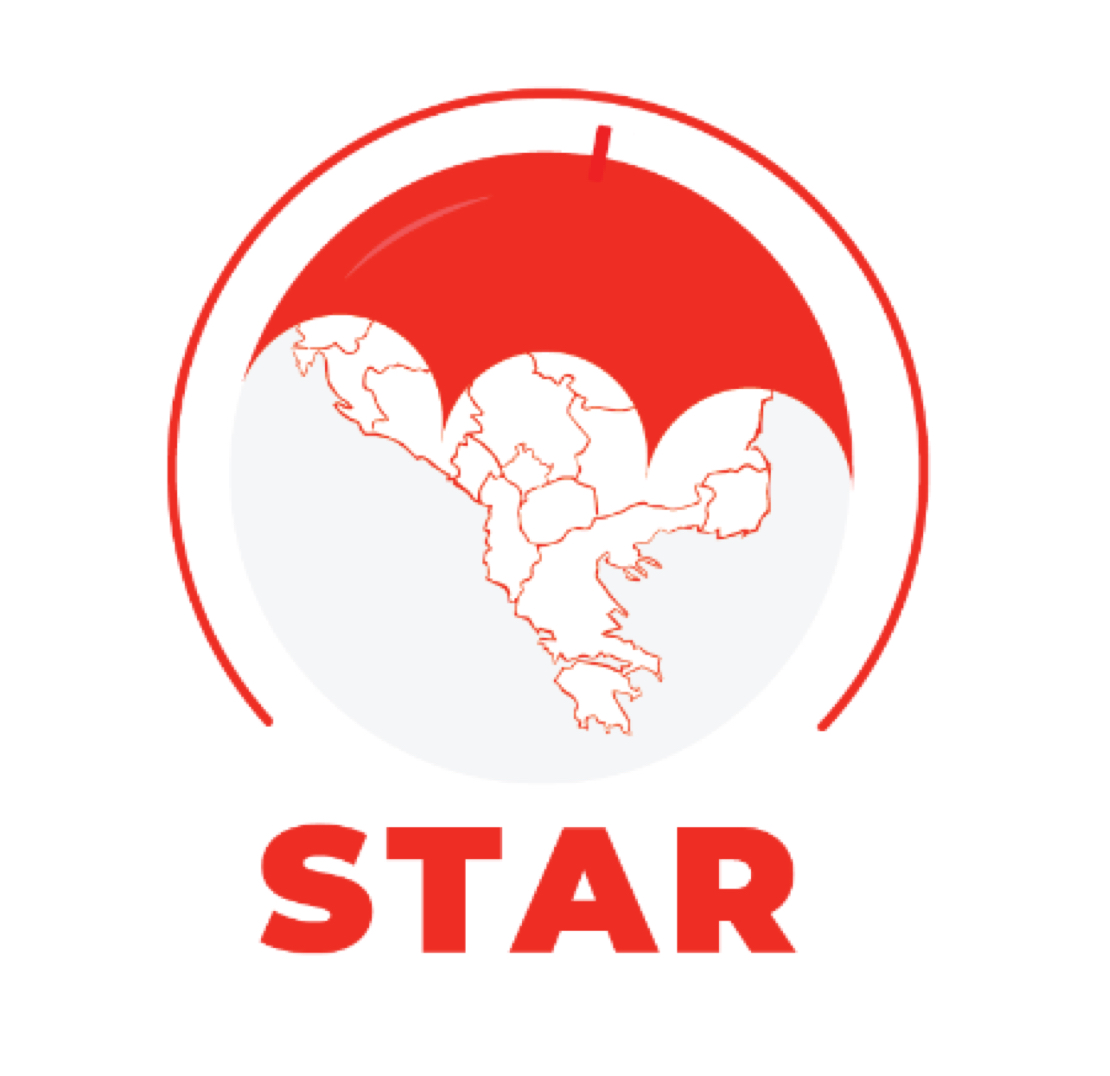 THE NEED
Sex workers in the Republic of North Macedonia are exposed to a significantly higher risk of acquiring HIV, alongside men who have sex with men and people who inject drugs. Sex workers face stigma and discrimination when accessing health services, creating barriers to critical HIV prevention and treatment.
Since 2017, the government of the Republic of North Macedonia has promoted a more inclusive climate for dialogue with civil society. STAR-STAR seized this opportunity to support the government's national HIV strategy and to promote the human rights and welfare of sex workers and other marginalised groups at risk of HIV.
THE PROJECT
STAR-STAR has delivered a range of activities to protect the human rights and welfare of vulnerable people at risk of HIV in North Macedonia.
The organisation has played a critical role in informing the Ministry of Health's PrEP protocol and prevention strategy. In November 2019, STAR–STAR joined two other community organisations on the government's technical working group for the PrEP Protocol.
STAR-STAR worked with the World Health Organization (WHO) Office in North Macedonia to undertake research on how HIV prevention services could be strengthened and expanded. STAR-STAR conducted four focus groups (n=33) in Skopje, Gostivar and Strumitsa, with sex workers on the experiences and perceptions of access to, and use of, HIV prevention tools. Learn more about STAR-STAR's research here.
STAR-STAR continues to champion globally recognised frameworks and tools that meaningfully engage and include sex workers in the design of HIV programmes.
STAR-STAR presented the Sex Worker Implementation Tool (WHO, UNFPA, UNAIDS, NSWP) to a special committee on the government's National HIV Commission. This committee defines the government's HIV programming approach and commits to using this tool to design HIV prevention and treatment services directly with sex workers.
"Due to the continuous and selfless support coming from other NGOs working in the field of prevention of HIV and other STIs, STAR-STAR has grown into a leading organisation that is highly visible and recognised, playing an important role in the social processes of promotion of democracy and development of civil society, not only on a national, but on a regional and international level as well."
IMPACT SO FAR
In addition to advancing the rights and welfare of sex workers affected by HIV within government, STAR-STAR partnered with civil society and public health facilities to deliver urgently needed HIV services:
STAR-STAR worked with the Health Education and Research Association to reach a total of 547 sex workers with critical HIV services. Their work resulted in:
Their mobile health clinic referring 280 sex workers to gynaecological services and delivering 1,120 HIV and sexual reproductive health services including HIV testing and counselling support.
Their permanent health facility reaching 267 sex workers and delivering a total of 1,068 HIV and sexual reproductive health services to sex workers.
3,593 condoms and 1,734 lubricants being distributed to sex workers.
STAR-STAR also trained healthcare workers on how to better engage sex workers with HIV services, partnering with the Health Education and Research Association and the University Clinic for Infectious Disease to train health service counsellors on how to support sex workers and other marginalised populations affected by HIV. The training resulted in a 70% increase in knowledge of HIV transmission modes, 74% increase in use of antiretroviral therapy, and a 64% decrease in mother to child transmission rates.
If you get any side effects, talk to your doctor, pharmacist or nurse. This includes any possible side effects not listed in the package leaflet. You can also report side effects directly via the Yellow Card Scheme at www.mhra.gov.uk/yellowcard or search for MHRA Yellowcard in the Google Play or Apple App store. By reporting side effects, you can help provide more information on the safety of this medicine.
If you are from outside the UK, you can report adverse events to GSK/ViiV by selecting your region and market, here.