CASE STUDY: AMPLIFYCHANGE
REPRODUCTIVE HEALTH IN AFRICA AND ASIA
AmplifyChange is a multi-donor, challenge fund which aims to empower young people, men and women to realise their sexual and reproductive health and rights.
The vision is to help to secure universal recognition of sexual and reproductive health and rights as human rights - enabling women, men and young people to realise their full potential in safe and supportive environments.

THE NEED
The work focuses on the following priorities within sexual and reproductive health and rights:
Gender-based violence, including sexual violence and female genital mutilation
Challenging stigma, discrimination, attitudes and laws that undermine human rights, including on grounds of gender or sexual orientation of LGBTI individuals, or HIV status
Sexual health of young people and girls, including comprehensive sexuality education and addressing child and early marriage
Access to comprehensive reproductive health services for the socially and economically marginalised and vulnerable, including the integrated access to HIV/AIDS services
Addressing the causes of unsafe abortion, including decriminalisation of abortion and supporting women's rights to safe and legal abortion
THE PROJECT
AmplifyChange supports civil society and community-based groups working in countries where the needs are greatest, in particular Sub-Saharan Africa and South Asia, providing grants to directly fund local civil society organisations (CSOs) that advocate for and promote better policy and action on neglected sexual and reproductive health and rights issues.
Grantees see AmplifyChange as a key partner, providing much needed support in areas other funders have not prioritised. One grantee told us; "Not very many donor organisations fund as bravely." Whilst another noted; "(AmplifyChange) amplifies and accelerates our vision for advocacy on very important and crucial issues we want to advocate."
IMPACT SO FAR
AmplifyChange launched on 2 February 2015. Since then, we have run 15 grant rounds and reviewed over 4,000 applications from 156 countries. Our current grant portfolio consists of 469 approved grants in 58 countries, with 254 live grants. We have committed more than 32 million Euros to current approved grantees.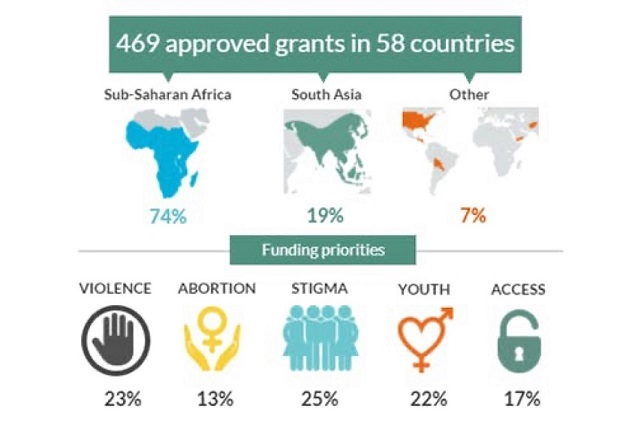 Hear the voice of our grantees
Hear the voices of some of the grantees from Kenya, Gambia, India, Uganda, Nigeria and Ghana.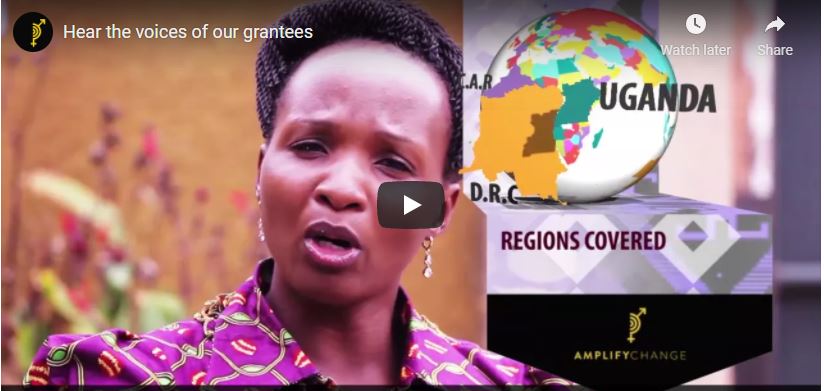 Amplify Change Graduators
See how Amplify Change grants support small organisations to grow.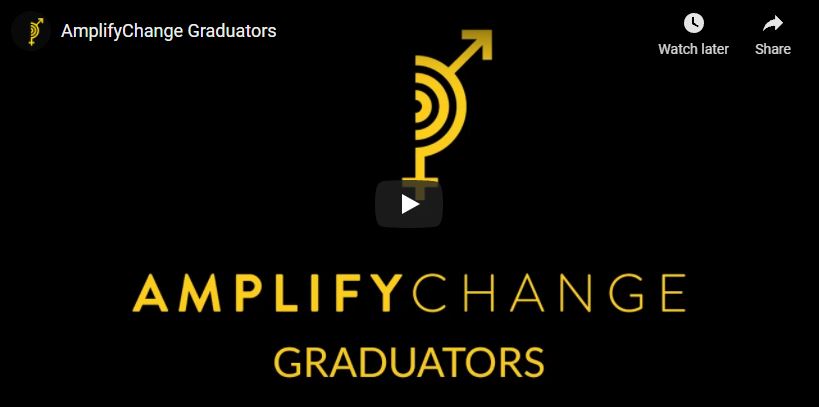 If you get any side effects, talk to your doctor, pharmacist or nurse. This includes any possible side effects not listed in the package leaflet. You can also report side effects directly via the Yellow Card Scheme at www.mhra.gov.uk/yellowcard or search for MHRA Yellowcard in the Google Play or Apple App store. By reporting side effects, you can help provide more information on the safety of this medicine.
If you are from outside the UK, you can report adverse events to GSK/ViiV by selecting your region and market, here.