INCLUSION OF MORE WOMEN IN HIV CLINICAL TRIALS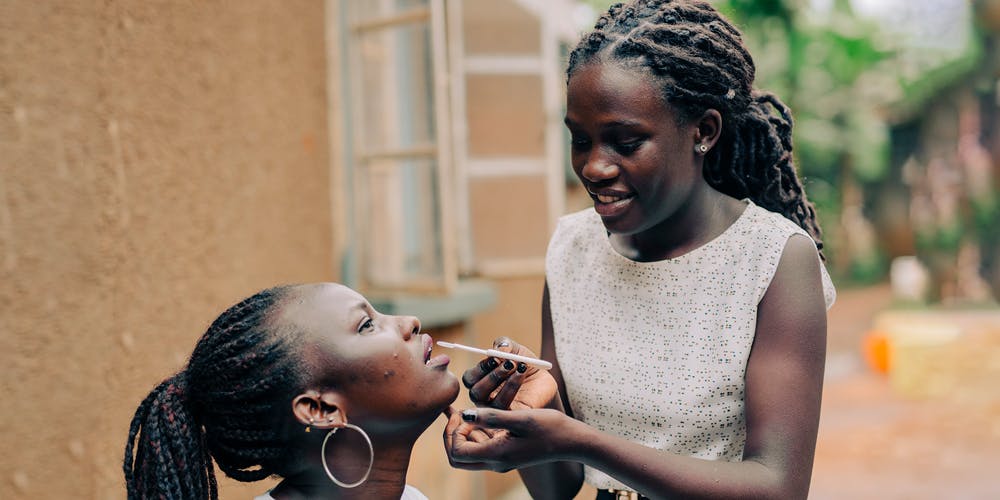 Now that the 23rd International AIDS Conference (AIDS 2020) has ended, the time is right to reflect on the tremendous advances that have been made in HIV treatment and research. We've progressed from an era in the mid-90s where AIDS was one of the leading causes of death for Americans aged 25-44, to the current era where effective treatment can suppress the virus to undetectable levels, thereby keeping people healthy and preventing transmission of the virus to others. However, there's still a critical component that is missing.
Women older than 15 years of age account for 52% of the global HIV population but on average only represent 19% of those included in HIV treatment and prevention studies. This research gap prevents us from forming a comprehensive picture of effective HIV treatment and limits our ability to address differences in HIV treatment and prevention outcomes for women. This challenge will continue to weigh on international efforts to end the epidemic as the global prevalence of HIV among girls and young women is more than double that of similarly aged males, painting a future where HIV affects women in increasing numbers.
In order to deliver innovation and fill in the remaining gaps in our understanding of HIV, greater representation in clinical trials is an essential priority moving forward.
Women and men are different, and it's time that research addressed it
The reality is that HIV and treatment can impact women and men differently for a host of physiological and societal reasons. On the physiological side of the equation, hormone levels may influence drug absorption and HIV treatments may interact with other medications taken by women such as birth control pills and hormone replacement therapy. Across the world, many women are also unfortunately challenged by issues of gender inequality that can limit their access to health services, impede their ability to obtain HIV treatment or prevention options, and prevent them from having the final say in their own healthcare decisions.
"ViiV Healthcare recognises the urgency here and is working to increase the awareness and focus on women in HIV research. In turn, this will help us as a company advance ground-breaking developments across different communities, as well as support important policy changes."
The bottom line? We have to do more
What was once a challenge I issued to my colleagues is now a team commitment –– to enrol at least 25% women in all of ViiV's clinical studies. Despite our best efforts, we haven't always been successful at reaching this goal, but we continue to make it a priority.
We also have a strong commitment to making sure other under-represented groups are part of our clinical trials. Just recently, we collaborated with the HIV Prevention Trials Network of the NIH to conduct a clinical trial for HIV prevention that included the largest proportions of Black men who have sex with men and transgender women ever enrolled in a comparative efficacy prevention trial. This achievement in recruitment required commitment at all levels of trial conduct from the study team, the sponsor, community partners and of course, study participants. The first step was to make the inclusion of under-represented groups a top priority. There's a companion study currently ongoing that is 100% women. These important milestones tell us that it is possible to enrol diverse and "hard to reach" populations if the commitment is strong.
The Centers for Disease Control report that of the nearly 38,000 new cases of HIV in the US in 2018, 19% were women, of which 58% were Black or African American. This trend is worse globally, where UNAIDS says women account for 48% of all new HIV diagnoses. These stats came up in conversations during the AIDS 2020 conference and colleagues reiterated that the need to increase inclusion of women in clinical trials is more important than ever. We know women want to be engaged; they tell us they want more options for HIV treatment and prevention and we've seen them stand in line to be part of clinical trials.
What's the bottom line? Yes, there are challenges in enrolling women in HIV clinical trials but we know they can be overcome. It's 2020. The time has come to stop making excuses and get it done. The health and lives of women around the world depend on it.
Follow Kimberly on her LinkedIn page here.
If you get any side effects, talk to your doctor, pharmacist or nurse. This includes any possible side effects not listed in the package leaflet. You can also report side effects directly via the Yellow Card Scheme at www.mhra.gov.uk/yellowcard or search for MHRA Yellowcard in the Google Play or Apple App store. By reporting side effects, you can help provide more information on the safety of this medicine.
If you are from outside the UK, you can report adverse events to GSK/ViiV by selecting your region and market, here.