VIRTUAL CONFERENCES: HOW IT STARTED VS. HOW IT'S GOING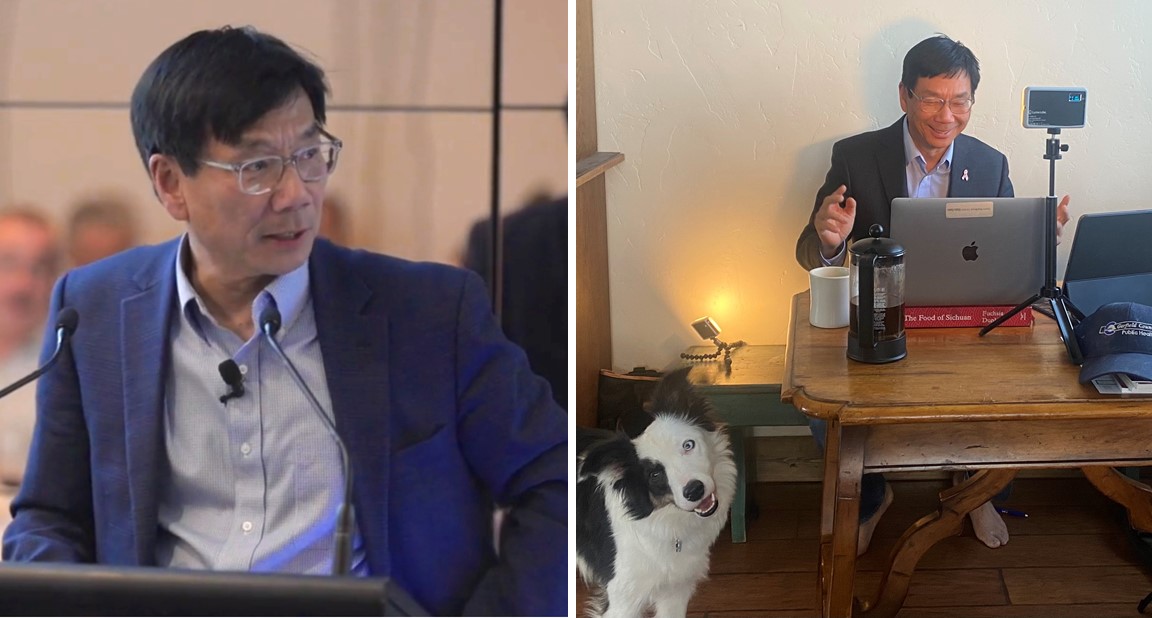 "I don't think conferences will ever be the same." This was my prediction two years ago, when I wrote about the future of medical meetings in a COVID-19 world. While I thought I had a sense of what the future would bring, I'm not sure I could have predicted that we'd still be taking daily calls from our kitchens, holding advisory board meetings from our living rooms, and attending medical conferences from our bedroom offices.
And while it may feel like not a lot has changed, the last two years have presented many opportunities to progress scientific research. Now that the medical congress season is underway, I want to reflect on what virtual conferences have been able to accomplish and how we can continue to build on scientific exchange in a virtual world.
How it's going
My most recent virtual conference experience was in mid-February at the annual Conference on Retroviruses and Opportunistic Infections (CROI). Plans for a hybrid meeting with some in-person attendees were dashed with the spread of Omicron. For the third year, this meeting was held completely virtually with everything from the plenary presentations to poster viewing held online. I live in Colorado, where the conference was supposed to have been held, so might have been a little more disappointed than others when the change to virtual was made.
Much like the rest of the world, healthcare providers are experiencing "Zoom fatigue." However, a recent poll of 900 Nature readers (including scientists, doctors, and researchers) showed that "74% of respondents believe scientific meetings should continue to be virtual or have a virtual component even after the pandemic ends."1
The good news is, just as we adapted to the "new" normal at work and home, the research community adapted to having conferences online. The technology is still not ideal, but we've had a chance to adopt new digital tools and techniques to interact. And most importantly, we've continued scientific information-sharing among medical professionals to disseminate life-saving research. To this day, even virtually attending conferences, I always take away a new piece of knowledge, a new perspective from a patient story, a new professional goal, or an idea to bring back to my larger team at ViiV Healthcare.
Not bad and getting better
While I do miss the opportunity for face-to-face engagement, the changes brought about with the introduction of virtual meetings haven't been all bad. And apparently my peers agree. Across disease areas and medical professions, fully virtual medical conferences have enabled record attendance with increased diversity in the geographic, socioeconomic, and career phase of attendees.
Though virtual, recent research shows that there has been an unprecedented level of interactions and exchange of scientific ideas. A study from a researcher at Johns Hopkins University Institute for Computational Medicine and Department of Biomedical Engineering found that some annual conferences have doubled, tripled, and even increased their attendance nearly tenfold.2
What next?
I still miss the conference experience from the before times, but I'm hopeful that scientific meetings will continue to rise to the virtual challenge and transform to address the needs of the attendees and larger scientific community.
Physicians, researchers, and other healthcare professionals in the HIV field have managed the difficult task of directly caring for those affected by two pandemics and continuing to progress research and scientific advancements for each. In this unique intersection of two pandemics, there are many lessons to be learned.
As virtual meetings offer greater flexibility to interact with the educational, clinical, scientific, and patient communities, the insights we continue to gather at conferences and other virtual gatherings will be at the centre of our mission of ensuring no one living with HIV is left behind.
References:
Remmel A. Scientists want virtual meetings to stay after the COVID pandemic. Nature. 2021; 591:185–186. doi: 10.1038/d41586-021-00513-1
Sarabipour S. Virtual conferences raise standards for accessibility and interactions. Elife. 2020;9:e62668. Published 2020 Nov 4. doi:10.7554/eLife.62668