UNDERSTANDING THE UNMET NEEDS OF PEOPLE LIVING WITH HIV
What is the Positive Perspectives Wave 2 study?
The Global Positive Perspectives Wave 2 Study is one of the largest, global, HIV patient-reported outcomes studies to date, involving 2,389 people living with HIV (PLHIV) aged 18-84 across 25 countries. Building on insights gained from the initial Positive Perspectives Wave 1 survey, results from Positive Perspectives 2 reveal the experiences of PLHIV, reflecting changes in HIV care and providing insights into aspects of quality of life that need to be addressed across several key areas including:
Concerns about taking multiple medications
PLHIV-healthcare provider (HCP) engagement
Undetectable = Untransmittable (U=U)
Treatment challenges and aspirations
HIV in specific groups
In alignment with the Denver Principles and to ensure involvement of PLHIV, an advisory committee made up of community leaders, HCPs and PLHIV helped guide the research. Listen to members of the Positive Perspectives advisory committee talk about the key findings in the videos below...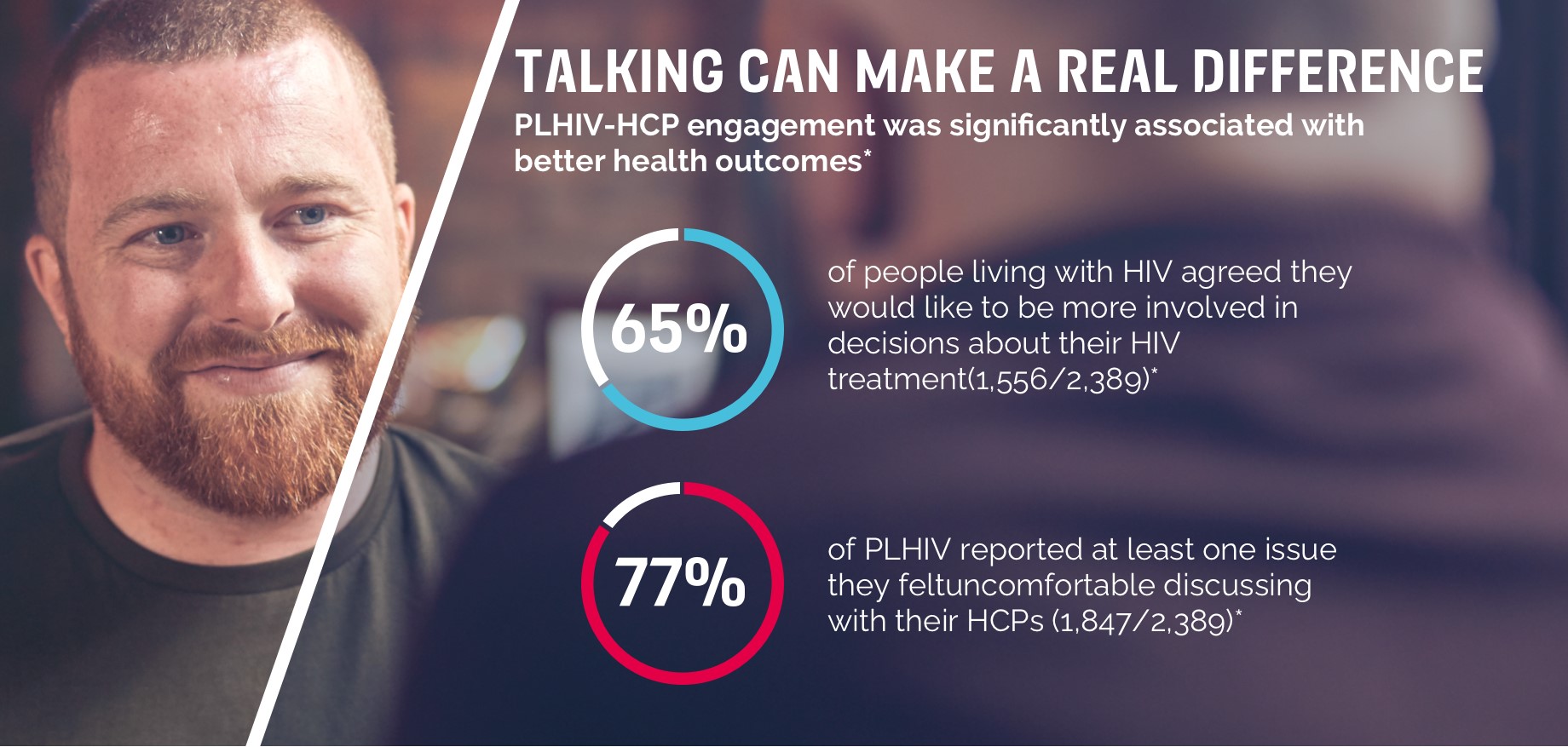 Brent Allan (Positive Perspectives Wave 2 Advisor, Senior Advisor Policy and Programs, International Council of AIDS Service Organisations, Co-founder of the Positive Leadership Development Institute Australia/New Zealand) discusses findings from Positive Perspectives 2 and talks about how we can ensure there is effective communication between PLHIV and HCPs.
Undetectable = Untransmittable (U=U)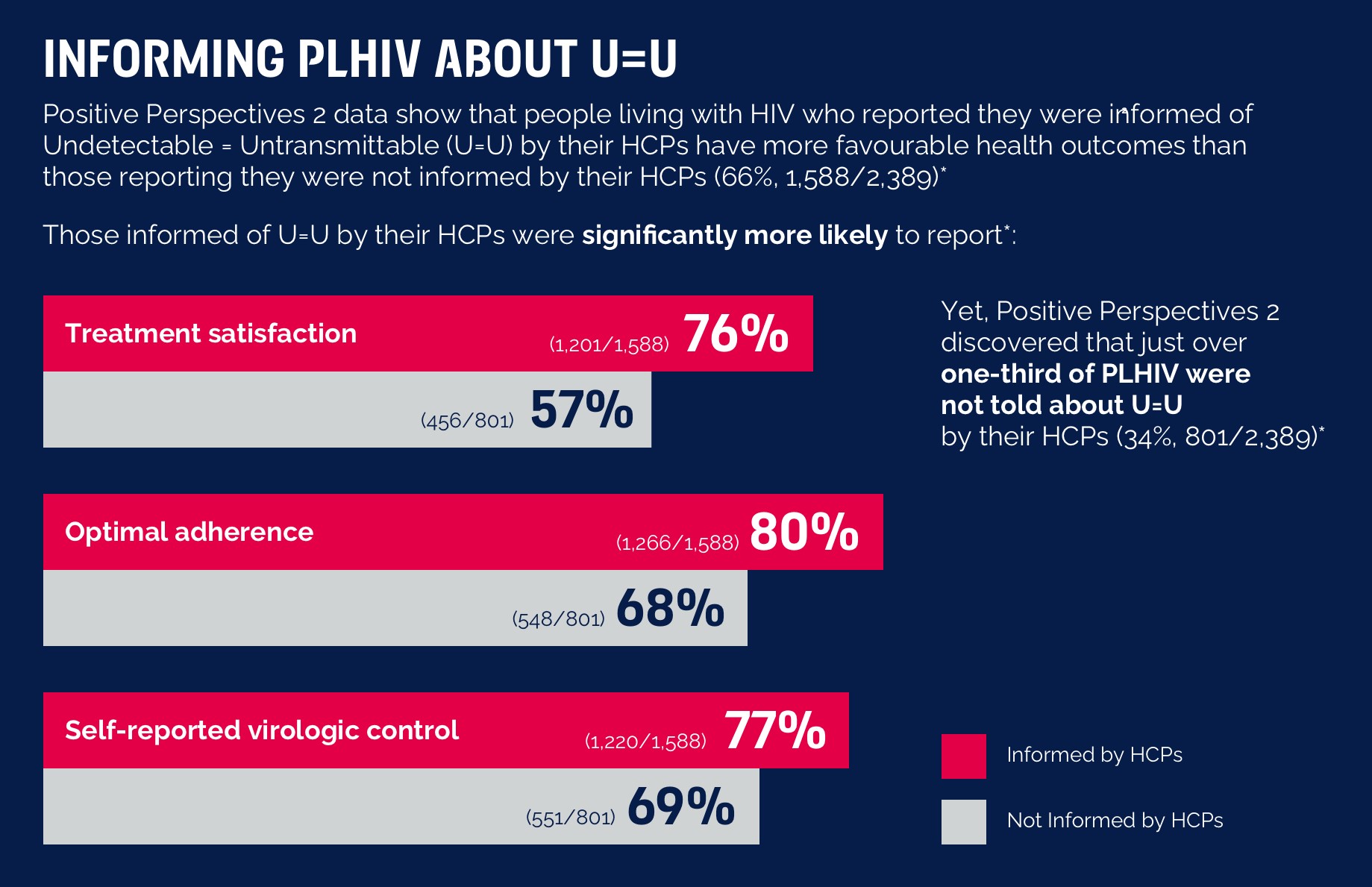 Bruce Richman (Positive Perspectives Wave 2 Advisor, Founding Executive Director Prevention Access Campaign, Founder of U=U) discusses the opportunity that exists for PLHIV and their HCPs to discuss U=U and help improve health outcomes.
Click here to read the Positive Perspectives 2 Policy Manifesto, with recommendations for addressing the challenges revealed by the study results
YOU MAY ALSO BE INTERESTED IN: