BENEFITS OF ENGAGEMENT BETWEEN HCPS AND PLHIV IN NORTH AMERICA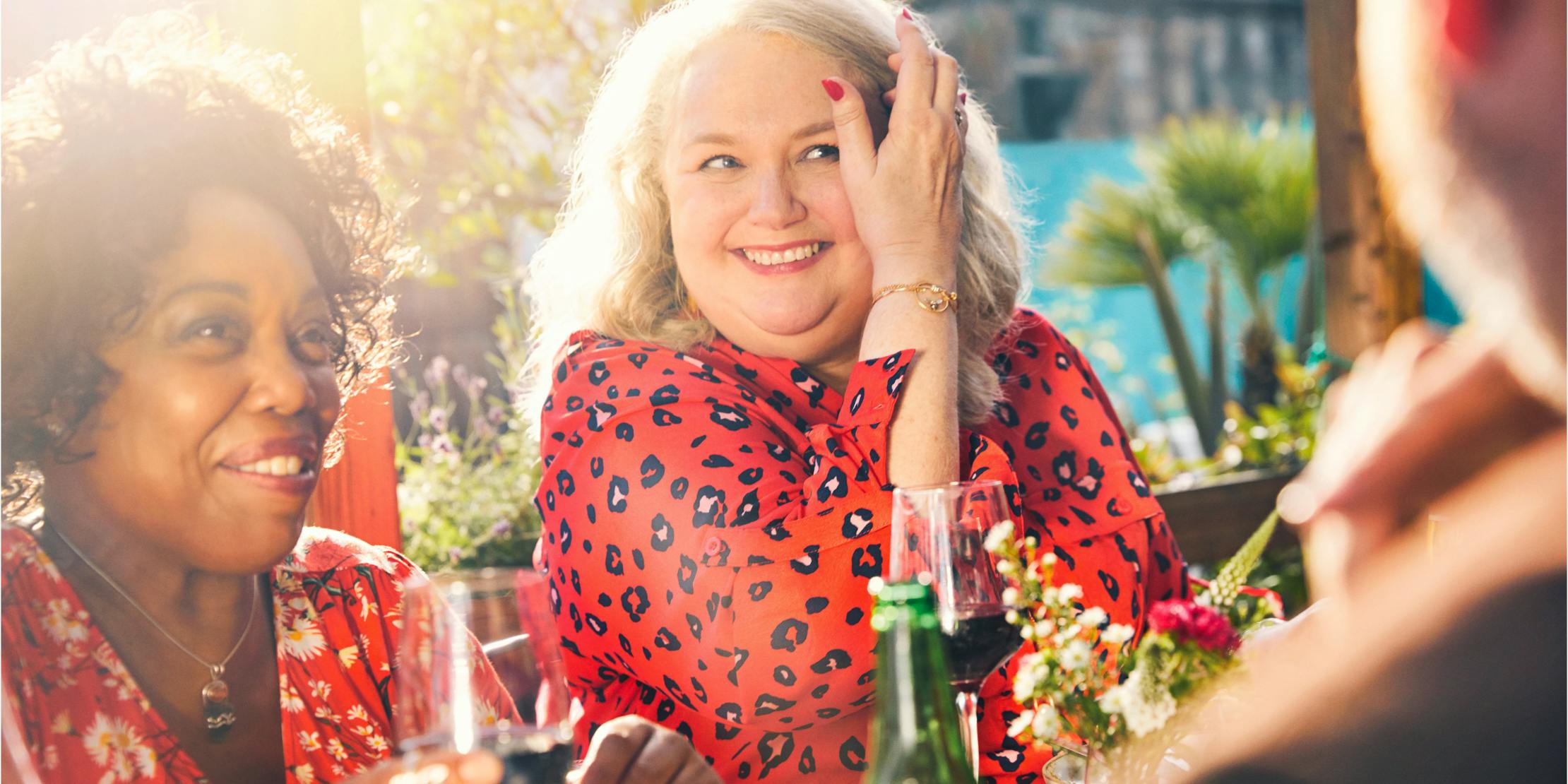 New data from the Positive Perspectives study revealed that people living with HIV (PLHIV) who reported high engagement with their healthcare providers (HCPs) also reported optimal overall health; while for others, considerable psychosocial and emotional antiretroviral treatment-related challenges remain.
Over 500 PLHIV from North America took part in the global Positive Perspectives study, the highest number from any region. Data shared from this group at IDWeekTM 2020 (virtual conference) explored levels of communication between PLHIV and their HCPs as a marker of successful care and provided further insights into some antiretroviral treatment-related challenges.
Reported optimal health and treatment satisfaction associated with reported high-level of communication with healthcare providers1
Amongst the USA and Canada cohort of PLHIV, the Positive Perspectives study results showed a close correlation between those reporting high engagement with HCPs, optimal health and treatment satisfaction.1 Compared to those reporting low engagement with their HCPs, those who reported high engagement were more likely to report:
Optimal overall health – 69% (n=124/181) with high engagement vs 34% (n=42/124) with low engagement1
Treatment satisfaction – 91% (n=164/181) with high engagement vs 40% (n=49/124) with low engagement1

Optimal mental health – 72% (n=130/181) with high engagement vs 24% (n=30/124) with low engagement1

Optimal sexual health – 53% (n=95/181) with high engagement vs 15% (n=19/124) with low engagement1

Optimal physical health – 65% (n=117/181) with high engagement vs 25% (n=31/124) with low engagement1

People living with HIV have a diverse set of needs and treatment approaches need to be tailored
Study results also demonstrated that some people living with HIV reported antiretroviral treatment-related physical, emotional and psychosocial challenges.2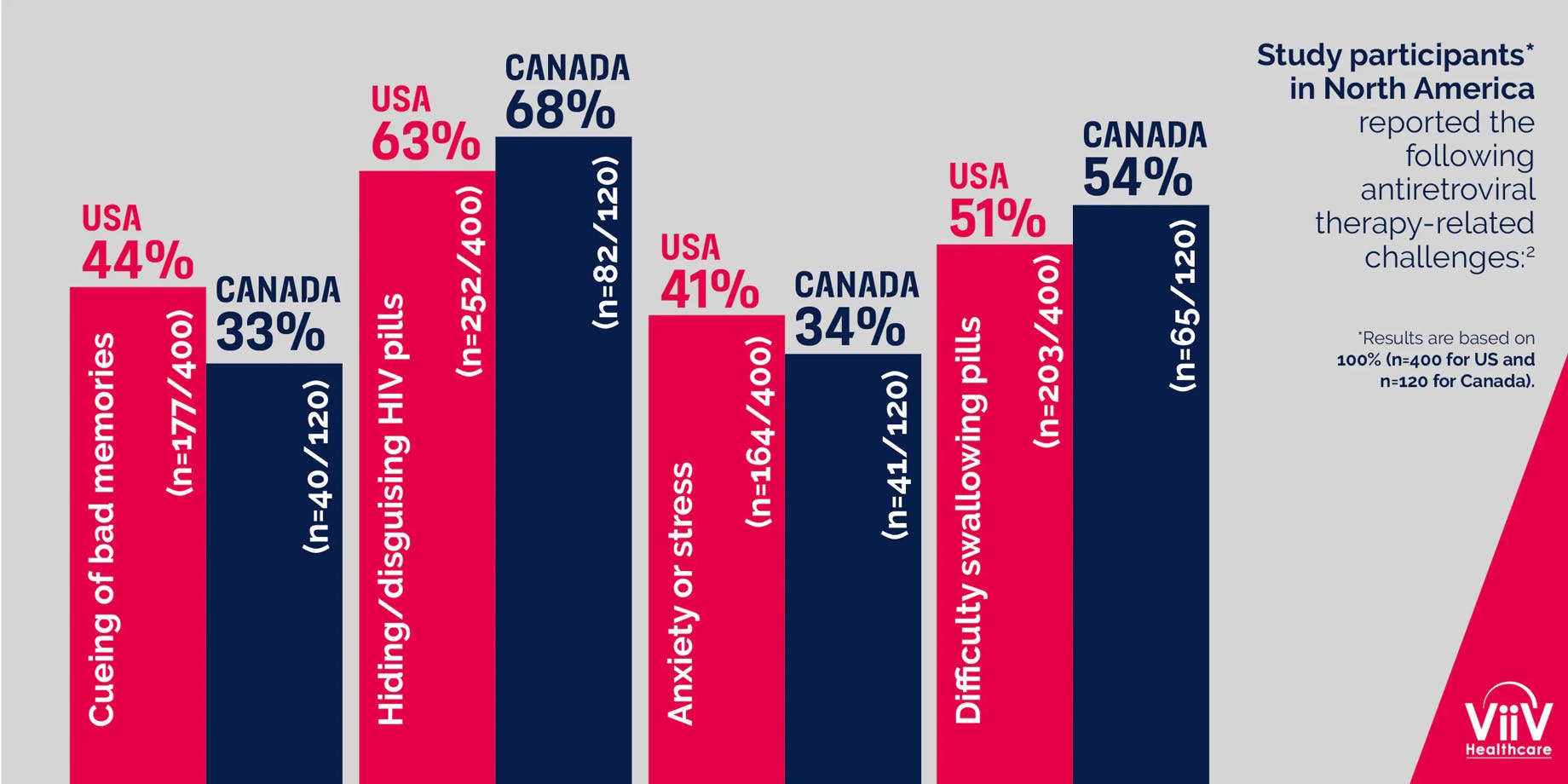 Positive Perspectives data showed that PLHIV who reported antiretroviral treatment-related challenges such as difficulty swallowing, side effects and emotional concerns such as fear of disclosure, adherence anxiety and the daily reminder of HIV, also reported poorer health outcomes. Factors such as inconvenient scheduling, food requirements, adverse effects and privacy concerns can impact adherence to oral treatment and may affect overall health outcomes.2
"Antiretroviral therapy has transformed HIV into a manageable condition, but we know that to achieve good health-related quality of live, we need to think beyond viral suppression. When people living with HIV experience physical and psychosocial treatment challenges – like difficulty swallowing, side effects and hiding medication because of privacy concerns – medicines may not be taken correctly, with potential effects on viral suppression and health outcomes. These Positive Perspectives results show that a tailored approach to treatment may improve overall health outcomes."
An increased flexibility of antiretroviral treatment delivery may help meet some PLHIV needs and improve aspects of quality of life relating to these reported challenges.2
The Positive Perspectives study is one of the largest, global, HIV patient-reported outcomes (PRO) studies to date, with 2,389 PLHIV participating from 25 countries. Building on the earlier knowledge and insights gained from the initial Positive Perspectives survey undertaken in 2017, this study aims to further identify and explore unmet needs of PLHIV with respect to HIV care, including the impact of the disease on their quality of life.
References
de los Rios P, Young B, Muchenje M, Van de Velde N, Okoli C. Haves vs. Have-Nots in Healthcare Communication: Examining the Paradox Where PLHIV Who Need Quality Discussions With Their Providers the Most, Access It the Least. Poster 1017 Presented at Infectious Diseases Week 2020 Congress, October 21 – 25 2020.
de los Rios P, Allan B, Okoli C, Young B, Castellanos E, Brough G, Eremin A, Corbelli GM, Muchenje M, Mc Britton M, Van de Velde N. Treatment-Related Physical, Emotional, and Psychosocial Challenges and Their Impact on Indicators of Quality Of Life. Poster 1045 Presented at Infectious Diseases Week 2020 Congress, October 21 – 25 2020.

YOU MAY ALSO BE INTERESTED IN:
If you get any side effects, talk to your doctor, pharmacist or nurse. This includes any possible side effects not listed in the package leaflet. You can also report side effects directly via the Yellow Card Scheme at www.mhra.gov.uk/yellowcard or search for MHRA Yellowcard in the Google Play or Apple App store. By reporting side effects, you can help provide more information on the safety of this medicine.
If you are from outside the UK, you can report adverse events to GSK/ViiV by selecting your region and market, here.