ADVANCING HIV SCIENCE THROUGH COLLABORATION
Explore how we work collaboratively to advance HIV research, and develop new treatment options for people living with HIV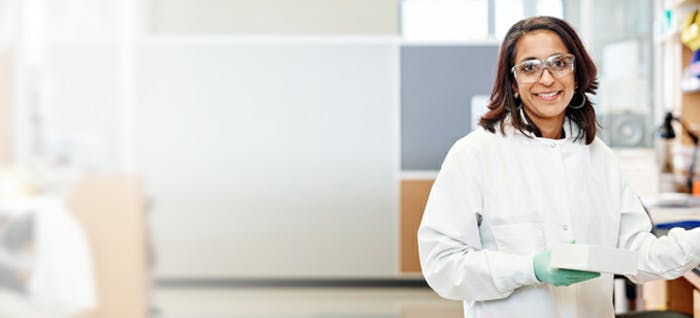 Explore how we work collaboratively to advance HIV research, and develop new treatment options for people living with HIV
In the early 1980s, scientists at Burroughs Wellcome made one of the most significant medical breakthroughs in the history of HIV medicine, discovering what would later become the first HIV treatment - AZT. More than thirty years on, the need for new medicines remains critically important for over 36 million people currently living with the condition.[i].
We are building on this scientific legacy by championing research efforts to develop new medicines, but we know that we can't do it alone. We celebrate this collaborative spirit and demonstrate how working in partnership can lead to greater progress, more quickly, to deliver treatments that address the HIV epidemic and the needs of people living with HIV (PLHIV) today.
What challenges remain in advancing HIV science?
Contrary to the popular belief that HIV is as good as cured, with treatments now allowing people to live long into old age, many important gaps do still exist:
As PLHIV grow older it is important that their medicines don't interfere with other conditions they are likely to develop, such as high blood pressure or diabetes.
Treatment regimens are a life-long commitment so new therapies are needed that limit potential long-term side effects and, where possible, are more convenient to take.
Many people also face the issue of drug resistance, whereby the HIV virus in their bodies becomes resilient to their current treatment. These patients urgently need new options in order to keep the virus at bay.
To find solutions to these remaining challenges, we have recently opened a dedicated HIV research facility located in Branford, Connecticut. Combining early-stage discovery and late-stage development research, our specialist scientists have been collaborating with academic and life-sciences communities to investigate compounds that could provide alternative treatment options for those PLHIV who have developed resistance to their existing medicines.
This latest research facility, and the teams working across the research spectrum, builds on a history of collaboration which has seen our scientists work alongside government, academic and commercial organisations to advance innovative new treatment and prevention options for patients.
This approach has led to:
More than 30 collaborative research studies currently being undertaken in more than 38,000 PLHIV worldwide.
A partnership with the Paediatric European Network for Treatment of AIDS (PENTA) Foundation to develop optimal treatment strategies for children living with HIV, as well as the development of a paediatric formulation of antiretroviral therapy thanks to a partnership with another pharmaceutical company.
A collaboration with the HIV Prevention Trials Network (HPTN) to investigate long-acting prevention options in groups most at-risk of HIV infection.
Fighting HIV Together
As a company founded on collaboration, we recognise the power of working together to defeat the remaining challenges posed by HIV and are proud to be part of such a diverse range of partnerships. One day we hope these will lead us to a cure, but until that that time we are focused on working alongside others in the HIV community who are equally as committed to addressing the remaining challenges for patients.
[i] UNAIDS. AIDSinfo: Number of people living with HIV. Available at: http://aidsinfo.unaids.org/. Last accessed: November 2017.