DRIVING CHANGE THROUGH IMPLEMENTATION SCIENCE
How we are working with the medical community to address variations and close the gap between evidence and practice in HIV care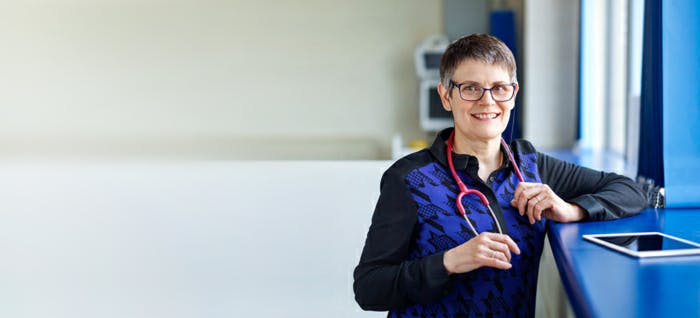 How we are working with the medical community to address variations and close the gap between evidence and practice in HIV care
Over the last 30 years, the global AIDS response has enabled people living with HIV (PLHIV) to manage their condition effectively to live longer, healthier lives. However, while viral suppression is now a widely achievable goal for many PLHIV, ensuring they remain suppressed and engaged in care for the long-term is a challenge which needs addressing.
This is largely due to variations in the implementation of evidence-based interventions across the HIV care continuum from one health system - and in many cases each individual centre – to another.
Thinking Beyond our Medicines
To address these variations in care, ViiV Healthcare has established the Measuring Implementation Science Strategies in HIV Outcomes Network (MISSION) - a team of professionals working across the HIV landscape who are focused on examining and addressing gaps in the HIV care continuum. To date, the Network includes members from international institutions, such as AIDSMAP, and renowned academic institutions and HIV centres including McGill University, Canada, King's College London, London School of Hygiene and Tropical Medicine, Chelsea and Westminster Hospital, London.
Utilising the growing field of Implementation Science in HIV, we are working in collaboration with the broader HIV community to close the implementation gaps between evidence, policy and practice.
Hear Dr Andrew Zolopa, Group Medical Director at ViiV Healthcare, discuss the company's role in the growing importance of Implementation Science in HIV

Implementation Science is fast becoming a recognised by the medical HIV community, as witnessed this year with the launch of a dedicated scientific track at the International AIDS Society (IAS) Conference where Prof Linda-Gail Bekker, IAS President, strongly emphasised the need and support for Implementation Science in HIV. She urged for more research to be carried out and submitted into leading journals, noting the increased support being extended to young investigators in the field. She praised the innovative approach of the Implementation Science Network and urged further action and momentum.
Looking forward to next year, our intention is to grow the network virtually with seminars and training, so we encourage anyone interested to sign-up on our dedicated Implementation Science site for alerts on events in the New Year. In addition, MISSION has been accepted as an official Pre-Congress Workshop for AIDS 2018.
Reflecting on our work in Implementation Science, Anna Lawson, Director, Global Strategic Projects, ViiV Healthcare said:
"Alongside our partners in the HIV community, ViiV Healthcare is working to identify solutions and understand how best to implement evidence-based interventions that have the potential to deliver tangible improvements across the care continuum.
Knowing where and how to deliver these interventions is vital to providing a consistent standard of care and improving QoL for PLHIV, helping them to maintain engaged in care and accelerate our journey towards achieving the UNAIDS 90-90-90 targets."
Hear Anna Lawson, Director, Global Strategic Projects, ViiV Healthcare discuss how Implementation Science contributes to HIV research at ViiV Healthcare MISSION meeting at EACS 2017
We have started on an exciting journey by advancing and contributing to the evidence base of Implementation Science in HIV, and hope that our work in this field will help to improve standards of care and, ultimately, the lives of PLHIV.