CELEBRATING THE 25TH YEAR OF COMMUNITY PARTNERSHIPS AND COLLABORATIONS THROUGH POSITIVE ACTION
A review of Positive Action's efforts in 2017 to support underserved communities affected by HIV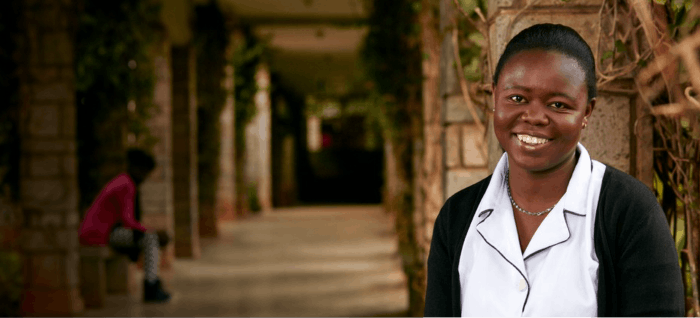 A review of Positive Action's efforts in 2017 to support underserved communities affected by HIV

Through Positive Action, first launched 25 years ago, ViiV Healthcare continues to support community-focused organisations that produce tangible results for those who are most severely impacted by HIV. Among these vulnerable communities are men who have sex with men (MSM), transgender people, young people and adolescents, women and girls, and children.[i]
Positive Action supports inteventions to reduce the impact of HIV these populations through its established programmes: Positive Action for MSM & Transgender People, Positive Action for Adolescents, Positive Action for Girls & Women, the Positive Action for Children Fund and Positive Action Challenges. These programmes support communities in areas of the world most affected by HIV: Africa, South East Asia, Eastern Europe and Latin America.
2017 has been a successful year for Positive Action: here's a look back on some of the work we've been involved in – and what our partners had to say about it.
We supported Pride around the world through our Positive Action for MSM and Transgender People
In September, we showed our support for one the biggest global events celebrating diversity – Pride. Read about our support for Pride around the world and advocacy for the LGBT community.

"Pride in Jamaica is all about possibilities. It is a rainbow revolution that allows LGBT people and allies to come together as a community.
It is a movement – courageously working to ensure all are fully included and celebrated."
Jaevion Nelson, from J-FLAG, a Positive Action partner in Jamaica
Positive Action for MSM and Transgender People supports community-led initiatives that address HIV and AIDS, promote sexual health and wellbeing and advance social and economic justice for MSM and transgender people affected by HIV and AIDS. In August, 25 grants, from countries as diverse as Zimbabwe, Jamaica, Turkey and Nepal, were awarded by our Community Review Board.

MTV Shuga, an award-winning TV drama and media campaign helping to reduce the impact of HIV and AIDS among young people across Africa, was a recent grantee of Positive Action for MSM & Transgender People. Positive Action supported the inclusion of Reggie, one of the show's characters who realises he is gay.
Hear Given Stuurman discuss the importance of playing Reggie in MTV Shuga

We continued to address unmet needs through our collaborative problem-solving platform, Positive Action Challenges
Positive Action Challenges (PAC) is an innovation platform with a simple objective: to focus a global community of problem solvers on the enduring gaps, unmet needs and bottlenecks preventing the end of the global HIV/AIDS epidemic.
In October, PAC partnered with AFRICAID to announce the call for proposals for the Zvandiri Challenge, a new challenge that is seeking innovative digital solutions to help adolescents living with HIV through community-level outreach programmes. The Zvandiri Challenge is currently open for proposals and offers a prize of $25,000 and an immersion experience for winners.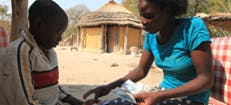 Read about our ongoing evaluation of the AFRICAID Zvandiri ('As I am') programme, a collaborative project we support alongside the Centre for Sexual Health and HIV/AIDS research Zimbabwe, Zimbabwe's Ministry of Health and Child Care and the London School of Hygiene and Tropical Medicine, among a number of other partners.

In partnership with the International AIDS Society (IAS), we also announced winners of the Zero Stigma, Discrimination & Violence to Zero HIV Positive Action Challenge, which aimed to tackle stigma and discrimination faced by key populations in healthcare settings. Lighthouse Social Enterprise and G-link were awarded for their innovation on stage at the IAS' annual conference in Paris in July by CEO of ViiV Healthcare, Deborah Waterhouse, and Executive Director of IAS, Owen Ryan.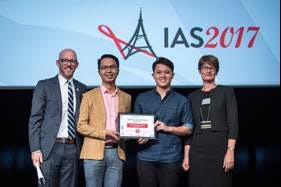 Here's a brief history of the Positive Action Challenges

We launched two new Positive Action initiatives in the US

Positive Action for Youth was launched in 2017. This two-year, $1 million grant commitment supports mentorship programmes for youth aged 13 to 24 living with HIV as they enter and begin to navigate adult care. In August, we proudly awarded $500,000 in grants to six organisations serving youth across the country.
Click here to learn more about how mentorship builds skills for young people living with HIV
Positive Action for Women also launched in 2017, focused on the unique needs of women of colour – a group disproportionately impacted by HIV. We commissioned an ethnographic research studyto learn more about the experiences of black women and their networks and awarded $500,000 in grants to six organisations that break down isolation and stigma and link black women with HIV to networks of care.
Read more about our ethnographic research here.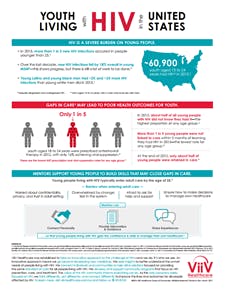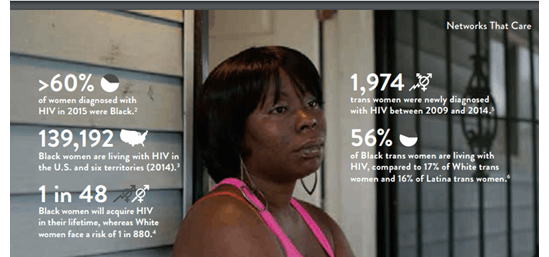 Building on another impactful year of Positive Action
Our approach to fighting HIV must be aligned with the high-level coordinated strategies deployed by the global HIV response, but it also needs to be localised, specific and relevant to all individual PLHIV. That's why we see huge value in fighting HIV through grassroots organisations and community-focused groups. Our Positive Action partners have their ear to the ground; they're making direct and meaningful impact in their communities. These are partnerships that really count.
You can find out more about all the projects we support globally on our Community Partnerships pages.
[i] AVERT. Key affected populations, HIV and AIDS. Available at: https://www.avert.org/professionals/hiv-social-issues/key-affected-populations. Last accessed November, 2017.