POSITIVE ACTION FOR GIRLS AND WOMEN
Helping to tackle the harmful cultural norms that both limit the aspirations of girls and women, and increase their vulnerability to HIV.
The current Positive Action programmes and associated grants (Positive Action for Adolescents, Positive Action for Adolescent Girls and Young Women, Positive Action Challenges, Positive Action Europe and Positive Action for MSM and Transgender) are coming to an end.
We will be launching a new Positive Action strategy, including grants and partnerships at ICASA in December 2019.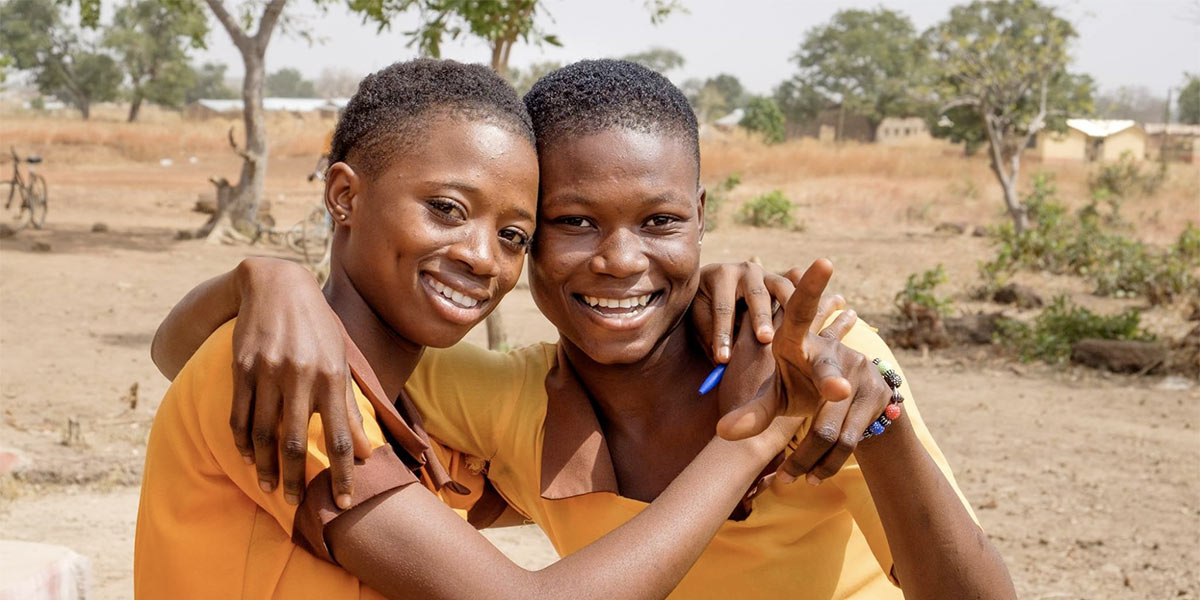 The Positive Action for Girls and Women programme funds community-based organisations working to reduce girls' vulnerability to HIV. Our focus is on tackling social and structural barriers to ensure that girls are empowered in their communities and are informed to make decisions that keep them healthy and safe.
Our community-based initiatives worldwide aim to tackle the following areas:
Sexual Violence: working to end sexual and gender-based violence towards adolescent girls and young women
Harmful Norms and Practices: tackling FGM and harmful initiation ceremonies, and changing attitudes around harmful norms that negatively impact girls
Child Marriage: ending child marriage in communities globally, and challenging attitudes towards early and forced marriage
Sexual and Reproductive Health and Rights for Vulnerable Girls: focusing on girls living with HIV, internally displaced populations, orphans, sex workers and teenage mothers
We strive to support organisations and projects that align to our key principles:

Girl-centric: We support projects that are working with girls and women aged 10 to 24 years. Organisations should aim to design projects in partnership with girls and women, thinking holistically about their needs and using integrated approaches to tackling problems. Activities should be designed with input from girls and women to ensure they are effective.
Gender equality: We look to support organisations that truly believe in gender equality
Advocating for girls: Organisations should be advocating for the rights and opportunities of girls in their community
Safeguarding and protection: All organisations who are funded by us and are working directly with young girls must have clear, actionable approaches to safeguarding and protection of girls.
Rights-based approaches: Organisations should implement activities with the view that girls have a right to make decisions and choices about their own lives
Community engagement: To ensure effective and sustainable change for girls and women, it is essential to engage a range of stakeholders throughout the project, including men, boys, traditional elders, teachers and parents
Positive Action for Girls and Women accepts grant applications all year round, and applications are reviewed by our external Board members three times a year.
We only accept applications which are submitted via our online Positive Action online community. If you are interested in applying for funding, please read our guidance notes and register online here.
On the PA online community, you can also find more information on how to submit your application, keep up to date with Board review timelines, and connect with our current grantees on Chatter.
Grant Call for Proposals
After a successful five years of The Positive Action for Girls and Women Fund we are ending our call for proposals on the 6 th September 2019. Positive Action will re-launch with its new 2020-2030 strategy in December 2019.
For more information about the call, access to guidance documents and to submit your application, head to the Positive Action Online Community via the following link: www.positiveaction.force.com/pacf/login.
For any other questions you can also contact us on positiveactionforgirls@viivhealthcare.com