POSITIVE ACTION FOR CHILDREN FUND
Working with our partners to support prevention of mother-to-child transmission (PMTCT) of HIV around the globe.
The current Positive Action programmes and associated grants (Positive Action for Adolescents, Positive Action for Adolescent Girls and Young Women, Positive Action Challenges, Positive Action Europe and Positive Action for MSM and Transgender) are coming to an end.
We will be launching a new Positive Action strategy, including grants and partnerships at ICASA in December 2019.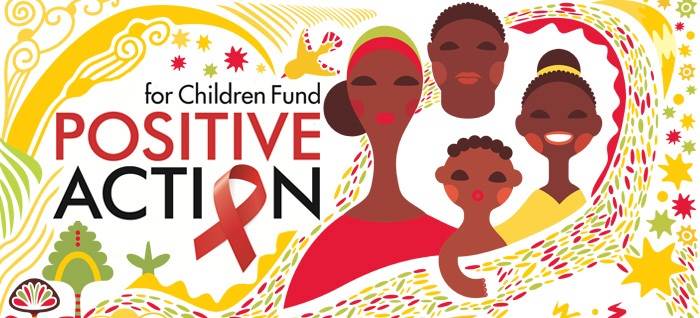 Over the past decade ViiV Healthcare has committed £50 million to the Positive Action for Children Fund (PACF) and supported organisations working to end mother-to-child transmission of HIV by empowering mothers and children across the globe. Over those ten years, the PACF has supported over 400 projects across four continents in over 30 countries.
The PACF aligns to the 'Start Free, Stay Free, AIDS Free', super-fast-track framework for ending AIDS in children, adolescents and young women by 2020. Within this framework, PACF prioritises 'Start Free' with the aim of reducing the number of newly-infected children and sustaining lifelong HIV treatment for pregnant mothers. The Fund also aims to alleviate the impact of HIV and AIDS on women and children's health by supporting interventions that engage affected communities, developing their capacity to participate and lead.
In September, the PACF will be closing its final call for proposals, as Positive Action looks forward to its move into a new 2020-2030 strategy. Please keep posted for more information on our new strategy in the coming months.

Grant Call for Proposals
After a successful ten years of The Positive Action Children Fund, we are ending our call for proposals on the 6thSeptember 2019. Positive Action will re-launch with its new 2020-2030 strategy in December 2019.
For more information about the call, access to guidance documents and to submit your application, head to the Positive Action Online Community via the following link: www.positiveaction.force.com/pacf/login.
The Positive Action for Children's Fund has had a global reach over the last 10 years. See below the countries we have supported projects in since 2009.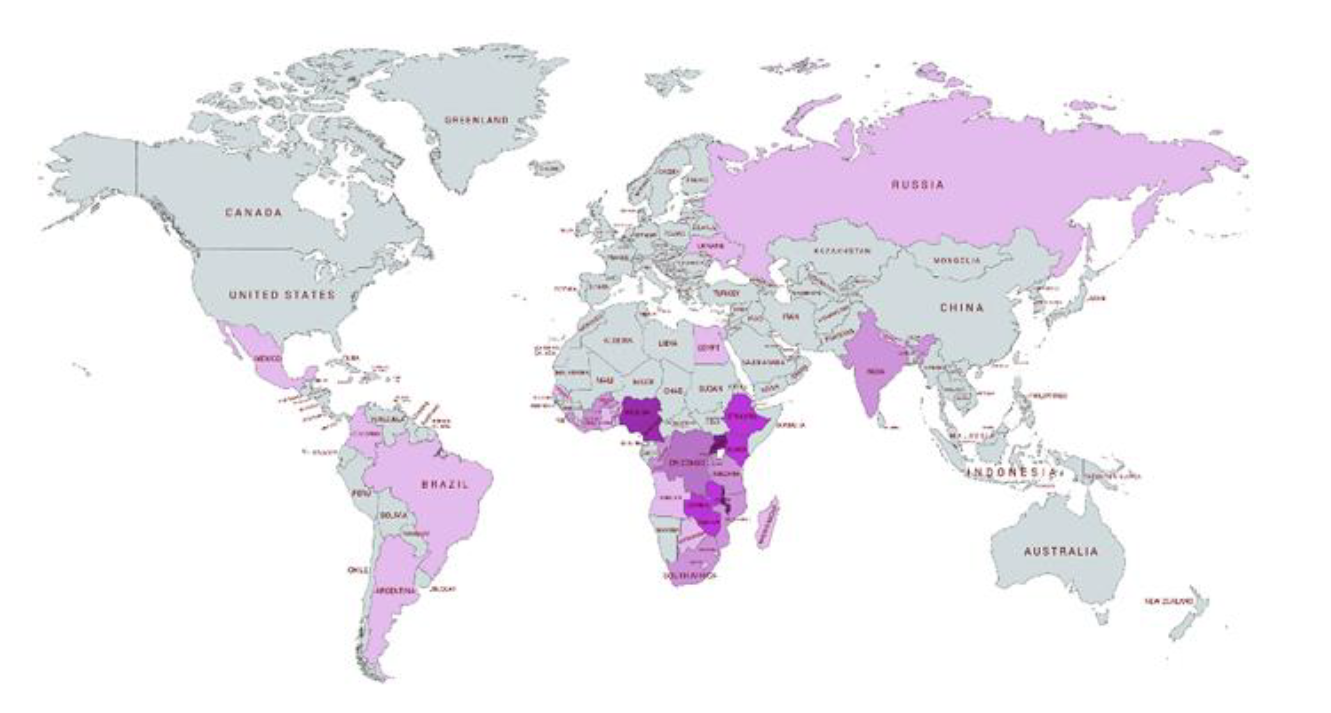 Positive Action will be updating its online platform for the launch of the new 2020-2030 strategy.
For the remainder of 2019 please head to the current PACF Online Community to submit proposals! (link www.positiveaction.force.com/pacf/login.)

The Positive Action for Children Fund (PACF) in association with MTV/Staying Alive Foundation, the International AIDS Society and Keep A Child Alive invited NGOs and community groups worldwide working on PMTCT/eMTCT to take part in our film competition – Every Footstep Counts.
Through Every Footstep Counts, We want to showcase the brilliant work taking place in communitites around the world aiming to eliminate mother-to-child transmission and paediatric HIV. The prize money of $10,000 is intended to help continue the great work that is being showcased, so put your best foot forward and show us what you do for your communities.
Over the previous years we have received nearly 100 entries in total. All entries are first put to a public vote, after which, the top 6 are shortlisted and presented to our independent judging panel. The judges then select two winners, who will be announced during the International AIDS Conference in Amsterdam in July 2018.
Winners are awarded an unrestricted grant of $10,000 and are invited to attend the International AIDS Conference, both getting the chance to showcase their work and be recognised for their achievements on an international platform.
Find out more and get involved at everyfootstepcounts.com.
2016 Competition
ViiV Healthcare is excited to announce the winners of this year's Every Footstep Counts competition. We were once again overwhelmed by the videos submitted, receiving 45 videos and over 100,000 public votes. Our expert judging panel selected their winning videos, from which two joint first place and two joint second place winners were selected:
In joint second place…
Pro-Life Advancement and Education Partners (PLAEP) – Esther, A Beacon of Hope!: The PLAEP film follows the story of a woman named Esther, who is living with HIV and felt very alone in her diagnosis, until she was put in touch with a Grassroots Building Our Wealth group (GROW) of other HIV positive women who help support each other, and save and borrow money from one another to improve their economic status.
World Vision Uganda – TTC Contribution in the Elimination of Mother to Child Transmission of HIV/AIDS: World Vision Uganda's film follows Charity - who is affected by HIV in the Kitgum district in Uganda. Her story highlights the importance of maternal health during pregnancy to prevent mother-to-child transmission of HIV, as well as the significance of involving family members and friends in any counselling or educational sessions to extend the messages further and ultimately prevent future HIV infections.
In joint first place…
India Health Action Trust (IHAT) – A Tale To Tell: IHATS' winning video looks at HIV diagnosis from the eyes of a mother called Bawna, and showcases how women like her, living with HIV in India, can be supported when they feel disheartened. This emotive and powerful video shows the power of educating mothers diagnosed with HIV to avoid mother-to-child transmission, better understand their diagnosis and the importance of eating nutritiously and interacting with other women living with HIV – all things that help mothers living with HIV feel more positive about their futures.
Public Health Research Institute of India (PHRII) – Change Makers: PHRII's winning video follows the on-the-ground work they carry out in rural villages in India to treat and prevent HIV, sexually transmitted infections (STI) and reproductive tract infections (RTI) and the positive impact it is having. With women making up almost half of the 2.5 million people living with HIV/AIDS in India[i], PHRII set up remote clinics to ensure that women affected by HIV/AIDS are regularly receiving the treatment and counselling they require to allow them to lead healthy lives.
You can view a summary video of all entries received, including the winning submissions, on our 2016 Every Footstep Counts Playlist!
We would like to thank everyone who entered the Every Footstep Counts competition and shared their story. It is through your creative storytelling that the importance of grassroots programming in supporting communities can be showcased, in turn demonstrating the essential role of the community in the response to the HIV epidemic across the globe.
2014 Competition
In 2014, we were overwhelmed by the interest the first ever Every Footstep Counts received. 45 innovative videos were submitted and over 24,000 votes were cast, from which two winners were selected by our expert judging panel:
Help Lesotho: focused on delivering education, leadership development and support programs with an emphasis on HIV/AIDS
The Public Health Research Institute of India: focused on promoting and empowering women in their right to voluntary, comprehensive and culturally sensitive services for family planning, reproductive health and HIV
You can view a summary video of all entries received, including the winning submissions, on our 2014 Every Footstep Counts Playlist!
FAQs and Terms & Conditions: For more information on the Every Footstep Counts competition, please refer to the Every Footstep Counts Website.