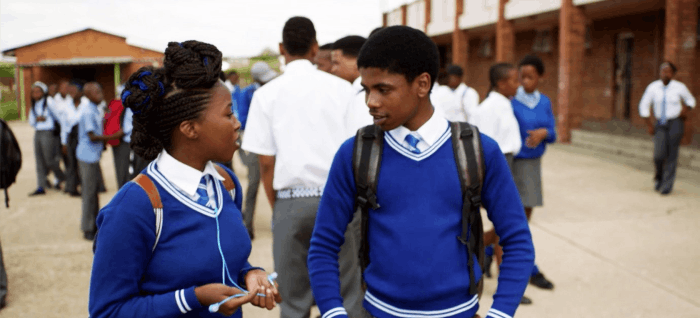 MTV Shuga is an award winning TV drama, backed by a radio series, digital and social media platforms and graphic novels. It is the flagship media campaign of the MTV Staying Alive Foundation (SAF), an international content-producing organisation that is dedicated to stopping the spread and implications of HIV/AIDS amongst young people.
Whilst South Africa's post-apartheid constitution was the first in the world to outlaw discrimination based on sexual orientation and one of the first countries in the world to legalise same-sex marriage, the LGBT population continue to endure significant stigma, discrimination and violence. This in turn impacts the ability of MSM to seek out and engage with culturally-competent healthcare services. Young people across Africa endure a number of issues; specifically, young men who have sex with men (MSM) can be affected by HIV, stigma and discrimination and homophobic violence. MTV Shuga aims to be an effective part of the solution across Africa by embedding imperative sex and relationship lessons as part of youth-oriented entertainment – so-called 'edutainment'.

For its fifth season, MTV Shuga headed to South Africa. The Positive Action MSM & Transgender Programme supported the inclusion of 'Reggie', one of the show's characters who realises he is gay, as well as a follow-up programme of community outreach. The storyline around this character also addresses some of the issues young gay men may encounter today, including disclosure and acceptance of his sexual preference and dealing with stigma and discrimination.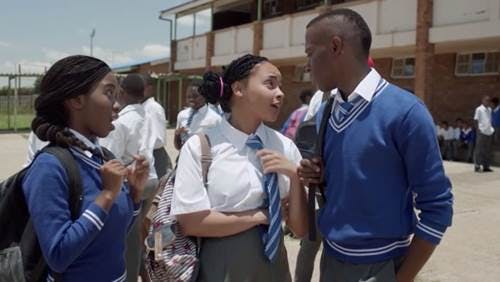 As a 360 mass-media campaign, MTV Shuga is constantly engaging with young audiences and evolving in order to sustain the project's resonance with key populations. Ultimately, the campaign aims to inform and educate young audiences in a non-didactic manner. Rather than preaching to young people, the programme seeks to stimulate positive behavioural and attitudinal changes by exposing audiences to the realities that many people encounter. Accordingly, the campaign consists of the following pillars:
Research
In order to ensure that content (TV show, graphic novel and radio series) accurately reflects the experience of the intended audience, MTV Shuga holds focus groups to establish the issues that adolescents face. Conducting research into the opinions and experiences of the chosen demographic, the team is able to produce hard-hitting, real life content that resonates deeply with young audiences, and allows them to identify with at least one of the many storylines that develop throughout the show. In addition, draft scripts for upcoming campaigns are shared with the focus groups and discussed. The feedback from those focus group discussions is then used to refine the final versions of the scripts.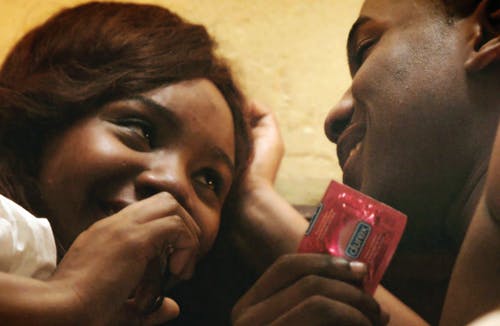 Peer Education
In all series of MTV Shuga, characters make decisions that affect their lives and others. Some of the characters are truly likeable, others act in a way that we may not understand or agree with. Each of the characters represents a story designed to enable viewers to try to understand and learn from.
This peer educators' guide for MTV Shuga series 3, represents a new approach to HIV prevention and education. Read it, download it and share it with your circle of friends.
Download the guide here or read it below.
Emmanuel Ikubese surprises peer educators
Partnerships, Funding & Scaling Up
Working closely with local and international non-governmental organisations (NGOs), as well as government departments, MTV Shuga is able to deliver the right information and help to those who need it most. These partnerships enhance the efficacy of the work, as the program develops campaigns to address the specific needs of these demographics.
Establishing a broad partnership base, with a particular focus on those working in areas of need regarding population groups and localities, ensures program sustainability and a deepening outreach of messaging.
Importantly, the programme is fundamentally committed to investing in the communities in which they operate, whether through championing local talent or collaborating with local stakeholders, the work is specifically tailored to its local environment and incorporates the concerns, opinions and views of all relevant persons.
Production
At the very core of MTV Shuga is the production of quality entertainment, infused with strong social, sexual health and educational principles. Producing a TV show, radio series, graphic novels, digital content and peer education guides is an essential component of the work.
Digital & Social Media Engagement
The deep bond created with the audience is sustained through constant online engagement. By using various social media platforms, as well as a dedicated website, viewers are able to interact with the campaign and also with each other in order to discuss the key themes of the show, helping them feel personally invested in the campaign.
As of now, MTV Shuga has a social media reach of 118 million people.
Monitoring & Evaluation
MTV Shuga has been proven to impact the lives of young people in a positive way. By constantly monitoring projects and evaluating their efficacy, MTV Shuga is able to refine its approach so that each campaign is more successful than the last.
Whilst MTV Shuga may be a fictional drama series, it is based on real issues that affect real people every day. Putting such content out to millions of viewers across the world has been proven to have a positive effect on both attitudes and behaviour, when it comes to sexual and reproductive health.
Over the previous four iterations of MTV Shuga, a succession of evaluations have confirmed a tangible impact on adolescents' behaviours and attitudes.
Johns Hopkins University, the Population Council, the World Bank (DIME) and the University of Western Cape are some examples of the organisations that have noted MTV Shuga's palpable impact on young people's lives.
In particular, an evaluation carried out by the World Bank established the following findings:
MTV Shuga substantially increased HIV testing: Individuals who watched the show were 35% more likely to report getting tested than those who had not.
The actual number of people who went for a test 6 months after watching MTV Shuga was nearly twice as high as those in the control group.
A 58% reduction of chlamydia infection rates was seen among females who had watched MTV Shuga from the study.
MTV Shuga improved knowledge, attitudes & behaviours related to HIV transmission and testing.
Viewers were less likely to have concurrent sexual partners, and more aware to engage in safer sex with primary and non-primary sexual partners.
Viewers liked the TV drama and had good recall of its main messages after 6 months.
"I've always wanted to know my status but I was too scared to find out because of the fear and the stigma that is still attached to HIV...however, watching [MTV] Shuga gave me the courage to do so... It's not just a soap opera, it's educational and it has the potential to save lives".
-MTV Shuga Viewer
In partnership with MTV Shuga

Supported by Positive Action MSM&T