WE'RE ALLIES: THE POWER OF PARTNERSHIP
In partnership with IAS, we demonstrate our ongoing commitment to scientific research and clinical development to address some of the ongoing challenges of the HIV epidemic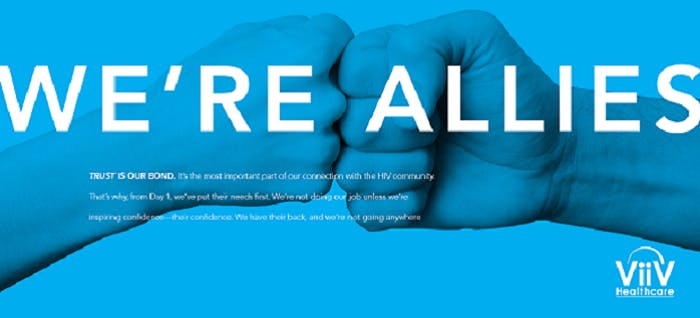 The congress in Paris this week gives us an opportunity to highlight our long-standing partnership with IAS which showcase our contribution to changing the future of the epidemic through supporting the delivering of practical solutions towards better care for those affected by HIV.
Announcing the winners of the Positive Action Challenges Award for "Tackling Stigma and Discrimination in Healthcare Settings"

One of the key themes of this year's conference is finding practical solutions to address key barriers and challenges in fighting HIV; it therefore felt fitting that we are able to announce the winners of our recent Positive Action Challenge for "Tackling Stigma and Discrimination in Healthcare Settings". Our CEO Deborah Waterhouse presented the winners with their awards during the opening plenary session at the conference on 25July.

The winning projects, both hailing from Vietnam, focused on creating a healthy and equal MSM and LGBT community through comprehensive healthcare services for the community. These were:

Lighthouse Social Enterprise, an organisation based in Hanoi that has been working towards improving the health of the MSM and LGBT community through HIV/STI education and advocacy on behalf of the community.

G-Link, an organisation in Ho Chi Minh City which provides education and community service programmes to more than 3,000 members among the local MSM and LGBT community.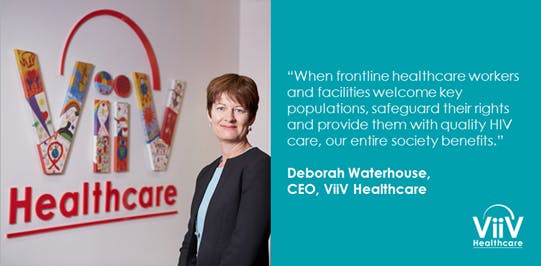 IAS 2017 highlights innovative approaches to overcome stigma and discrimination against key populations

Grants and Fellowship
ViiV Healthcare is extremely proud to have been the founding sponsor of the Collaborative Initiative for Paediatric HIV Education and Research (CIPHER) Grant Programme, since its inception in 2012, helping to support innovative projects that address priority research gaps in paediatric HIV. Paediatric HIV is one of our key commitment and we are delighted to be able to continue our support for CIPHER and the IAS, to fund research prominent treatment and prevention gaps among children.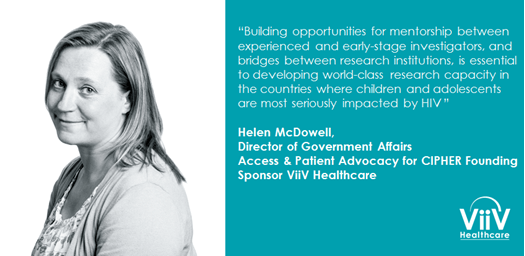 CIPHER grants and fellowships encourage innovative responses to paediatric and adolescent HIV

From 2017, we are also proud to supporting the new Mark Weinberg Fellowships in Expert HIV Care – Improving Patient-Centred Care in Sub-Saharan Africa programme focused on improving patient-centered care in Sub-Saharan Africa. As part of our support for the 'Expert HIV Care' programme, ViiV Healthcare will provide a medical grant to fund research into effective and practical patient-centered approaches
Follow @ViiVHC on Twitter for live updates from IAS in Paris throughout the week.