ViiV HEALTHCARE HOST THE INAUGURAL IMPLEMENTATION SCIENCE NETWORK MEETING IN PARIS
Bridging the gap between research, policy and practice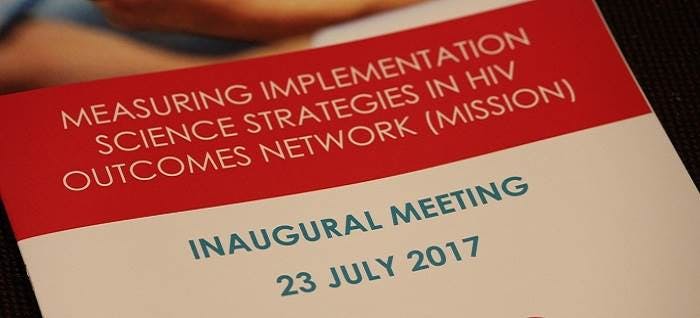 ViiV Healthcare recently hosted the inaugural Implementation Science Network Meeting which took place at the International AIDS Society (IAS) Conference in Paris in July.
Implementation Science1 (IS) is a long-standing science in many therapeutic areas which addresses key barriers and challenges, and is concerned with adapting evidence-informed interventions to real-world contexts. It bridges the gap between research, policy and practice, a relatively new concept in HIV.
In our efforts to help meet the UNAIDS 90-90-90 goals, ViiV Healthcare's range of initiatives aim to address gaps in the patient care pathway with the goal to ensure people living with HIV (PLHIV) all over the world are optimally diagnosed, retained and fully engaged in care.
The Lancet definition of Implementation Science
Implementation Science is a multidisciplinary speciality that seeks generalisable knowledge about the behaviour of stakeholders, organisations, communities, and individuals in order to understand the scale of, reasons for, and strategies to close the gap between evidence and routine practice for health in real-world contexts.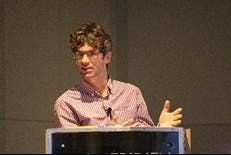 The Network seeks to further facilitate the creation of a thriving IS community, committed to tackling gaps in the care continuum in a robust and scientific way, while continuing to drive action, increase awareness and create a sense of urgency around the topic. This meeting brought together 45 of those most interested in IS from around the world.

Dr James Hargreaves of the Centre for Evaluation at London School of Hygiene and Tropical Medicine, delivered a talk on the importance of IS in HIV. 'There's a very obvious need for an IS agenda, and I think IS studies are defined not by a method but by the types of questions they ask, which is about the impact of delivery mechanisms in real life settings, not about the efficacy of technologies. We can and should use rigorous scientific methods in IS that includes randomised trials whenever it is feasible. In IS we have to adapt the ways that we do research and in particular we have to be pragmatic and we have to conduct process evaluations if we are going to learn as much as we need to.'
ViiV Healthcare and Implementation Science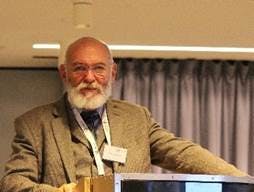 ViiV Healthcare have put our commitment into action beyond this gathering of experts. Dr Eric Le Fevre, Medical Director, ViiV Healthcare, presented the findings of our literature review of IS and HIV, which showed limited matches to the Lancet definition. His was a call to action that there is a lot of great work being done, however the impact of interventions are not always being measured. As a community we need to look to develop robust ways of measuring how interventions are implemented and tested in various contexts, and to create knowledge sharing environments, such as this IS Network meeting.

ViiV Healthcare are applying the principles of IS to our Mapping an HIV Free Future initiatives, specifically with our Positive Pathways program, which aim to address the substantial gaps that remain across the care continuum. We also work with our colleagues in country, who are working with partners on projects building on the IS principles.
Two of the physicians we work with, Dr Joseph Cox of McGill University Montreal and Prof Christine Katlama of the Pitié-Salpêtrière Hospital Paris, presented their Positive Pathways studies.
Dr Cox spoke of the challenges of retention in care and using strategies to identify patients at risk for follow-up (LTFU). Patients who are LTFU are at risk for suboptimal adherence, virologic failure, development of resistance, secondary HIV transmission, increased hospitalisation costs and poorer survival rate. These patients require identification and should be prioritised for re-engagement in care.


Prof Katlama stressed the importance of addressing the needs of vulnerable populations through a tailored approach, which takes into account wider socio-economic factors to lead them towards treatment success. Vulnerable individuals at high risk of being lost to treatment follow up include substance abuse users, migrants, those on an extended stay abroad, chaotic follow up, suffering with psychiatric disease, social frailty or with previous history of non-compliance.

Both physicians noted the value of refining and improving interventions to ensure optimum effectiveness and improving patient outcomes.
Giving voice to the Network

As this was the inaugural network meeting, it was critical that as many voices as possible contributed to the dialogue. An innovative and inclusive 'fishbowl-style' discussion took place. Attendees were invited to sit in a central circle to make specific points, driving the conversation forward, then returning to the audience. Topics were wide in variety including success stories, challenges and barriers and how to overcome them, and the collective agreement of the importance of learning and doing more IS in the field of HIV.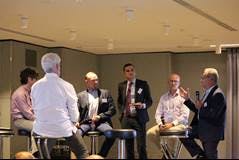 Prof Linda-Gail Bekker, IAS President, strongly emphasised the need and support for IS in HIV, reflected by a specific track dedicated to the approach at the IAS conference. She urged for more research to be carried out and submitted into leading journals, noting the increased support being extended to young investigators in the field. She praised the innovative approach of the Implementation Science Network and urged further action and momentum. Linda-Gail said, 'ViiV Healthcare is impressive, it re-writes the ways of working for Pharma.'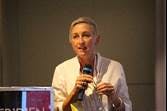 Click below to listen to a ViiVHC podcast about the Implementation Science Network Meeting.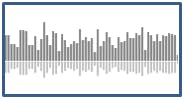 Doctor James Hargreaves is Director of the Centre for Evaluation at London School of Hygiene and Tropical Medicine
Doctor Joseph Cox is Medical Director, Chronic Viral Illness Service in the Division of Infectious Diseases at the McGill University Health Centre, Montreal
Professor Christine Katlama is Head of the AIDS Unit in the Department of Infectious Diseases at the Pitié-Salpêtrière Hospital Paris
Linda-Gail Bekker is IAS President
Please follow @ViiVHC for our latest insights
Related articles
References
[i]Odeni T.A. et al. Definitions of implementation science in HIV/AIDS. The Lancet. Volume 2, Issue 5, May 2015, Pages e178–e180