TACKLING HIV CHALLENGES IN EUROPE
ViiV Healthcare presents new research and unveils new initiatives at Europe's major HIV conference.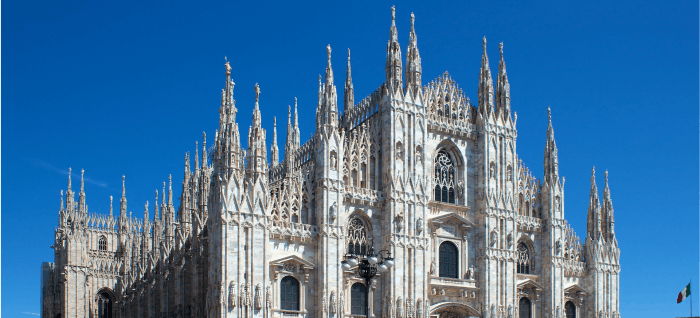 Following a successful International AIDS Society (IAS) conference in Paris in July, we are looking forward to attending the 16th European AIDS Conference in Milan this week.
Despite the progress in achieving increased access to HIV treatment, care and support across Europe over the last decade, the response to the HIV epidemic still faces many challenges, particularly among key affected populations. Limited access to, and uptake, of HIV testing and treatment across the region continues to be an issue, with around half (47%) of people living with HIV (PLHIV) diagnosed late.[1] Another sign of the epidemic evolution is the recent research showing that one in six people newly diagnosed with HIV in Europe is now aged over 50.[2] Meanwhile, those who are successfully on treatment and have achieved viral suppression now have to contend with a new range of medical and social challenges associated with living longer.
Our teams are looking forward to meeting up with the HIV, medical and scientific communities to share data and discuss our latest updates in HIV treatment, care and the broader societal agenda around the state of HIV in Europe.
Key highlights include:
Advancing HIV treatment understanding and scientific knowledge:
We are also looking forward to sharing a broad range of data supporting both in-line and pipeline products. ViiV Healthcare will be presenting for the first time, new clinical data from our latest phase III study that explores the potential of a new class of drug for highly treatment-experienced PLHIV, which is currently a population with limited therapy choices.
Our colleague Dr Michael Aboud will be hosting this interactive session, which will look at the evolution of long-term management for HIV, our understanding of current challenges in treatment and care, and focus on the future and emerging potential solutions.
Positive Perspectives (26 October)
Following on from the preliminary data presentation at IAS earlier this year, ViiV Healthcare will be presenting new data from the global Positive Perspectives survey, detailing findings about the attitudes and perceptions of PLHIV with particular focus on treatment, and patient conversations with doctors. To learn more about the results visit our EACS booth or visit www.LiVLife.com
ViiV Healthcare is supporting this interactive, independent medical education session, led by the University of Liverpool, which will provide an overview of pharmacological considerations for HIV treatment in relation to drug interactions with contraception and during pregnancy. Through case studies, experts will also explore similar considerations for patients with HIV /MDR-TB and HIV/HCV co-infection.
The 2018 Positive Action Europe grants cycle will open during the conference. Community-based projects will have the opportunity to submit their proposals to secure funding to help their efforts in addressing key issues affecting PLHIV across Europe. In Milan, we will host an event for prospective grantees to share best practice on the impact of community-based projects from previous grant partners.
Driving Change through Implementation Science: From Theory into Policy and Practice (25 October)
Implementation science is becoming increasingly important in HIV and ViiV Healthcare is convening an external meeting of its Implementation Science Network members on the first day of EACS. This workshop will explore how to put implementation science theories, frameworks and tools into practice and sharing learnings to drive policy change. Linked to this, ViiV Healthcare will also be releasing data showing how improvements can be made to the HIV care continuum by developing guidance on evidence-based interventions in HIV care settings. ViiV Healthcare supports a growing community of researchers, policy makers, community organisations, advocates and other stakeholders who are interested in studying current HIV care practices, challenging the status quo and shaping health policy and practices that can lead to an HIV-free future. For further information visit our new Implementation Science Network page
If you are attending, please do take the time to come visit us at our booth (number 03) to find out more about the work we are doing to improve treatment and care options for PLHIV. You can also follow @ViiVHC on Twitter and LinkedIn for all of our ViiV Healthcare updates.
[1] ECDC Special Report, The status of the HIV response in the European Union/European Economic Area, 2016. Available at: https://ecdc.europa.eu/sites/portal/files/media/en/publications/Publications/Status-of-HIV-response-in-EU-EEA-2016-30-jan-2017.pdf. Last accessed 13 October 2017.
[2] Ingrid Torjesen. One in six people newly diagnosed with HIV in Europe is now aged over 50. BMJ 2017;358:j4456