POSITIVE PARTNERSHIPS: HIV DIGITAL GRAND FINAL (ESTONIA)
Find out how Estonia is creating digital solutions to address the unmet needs of people living with HIV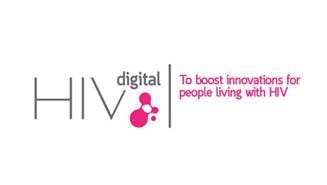 As a company established through an innovative collaboration, we know we can achieve better outcomes when working together. We have previously introduced ViiV Healthcare's Positive Partnerships programme In Estonia, where we are working on the HIV digital Hackathon - a collaborative contest focussing on addressing problems related to HIV through digital solutions.

Through conversation, data analysis and wider stakeholder engagement, we identified the main challenges and issues in HIV in Estonia. Over 50 hackers spent 48 hours coming up with solutions to the prioritised challenges and the best five were selected for the HIV Digital Grand final on December 13th, where the winner would receive a financial grant and further support from industry and medical experts.
Over a full day of pitches, a panel of judges from various organisations and institutes (including the Estonian Ministry of Social Affairs and ViiV Healthcare) and an Estonian person living with HIVdecided how the €70,000 development grant would be divided after presentations from the teams. Afterwards, all teams delivered incredibly engaging pitches for the audience and answered enthusiastic and curious questions. In the end, two winning projects were selected. They impressed with the amount of clarity, depth and patient input gathered. Both winning solutions had a medical doctor as part of the team.
Diagnostic Match was selected as the overall winner, receiving € 40,000 of the total grant. The team have been working tirelessly on an automated decision support platform to help general practitioners detect potential HIV-positive patients through indicator diseases and symptoms. This will allow GPs to carry out targeted HIV testing. This is an incredibly important project and idea, as it will drive improvements in HIV detection rates among patients who are unaware of their status.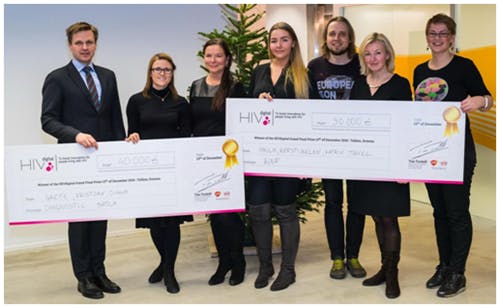 In second place, hINF received the remaining €30,000. Through a passionate pitch the team presented their secure digital solution, which will ease communication between patients and doctors. Based on digital appointments, the key idea is to save time and allow patients to attend crucial follow-up meetings with their doctor, without the need to leave their homes or office. The platform will also include full patient information and the ability to talk to peer supporters.
hINF also took home the audience award, where the audience were asked to vote on their favourite digital solution.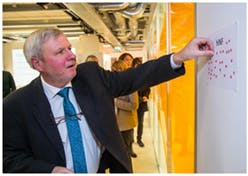 Toomas Pruunslid, Management Board Member of GSK Estonia, placing his vote during the 'Audience Award'. All members of the audience were given stickers representing their votes to split among their favourite solutions.

Commenting on the event, Thom Van Every, Executive Director, Hive Innovation Unit, ViiV Healthcare said "This is a fantastic example of how using a patient-centred approach to innovation can provide new options throughout the treatment spectrum to optimise outcomes for people living with HIV. The Positive Partnerships programmes is our contribution to supporting delivery of the UNAIDS 90-90-90 targets and it's rewarding to see the progress underway."
The winning teams will have six months to build and test a final, ready-to-use solution. The expected launch will be June 2017, when another HIV Digital event will be held in Tallinn. We look forward to keeping you informed on the progress.
Related content:
ViiV Healthcare's Positive Partnerships Accelerates Progress Towards 90-90-90 Goals in Estonia
Positive Partnerships initiative launches in Estonia