INSPIRING VOICES IN HIV LEAD THE WAY ON INTERNATIONAL WOMEN'S DAY
Meet some of our colleagues who work each day to contribute to the fight against HIV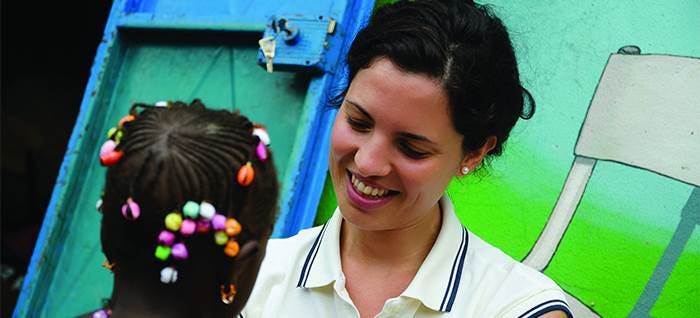 International Women's Day is a day to champion the progress of women in society. Celebrated by the UN, it recognises the economic, political and social achievements of women. Like the fight against HIV, the journey of women in society has made significant strides in our lifetimes, but there is still work to do.
Meet our colleagues
Our focus on improving the lives of women and girls is driven by leaders from different backgrounds across our organisations - from scientists and advocates, to patients and policy makers . So in the spirit of leading by example, we wanted to recognise some of these inspiring women. These individuals' stories impassion and inspire us daily to strive for a more gender-equal world and to fight HIV together.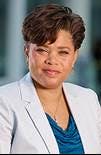 Dr Kim Smith, Vice President of Medical Strategy at ViiV Healthcare
Dr Kim Smith is responsible for making the bold decisions around research into HIV at ViiV Healthcare.
"I can ensure research studies include enough women – since half of the people living with HIV are women – which didn't always happen. I want to see more drugs for children with HIV – that's also an under-developed area. I am fortunate to work for a company that believes these are priorities to address."
Read more about Dr Kim Smith here.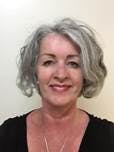 Oonagh Rocks, Community Programmes manager, ViiV Healthcare Australia
"Working with the community, being able to be involved, even in some small way, to the strategies that influence HIV prevention and that contribute to better quality of life and better health outcomes for people living with HIV or at risk of HIV is a truly humbling experience and affords me the opportunity to do what I can to make a difference."
Read more about Oonagh Rocks here.

Dr Marty St. Clair, Virologist, GSK
Dr Marty St. Clair was part of the team who helped develop the very first HIV drug – azidothymidine, better known as AZT – 30 years ago. In a recent address at the Cold Spring Harbor conference in the US in October 2016, Dr Marty St Clair recapped the story of her discovery, as well as her passion for the work that she is still actively engaged in.
Read more about Dr Marty St. Clair here.

Sara Leclerc, Country Manager in Canada, ViiV Healthcare
Part of the original team that created ViiV Healthcare in Canada in 2009, Sara took over the role of General Manager for ViiV Healthcare Canada in June last year, after nearly five years as Marketing Director.
Balancing the demands of leading a business whilst ensuring an unwavering focus on improving the lives of people living with HIV is no small feat. But with more than a decade of experience in pharmaceuticals at both ViiV Healthcare and GlaxoSmithKline, Sara has first-hand experience of the passions and pressures that drive the organisation forwards.
Chiming with Canadian Prime Minister Justin Trudeau's ambition to improve access to HIV therapies in Canada,[1] Sara is heavily involved with promoting public awareness and education. But what drives Sara is her personal passion to impact the lives of those infected and affected by HIV.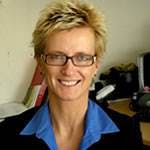 Dr Annemiek de Ruiter Senior Global Medical Director, ViiV Healthcare
Annemiek had specialised as a clinician in HIV, working in London for 30 years. Then, in October last year, she made the bold move across to pharmaceuticals as Senior Global Medical Director at ViiV Healthcare.
Moving from consultant physician, specialising in HIV in women and in pregnancy, to a global role may not have been an obvious progression. However Annemiek's vast specialist experience provided the perfect background for her role at ViiV Healthcare.
With HIV treatments being rolled out in more regions globally, Annemiek sees an important role for educating people, clinicians and communities to the complex practical issues, affecting people living with HIV.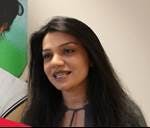 Nav Thoofer, Director, HIV Collaborative Studies, ViiV Healthcare
With a specialist focus on paediatrics, Nav works on clinical trial and medicines development programs for children in the developing world. While this is a high pressure and highly sensitive environment, Nav is driven to findbold, novel advances, in the fight against HIV.
"Children are our future. How can this not be a motivator to do more, to take bolder steps for the future? When you meet HIV-infected children, the only thing they ask for, is 'that, you don't forget them", she says.
Nav was deeply involved in the 2005 "Children with HIV Early Antiretroviral Therapy" (CHER) trial that found that starting infected infants on antiretroviral therapy as early as possible substantially reduced mortality compared with waiting until they developed symptoms or their immune system weakened.[2] These results led quickly to changes in guidelines for treating HIV-infected infants issued by the US, World Health Organisation (WHO), Paediatric European Network for Treatment of AIDS (PENTA).
HIV in women
Globally, HIV/AIDS is the leading cause of death for women of reproductive age (15–44 years old)[3] and infection rates in young women (aged 15‑24) are twice as high as those seen in young men.[4] Despite the scale of the challenge, women are routinely under-represented in HIV clinical trials. This may be in part due to lack of childcare services, exclusions from study protocols due to the potential for pregnancy and lack of support in the home.
As a result there are gaps in our knowledge about issues regarding antiretroviral treatments that are particular to women. We are working to fix this gap by helping to empower vulnerable girls and women who are at risk or directly affected by HIV:
Through our Positive Action program for example, we have committed £2 million per year, over a five year period (2015‑2020), to encourage community-led interventions that target girls and women worldwide.
We will be seeking to fund projects that address the harmful cultural norms that lead to adolescents being forced into early marriage, inter-generational relationships, transactional (paid for) sex and sexual- and gender-based violence.
We are also working to address the disparity in HIV research focus by targeting enrolment of women in clinical trials and executing careful sex-based analysis of data.
Despite the advances made in HIV over the past 30 years, girls and women in many regions of the world remain overlooked. Working in collaboration with organisations that are not afraid to be bold and drive change, we are determined to reduce the impact of the HIV epidemic worldwide.
For more information on our Positive Action Girls and Women programme, visit: https://www.viivhealthcare.com/supporting-the-community/positive-action-programmes/positive-action-for-girls-women/about.aspx
[1] The Canadian Star. Trudeau marks World AIDS Day, says fight against HIV can be won. Available at: https://www.thestar.com/news/canada/2016/12/01/trudeau-marks-world-aids-day-says-fight-against-hiv-can-be-won.html. Last accessed: February 2017.
[2] NIH. Treating HIV-Infected Infants Early Helps Them Live Longer. Available at: https://www.nih.gov/news-events/news-releases/treating-hiv-infected-infants-early-helps-them-live-longer. Last accessed: March 2017.
[3] World Health Organization. Women's health fact sheet, number 334. Updated September 2013. http://www.who.int/mediacentre/factsheets/fs334/en. Last accessed: February 2017.
[4] UNAIDS. Fact sheet: Adolescents, young people and HIV. http://www.unaids.org/sites/default/files/en/media/unaids/contentassets/documents/factsheet/2012/20120417_FS_adolescentsyoungpeoplehiv_en.pdf. Last accessed: February 2017.