INDUSTRIAL PLACEMENT OPPORTUNITIES AT ViiV HEALTHCARE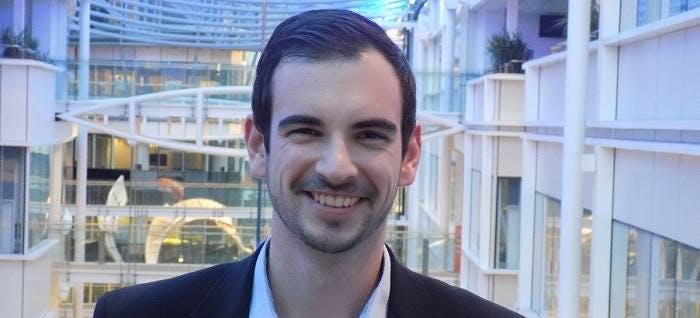 Thomas Jenkins, our 2014/15 Communications Industrial Placement student discusses his experience at ViiV Healthcare
Since 2012, ViiV Healthcare has offered an opportunity for students to take part in a 12 month industrial placement programme. Through taking on roles with real responsibility, placement students are incredibly valued and play a big part in contributing to the success of projects. Hear from Tom, our 2014/15 global communications executive, about his role and experience:
"In 2014 I joined ViiV HC as an industrial placement student in global communications and is a fantastic place to work in; they value patients above all else, make a significant difference to people's lives and provide the support you need to really develop your skills in a fast paced environment.
As an industrial placement student in global communications at ViiV HC, I was part of a fantastic and passionate team and worked across a variety of different types of projects with different teams both external and internal. I got exposure to internal, external, digital and product communications and really felt like I had made a difference to the team and company as a whole.
The skills and knowledge that I learned from that year have helped shape who I am now and also provided me with the opportunity to apply and be accepted on to the Communications and Government Affairs Future Leaders Programme.
Furthermore, my placement at ViiV was invaluable when I went back to university as the skills I picked up positively impacted my standard of work and resulted in me getting a first in my dissertation, and acquiring a 2:1 in Psychology and Business at Aston University."
Explore the different roles available to discover how each one offers you the chance to learn about global business first hand, develop your skills and make an impact. If you are interested in applying to an industrial placement programme at ViiV Healthcare, you can do so by following this link [INSERT LINK TO APPLICATION SITE]. Please not that the application windows will close on [INSERT DATE]