IMPROVING RETENTION OF BREASTFEEDING WLHIV ON ART CHALLENGE WINNER
Developing innovative and novel approaches to increase retention of pregnant women and nursing mothers living with HIV on ART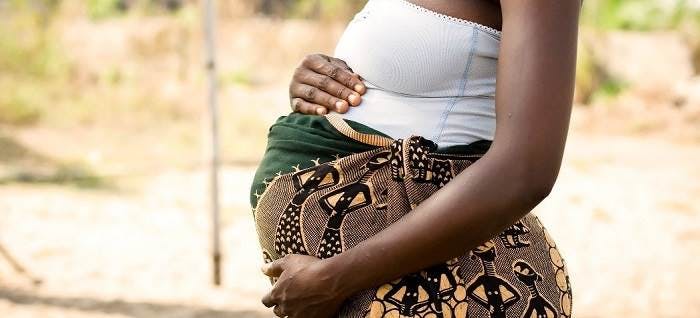 ViiV Healthcare, the Elizabeth Glaser Pediatric AIDS Foundation (EGPAF) and Every Woman, Every Child (EWEC) have today announced the winners of their Retention of Breastfeeding Mothers Challenge: Gateway Health Institute and a collaboration between the SHM Foundation and Zambart.
GATEWAY HEALTH INSTITUTE
The Gateway Health Institute's proposal 'SmartParent' aims to provide age-appropriate breastfeeding and nutrition information to mothers and fathers with integrated HIV and ART information, to improve adherence of HIV positive mothers on ART, and to ultimately prevent mother-to-child transmission. They will use the prize money to set up a toll-free helpline to provide mothers with access to information and support, and use 'What3Word' technology to assign addresses to mothers so healthcare workers can locate them more easily and avoid losing them in follow up.
SHM Foundation and Zambart:
The SHM Foundation and Zambart's submission was based on peer-to-peer psychosocial support that has been field tested in Mexico, Guatemala, London and South Africa across various populations of PLHIV. It uses basic and widely available mobile phone technology to connect peers with each other and experts in areas such as nutrition, psychology and paediatrics. They will use the prize money to adapt the model to the needs of pregnant and breastfeeding women and to train community HIV care providers in the delivery of the intervention.
Dominic Kemps, Director, Positive Action Challenges said, "The judging panel this year were split down the middle, recognising the effectiveness, replicability and scaleability of the two winners. Innovation does not always need to be revolutionary, both winners instead combine understanding of what drives non-adherence to ART, technology and community best practices to create a supportive environment for WLHIV to ensure they stay on treatment."
Natalie Africa, Senior Director for Private Sector Engagement for EWEC said, "These two exciting solutions demonstrate how technology can be leveraged to positively impact breastfeeding practices and adherence to ART retention for those living with HIV. We are delighted that the partnership between EWEC, ViiV Healthcare and the EGPAF has helped to raise support and awareness of these important issues that affect women and children globally."
In a sponsored Guardian feature published in August titled "The final Hurdle? Ending mother-to-child transmission of HIV" we highlighted that"over 60 per cent of new infections happen during the breastfeeding period, all of which can be prevented."This demonstrates the importance of overcoming the barriers that prevent the retention of breastfeeding mothers living with HIV on ART.
The challenge was launched by ViiV Healthcare's Positive Action Challenge Prizes in partnership with EGPAF and EWEC to identify the barriers and find pioneering solutions to overcome them. The challenge received 22 submissions which demonstrated innovative integration of technology to address the issue.
ABOUT THE PARTNERS
Every Woman, Every Child is a movement launched in 2010 and led by the UN Secretary-General, to intensify commitment and action by governments, the UN, multilaterals, the private sector, and civil society to keep women's, children's and adolescents' health and wellbeing at the heart of development. As a multi-stakeholder platform to operationalize the Every Woman Every Child Global Strategy for Women's, Children's and Adolescents' Health, the movement mobilizes partnerships and coordinates efforts across sectors to ensure that all women, children and adolescents not only survive, but also thrive to help transform the world.
Elizabeth Glaser Pediatric AIDS Foundation is a non-profit organisation dedicated to preventing pediatric HIV infection and eliminating pediatric AIDS through research, advocacy, and prevention, care and treatment programs. Founded in 1988, EGPAF supports activities in 19 countries around the world.
Positive Action was created in 1992 as the first pharmaceutical company programme to support communities affected by HIV and AIDS. Positive Action programmes are currently supporting more than 350 partners working in local communities around the world on prevention and support initiatives.