HIV RESEARCH – A PANORAMIC VIEW: USING SCIENCE TO IMPROVE LIVES FROM ALL ANGLES
Learn more about how we are driving innovation at Branford: the world's first facility 100% dedicated to HIV research and science.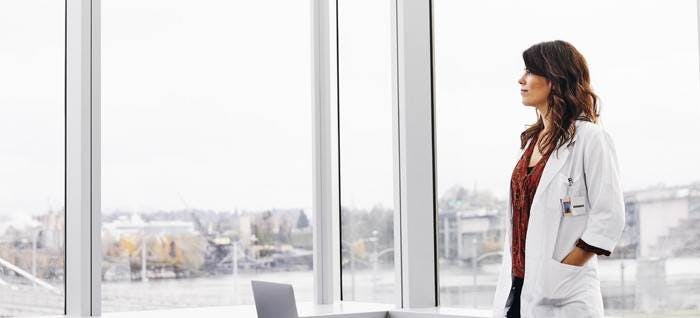 Driven by an ambition to improve clinical outcomes and overall quality of life for people living with HIV (PLHIV), we believe that considering all aspects of HIV treatment and care is a key ingredient for medical breakthroughs.
To help us reach this goal, our discovery and HIV research facility in Branford, Connecticut, is the only facility 100% dedicated to HIV.
Branford: advancing discovery and development in HIV
Both the discovery and development phases of our clinical HIV research take place here, promoting a collaborative approach to accelerating innovation. We're working together in the same location, with one purpose: developing HIV medicines that meet the needs of PLHIV and take intoconsiderationa number of complex challenges, the nature of the HIV virus and the overall epidemic.
A year since the facility opened, our Branford team is making sure every aspect of a person's life with HIV is considered in the development of our therapies.We have more than30 scientists, including chemists, virologists, toxicologists, and pharmacokinetic, drug metabolism and clinical development specialists, who take a panoramic view to deliveringt he best possible medications we can for PLHIV.
"ViiV is very much focused on patients, focused on every aspect of a patient's life and how we might improve that with the drugs and products that we produce."Mark Cockett, Head of Discovery, ViiV Healthcare.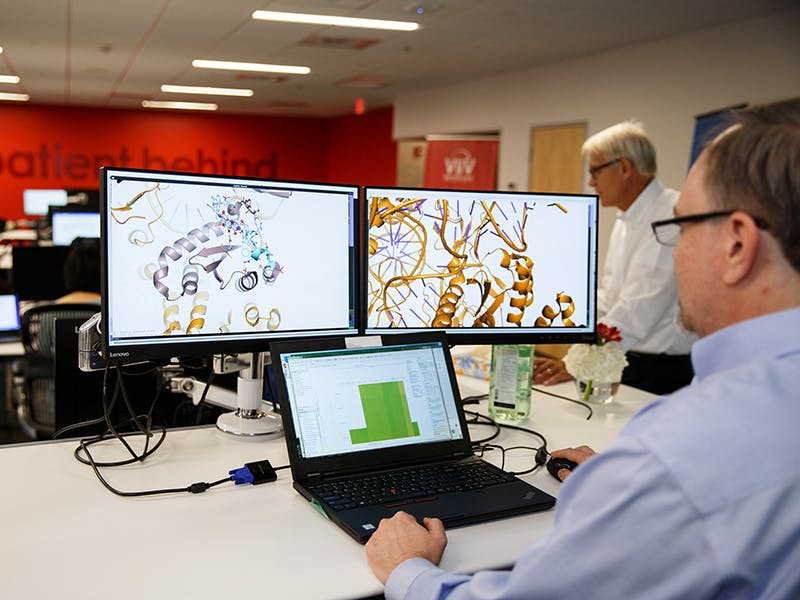 Our most cutting-edge HIV research is focused on helping people to not take more medicines than they need
Our diverse team of experts: the key to innovation
For the nearly 37 million PLHIV worldwide, our team of scientists is striving to find new ways to limit the lifetime impact of HIV. Medical advances have enabled PLHIV to live increasingly longer lives – so at Branford, we are looking forwards to find solutions to minimise the impact of life-long therapy on patients.
We still don't have a cure –so the goal must be to improve current drug use and to find new and innovative ways to improve tolerability, safety/side-effects and convenience.
Our most cutting-edge HIV research is focused on helping people to not take more medicines than they need –reducing the risk of side effects and co-morbidities to promote a longer and healthier life. Branford might only be one year old, but the scientists here are already driving forward exciting advancements for the future of HIV science.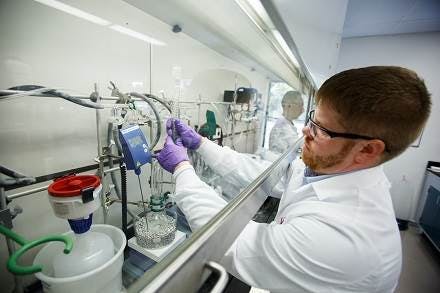 More than 30 scientists are focused on advancing HIV research at Branford

Every person has his or her own unique circumstances, with different challenges. That's why our panoramic approach to HIV research,management and treatment is a crucial component of the work at our Branford facility.We make sure our innovation is driven by an understanding of current unmet needs and that we always have the goal of a cure in mind. Every day,our scientists are tirelessly finding new and efficient ways to deliver the best medicines for PLHIV.