FIND OUT ABOUT INDUSTRIAL PLACEMENT OPPORTUNITIES AT ViiV HEALTHCARE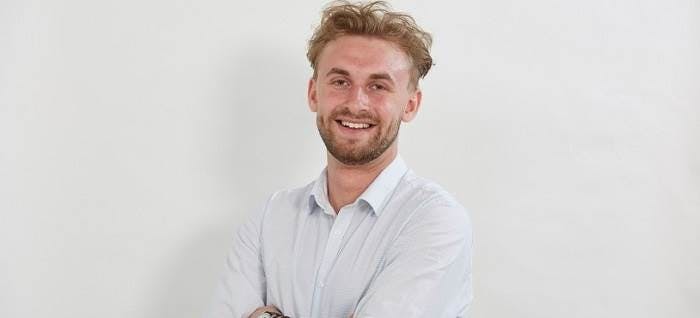 Ben Cientanni, our 2016/17 Communications Industrial Placement student discusses his experience at ViiV Healthcare.
Since 2012, ViiV Healthcare has offered an opportunity for students to take part in a 12 month industrial placement programme. Taking on roles with real responsibility, placement students are incredibly valued and play a big part in contributing to the success of projects across the company. Hear from Ben, our 2016/17 global communications executive, about his role and experience:
"As a global communications IP, I was part of a team that served as the voice of the company, helping to build and preserve trust with patients, customers and stakeholders.
ViiV Healthcare gave me the opportunity to work in a fast paced, high performing environment. Operating across all business functions, I have gained insight into different areas of the organisation, an invaluable learning in areas such as digital and internal communications which will be useful in my future career.
This programme helped further develop my ability to engage with a broad range of people at all level of an organisation, and further understand the importance of working together towards one main mission, resulting in better outcomes for consumers, shareholders and patients around the world.
My experience at ViiV Healthcare has been incredibly valuable. I have come on leaps and bounds in my development as a young professional. I was able to challenge myself, but at the same time received constant support from my team when I needed it."