Most speakers at AIDS 2016, that took place in Durban, South Africa last week, looked back at how much the HIV landscape has evolved since the last time the conference was held there, 16 years ago. There is a lot to be proud of in terms of achievements and progress, but there is still a lot to do. If we do not want to miss the opportunity to 'End AIDS', a goal set by the UN and WHO, and the associated UNAIDS 90-90-90 ambitions, we must remain focussed.
The conference recognised and highlighted advances in HIV science and research but also the progress and remaining challenges to address societal barriers, which continue to make the HIV epidemic a key global health issue that cannot be ignored.
For ViiV Healthcare, AIDS 2016 was a conference to be proud of for many reasons. We were proud to be one of the key partners for the congress, not just in terms of data presented but through the many other activities we organised. Notably, our Positive Action partnerships attracted much attention, while several of our internal experts were invited to take part in open and closed meetings.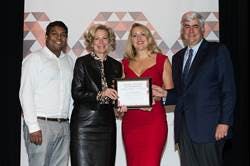 A culminating moment for us was receiving the Public Recognition Award from the Global Paediatric Antiretroviral Commitment to Action, which was attributed to ViiV Healthcare to recognise exceptional efforts to expand access to HIV/AIDS treatment for children. This was the first award of its kind.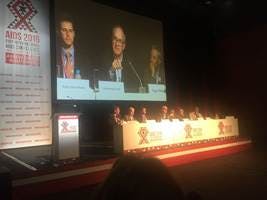 Beyond the scientific presentations, our presence in the Global Village demonstrated our continued commitment to the HIV community. We hosted several sessions with our community partners, including the Every Footstep Counts video competition, the Positive Action for Children Fund 'Collaborathon', the joint Symposiums organised with the PATA network of Clinics and UNAIDS, and the Positive Action for Adolescents World Café. We were also proud of supporting the greater focus given to transgender people by the congress, as they organised the first transgender pre-conference event. In addition we were involved in key meetings such as the UNITAID symposium, in which our CEO presented.

Tackling the challenges still facing people living with HIV
AIDS 2016 reminded us all that we cannot overlook the scale of the HIV epidemic in key affected populations, especially young people and women. We must focus our efforts to support them, but also empower them to be involved and have a seat in all discussions to find solutions.

This has been one of our long-standing commitments, with our Positive Action programmes focussed on children, men who have sex with men and transgender people (MSM/T), girls and women and adolescents. At Wednesday's plenary, IAS President-Elect Linda-Gail Bekker presented the 2016 IAS CIPHER research awards – of which ViiV Healthcare is a founding sponsor – to seven outstanding investigators in paediatric HIV which work to address research gaps in HIV for infants and children.

One of our most recent partnerships, with DREAMS, also announced the winners of its Innovation Challenge, which ViiV Healthcare supports, with the majority of the funding focussed on keeping girls in secondary school, which dramatically reduces their vulnerability to HIV infection. Nearly half of these education-focused resources are directed to Malawi.

Empowering adolescents and women to contribute to discussions, developing and finding solutions that address the HIV epidemic in these groups is something we are passionate about. Our grantee Carlo Oliveras and colleague Romina Quercia explained this in two articles we published earlier this week on those subjects. Now that the AIDS 2016 conference is over, we continue to support women and adolescents through our research initiatives and Positive Action programmes.
Collaboration is key to defeating the HIV epidemic
If there was ever a time to collaborate, it is now. Throughout the conference, keynote speakers from across the field, from academia, to celebrities, to patients groups highlighted the importance of collaboration across geographies and groups if we are to defeat the HIV epidemic. We have, since our creation seven years ago, viewed collaboration as the key to delivering effective and sustainable innovative solutions for all people living with HIV.

Our PACF Collaborathon was a formidable example of how collaboration can be delivered. It brought together around 200 community partners to discuss community intervention and share best practice on projects to explore potential for scalability. The event also involved funders, one of which wrote to us to say: "You and PACF are really at the leading edge, and encouraging documentation of the things that are effective and can be considered for replication when funders and country planners sit down to figure out what contributes to impact."

Our Positive Action Networking Zone not only offered us an opportunity to connect with the communities we serve, but also gave our partners the chance to collaborate with each other. We recognise this is an important part of our role – to ensure all stakeholders in the fight against HIV are connected. Leveraging our knowledge base and global network, which exists thanks to the global reach of our community programmes, is crucial to this role.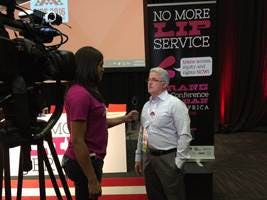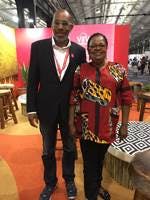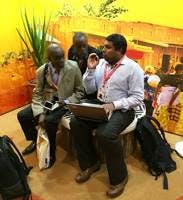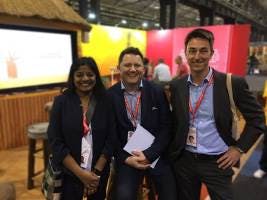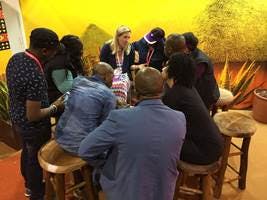 As the conference centre emptied and the planes departed, delegates were left to reflect on the question that Carlo Oliveras, one of our Positive Action grantees, asked during one of the plenary panel session: "What happens when we leave Durban?" Highlighting the same need for continued efforts against HIV, another member of the same panel, Prince Harry, said: "We cannot lose a sense of urgency, because despite all the progress we have made, HIV remains among the most pressing and urgent of global challenges."