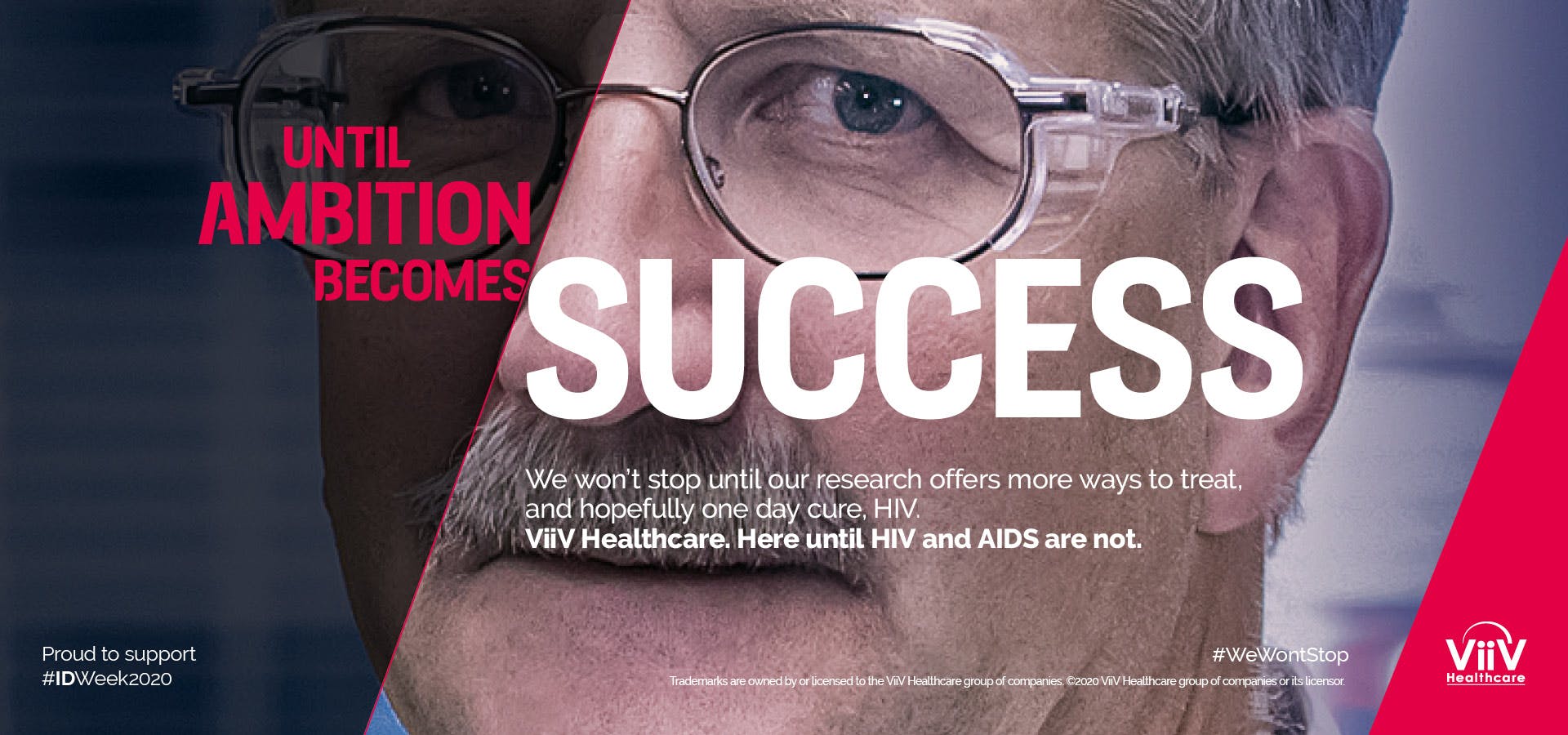 IDWeek™ 2020
The virtual IDWeekTM 2020 congress took place from the 21 -25th October

A Message from Lynn Baxter
With a near constant focus on COVID-19, there has been heightened attention on the importance of infectious disease research. And, as with any health crisis, the scientific community is committed to better understand the virus and drive advances in treatment and prevention. The resilience we have witnessed during this time draws parallels to the sense of urgency felt during the early days of the HIV epidemic and that same dedication fuels healthcare professionals today.
IDWeekTM provides a much-needed opportunity to reflect and share the progress being made in the infectious disease space, bringing together thousands of experts in the name of public health. And while COVID-19 has affected how we all operate, IDWeekTM took place virtually so we could advance care for the HIV community – especially at a time in which scientific exchange is paramount. At ViiV Healthcare, we also have remained agile and flexible as our dedicated research teams address the evolving needs of people living with HIV. We've implemented a number of measures to ensure the pandemic does not impact the supply of our medicines or continuity of our clinical trials.
This year, we presented a number of abstracts that demonstrated advances in care and support for people living with HIV. Our findings showcased our robust research efforts which span across our therapeutic portfolio and throughout our community-based research initiatives. Notable presentations included results of our first-ever implementation science research study, new data across our long-acting research and development program, and data from our Positive Perspectives 2 study that provides insights into HIV treatment-related challenges.
We are proud to be a part of this scientific community that continues to work together to advance treatment. We won't stop until our research offers more ways to treat, prevent and hopefully one day cure, HIV.
Sincerely,
Lynn Baxter
Head of North America, ViiV Healthcare
More from ViiV Healthcare at IDWeekTM 2020
Stories from ViiV Healthcare