IAS 2019: THE WORLD'S LARGEST OPEN SCIENTIFIC CONFERENCE ON HIV SCIENCE
ABOUT IAS 2019
The International AIDS Society Conference on HIV Science (IAS) is the world's largest open scientific conference on HIV science and brings together experts from around the world to discuss the latest in HIV research.IAS 2019, Mexico City.

The 10th IAS conference will be held in Mexico City; where 6,000 delegates from more than 160 countries will gather at the Centro Citibanamex to attend 90+ symposia and see more than 1,100 abstracts presented.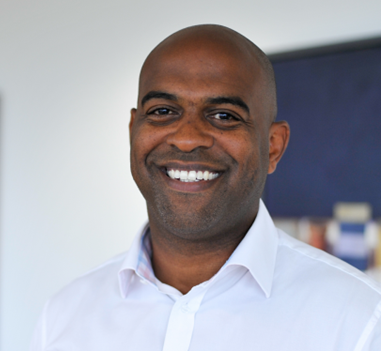 "We are excited to present new data and look forward to be spending time with our scientific and community partners to look at the future of the HIV/AIDS epidemic.

Beyond some notable achievements, there continue to be unique challenges across the Americas that require our attention and having the congress in Mexico City will hopefully serve as a catalyst to explore specific solutions for PLHIV across the region."
- Craig Williams, VP Head of International Region
What does ViiV Healthcare have in store at IAS 2019?

ViiV Healthcare will be hosting a wide variety of presentations and workshops; ranging from new data presentations and community panels to discussions around HIV implementation science and initiatives in support of some of the world's most at-risk communities.
Whether you're attending IAS 2019 or not, you can be part of this landmark event by following us on Twitter, Facebook and LinkedIn. We'll be sharing live updates throughout the conference to keep you posted on all the action.
ViiV Healthcare EVENTS AT IAS 2019…
Below, we've highlighted a few of the key events we'll be hosting and supporting during the week:
If you're attending the conference in Mexico City, please come and say hello – you can find ViiV Healthcare in the main auditorium at Booth 106

Implementation Science Workshop
Advancing the HIV response: The Opportunity for Implementation Science
Monday 22nd July 18:30-20:30
In the last 30 years, scientific advancements have made it possible for people living with HIV to manage their condition and live longer, healthier lives. Despite this progress, 53% of people living with HIV are not virally suppressed, there were 1.8 million new HIV infections in 2016; and rates of infection are rising among specific demographics.
We must now answer a difficult question: Why, when there are highly effective HIV treatment regimens and strategies to help people adhere to their medication, are we failing to improve outcomes across the continuum of HIV care?
This question is the reason that during IAS 2019, we'll be supporting an HIV Implementation Science workshop alongside University of California San Francisco (UCSF). During the session, we'll be discussions how we can begin to close the gaps between scientific innovation and real-world clinical practice, so that we can make real progress in improving outcomes for people living with HIV around the globe.


Positive Action Challenge: Stigma-Free Services for Sex Workers
Award Presentation: Tuesday 23rd July - 8.45am – 9.00am, Hall A, Citibanamex.
Community Symposia: Tuesday 23rd July – 16:00 – 17:00pm, Palacio de la Canal 11.
Sex workers are 13 times more likely to acquire HIV compared with adults in the general population. This is often due to an increased likelihood of being economically vulnerable, the inability to negotiate consistent condom use, and experiencing violence, criminalisation and marginalisation.
In partnership with the International AIDS Society, we've a Positive Action Challenge to find and support initiatives that offer Stigma-Free Services for Sex Workers.
During IAS in Mexico, we'll be announcing our winners and have time with them on the ViiV booth to discuss in more depth some of the challenges facing them and the communities they serve.
You can follow Positive Action on Facebook for more information and a live-streaming of the presentation.
Scientific Exchange
The Patient and The Virus: Treating Today with Tomorrow in Mind
Tuesday 23rd July - 18:30-20:30, Palacio de Iturbide 1&2, Citibanamex
Across the globe, people with HIV now have a close to normal life expectancy; meaning that those diagnosed with HIV in their mid-twenties could be living with HIV for up to 60 years. But how well prepared are patients and physicians when it comes to planning ahead to live and age well with HIV? Are we treating today with tomorrow in mind?
The Scientific Exchange at IAS 2019 will be an interactive forum for HIV physicians to discuss issues relating to the long-term management of people with HIV.
An expert faculty panel that includes patient and HIV specialists, will take the stage to examine the current and evolving treatment landscapes in HIV and discuss considerations for long-term management of the disease.
This event is for healthcare professionals only.

We're also supporting the HIV in Latina Forum

Friday 19th – Saturday 20th July;
ViiV Healthcare is proud to be the sole sponsor of the Latina Forum on HIV, which will be hosted by the Huesped Foundation in Mexico City in the two days leading up to the IAS Conference. The Huesped Foundation is a leading HIV educational resource for HCPs and people living with HIV across Latin America and is celebrating its 30th anniversary this year
The meeting brings together HIV physicians and specialists from all over Latin America to discuss latest developments in the HIV clinical landscape and assess progress in HIV and AIDS response across the region.