UNDERSTANDING HIV IN WOMEN: SPOTLIGHT ON THE GENDER GAP IN HIV RESEARCH
Our Global Director of Clinical Virology Development, Romina Quercia, advocates for the needs of women living with HIV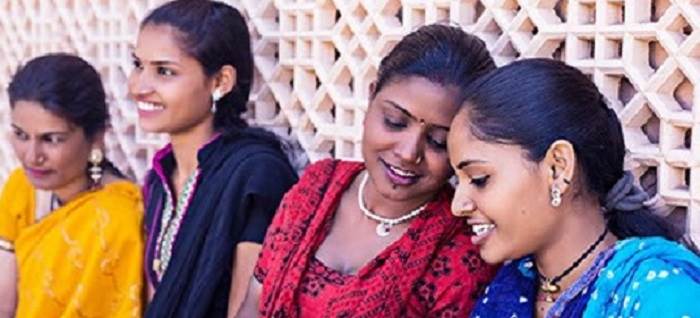 Today, out of all the key populations affected by HIV epidemic, women are the worst off making up nearly half of all people living with HIV worldwide [1]
In low and middle income countries, the statistics are even starker. Gender inequalities and harmful gender norms that promote unsafe sex and limit access to health services, education, and economic opportunities continue to drive the HIV epidemic in girls and women across many countries. As a consequence, the prevalence of HIV among girls and young women is more than double that of similarly aged males.[2]
Despite this, women remain largely underrepresented in HIV clinical studies. A large proportion of clinical trials and cure related research take place in developed countries, where the HIV epidemic is predominantly driven by men who have sex with men.[3]
This under-representation leads to gaps in the scientific knowledge about possible variation in the infection as well as progression of HIV between men and women3 and to a lack of specific recommendations in current antiretroviral (ARV) guidelines because they are based on research conducted predominantly in a male population. In relation to treatment guidelines, one important issue in evaluating gender differences is around how those variations affect the safety and efficacy of treatment, including how treatment may interact differently with the female body due to varying physiological and metabolic factors.[4]

Societal considerations for HIV research in women
The lack of enrolment of women in HIV clinical studies prevents study findings from being truly relevant to women. If gender-specific biological markers are not set up and relevant questions are not asked (or are unable to be answered due to a small percentage of women taking part in studies), how can we confidently treat women living with HIV?
Competing priorities for women, which can include childcare, home responsibilities and shift-driven jobs, often make traditional recruitment practices for HIV clinical trials less successful and lead to a gender imbalance in studies.3 In addition, too often, budgetary and time constraints limit the ability of study sites to develop women-friendly recruitment strategies, and therefore limit their ability to engage with women.[16]
Closing the research gap
So what's next? There are distinct sex-based biological differences that could affect the natural history and immune pathogenesis of HIV infection, which may affect the establishment and distribution of the HIV reservoir[17];[18] and need to be considered in the design of future HIV treatment and remission research strategies.
Video player requires JavaScript enabled. You can download this video here:
Dr Kimberly Smith, Vice President for Global Medical Strategy, and Head of Research and Development at ViiV Healthcare, provides further insights on the gender specific challenges and our commitment to reducing gaps in HIV research.

Targeted enrolment of women in clinical trials and careful sex-based analysis of data are crucial to gaining further insight into gender-based differences in HIV infection, and to designing sex-specific approaches to HIV treatment and in the future, potential elimination of the virus through cure or remission.
Increasing female recruitment into HIV studies is not a simple task and the scientific community is the main driver to take action in order to address the shortfall. Getting to zero requires basic science, clinical and social research plans, and increased efforts to work in a coordinated manner to obtain scientific data that can inform ways to curb the HIV epidemic progression that nowadays targets young women.
Our commitment
Recognising the impact of the HIV epidemic on girls and women, ViiV Healthcare is putting specific emphasis on this population as part of our clinical trials strategy and community partnerships programmes.
We contribute knowledge to fill gaps and reach unmet medical needs through our research programmes. We have and continue to undertake and support numerous clinical studies specifically among women, with more than 2,100 women taking part in our treatment studies and 300 women in prevention clinical trials.[19]
We also work to address pressing societal challenges through our Positive Action for Girls and Women programme, which is designed specifically to help tackle the harmful cultural norms that limit the aspirations of girls and women, and increase their vulnerability to HIV. We are supporting community responses that change attitudes, behaviours and interventions to improve health and rights for girls and women.
[1] UNAIDS. Core Epidemiology Slides. Available at: http://www.unaids.org/en/resources/documents/2016/core-epidemiology-slides. Last accessed July 2016
[2] UNAIDS and African AIDS Union. Empower young women and adolescent girls: Fast-track the end of the AIDS Epidemic in Africa. Available at: http://www.unaids.org/sites/default/files/media_asset/JC2746_en.pdf. Last accessed: July 2015.
[3] Curno, J. Mirjam et al. A Systematic Review of the Inclusion (or Exclusion) of Women in HIV Research: From Clinical Studies of Antiretrovirals and Vaccines to Cure Strategies. JAIDS Journal of Acquired Immune Deficiency Syndromes: 1 February 2016. Vol 71, Issue 2. Last accessed June 2016.
[4] British HIV Association. British HIV Association guidelines for the treatment of HIV-1-positive adults with antiretroviral therapy 2015. Available at http://www.bhiva.org/documents/Guidelines/Treatment/2015/2015-treatment-guidelines.pdf Last accessed July 2016
[5] Meditz AL, MaWhinney S, Allshouse A, Feser W, Markowitz M, Little S, et al. Sex, race, and geographic region influence clinical outcomes following primary HIV-1 infection. J Infect Dis. 2011;203(4):442_51.
[6] Currier J, Averitt Bridge D, Hagins D, Zorrilla CD, Feinberg J, Ryan R, et al. Sex-based outcomes of darunavir-ritonavir therapy: a single-group trial. Ann Intern Med. 2010;153(6):349_57.
[7] Moore AL, Mocroft A, Madge S, Devereux H, Wilson D, Phillips AN, et al. Gender differences in virologic response to treatment in an HIV-positive population: a cohort study. J Acquir Immune Defic Syndr. 2001;26(2):159_63.
[8] Gandhi M, Aweeka F, Greenblatt RM, Blaschke TF. Sex differences in pharmacokinetics. Annual Review of Pharmacology and Toxicology. 2004. 44: 499-523.
[9] Carrel L, Willard HF. X-inactivation profile reveals extensive variability in X-linked gene expression in females. Nature. 2005;434(7031):400_4.
[10] Libert C, Dejager L, Pinheiro I. The X chromosome in immune functions: when a chromosome makes the difference. Nat Rev Immunol. 2010;10(8): 594_604.
[11] Klein SL, Marriott I, Fish EN. Sex-based differences in immune function and responses to vaccination. Trans Roy Soc Trop Med Hyg. 2015;109(1):9_15.
[12] Barber TJ, Geretti AM, Anderson J, Schwenk A, Phillips AN, Bansi L, et al. Outcomes in the first year after initiation of first-line HAART among heterosexual men and women in the UK CHIC Study. Antivir Ther. 2011;
16(6):805_14.
[13] Murri R, Lepri AC, Phillips AN, Girardi E, Nasti G, Ferrara S, et al. Access to antiretroviral treatment, incidence of sustained therapy interruptions, and risk of clinical events according to sex: evidence from the I.Co.N.A. Study. J Acquir Immune Defic Syndr. 2003;34(2):184_90.
[14] Currier J, Averitt Bridge D, Hagins D, Zorrilla CD, Feinberg J, Ryan R, et al. Sex-based outcomes of darunavir-ritonavir therapy: a single-group trial. Ann Intern Med. 2010;153(6):349_57.
[15] Gandhi M, Aweeka F, Greenblatt RM, Blaschke TF. Sex differences in pharmacokinetics and pharmacodynamics. Annu Rev Pharmacol Toxicol. 2004; 44:499_523.
[16] Gianella S, Tsibris A, Barr L, Godfrey C. Barriers to a cure for HIV in women. Journal of the International AIDS Society: February 2016. Volume 19(1):20706.
[17] Addo M and Altfeld M. Sex-Based Differences in HIV Type 1 Pathogenesis. J Infect Dis. 2014 Jul 15; 209(Suppl 3): S86–S92
[18] Ho YC, Shan L, Hosmane NN, Wang J, Laskey SB, Rosenbloom DI, et al. Replication-competent noninduced proviruses in the latent reservoir increase barrier to HIV-1 cure. Cell. 2013;155(3):540_51.
[19] Data on file. ViiV Healthcare. July 2016.