New Positive Perspectives study results available here.
Read about the study, involving feedback from 2,389 people living with HIV from 25 countries.

UNDERSTANDING THE CONCERNS OF PEOPLE LIVING WITH HIV
Simone Marcotullio's take on new findings from the Positive Perspectives survey presented at EACS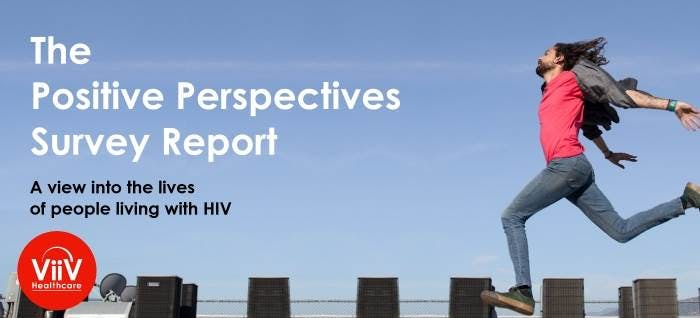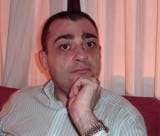 About the author
Dr Simone Marcotullio is a member of the Positive Perspectives Steering Committee. He is an HIV/AIDS advisor and advocate for national and international communities. His research is focused on understanding and concerns of people living with HIV (PLHIV), specifically around living with HIV and other health conditions and how they can best optimise their therapy.
As part of an expert panel, I've been closely involved in the development of the Positive Perspectives survey, which aims to help us understand the emerging needs and challenges of both PLHIV and their partners. The survey focuses on key issues facing PLHIV on a daily basis, such as disclosing their status, managing comorbidities, treatment optimisation and communicating with their doctor.
This week, the latest findings are being presented at the 16th European AIDS Clinical Society (EACS) meeting, October 25-27, 2017 in Milan. The data specifically look at the experience of European PLHIV and views on HIV treatment.
What does this data tell us?
One important insight arising from the survey findings is the emergent need for both HCPs and industry to do more to address concerns of PLHIV when it comes to the long term-effects of treatment.
72% (n=783) of PLHIV who are currently taking ARV medication for their HIV sometimes worry about the long-term effects of their HIV medication

The Positive Perspectives survey showed that 72% (n=783) of PLHIV who are currently taking ARV medication for their HIV sometimes worry about the long-term effects of their HIV medication. In previous years, the HIV treatment paradigm focused solely towards attaining viral suppression, but these data highlight the shift in attitudes and self-awareness seen over recent years, with PLHIV thinking beyond viral load when considering their treatment.
It is often the case that decisions about important matters related to HIV care are made on behalf of PLHIV without their consideration or full understanding. PLHIV need to be both engaged with and listened to more frequently if they are to become empowered, educated and informed stakeholders in important decisions about their HIV treatment. Through Positive Perspectives, we are attempting to realise this aspiration.
For more information I encourage you to read the Positive Perspectives Survey Report which provides further insights into the challenges facing PLHIV today. Furthermore, my fellow Steering Committee member, Bruno Spires, commented on earlier survey findings released during the 9th International AIDS Society Conference in July, which focussed on the level of HIV stigma experienced among PLHIV.
Future perspectives
Together with ViiV Healthcare we will continue to share data updates from the Positive Perspectives survey as it is released at various congresses throughout 2018, and, in particular, will be providing insights on the attitudes of partners of PLHIV in 2018.
For more on the current Positive Perspectives survey data, and to learn the story behind the initiative, please download the latest report. Additionally, for more survey insights view this infographic.