WE RESEARCH AND DEVELOP NEW HIV MEDICINES
We are focused on finding new medicines to improve outcomes for people living with HIV and understanding how best to prevent and treat the disease.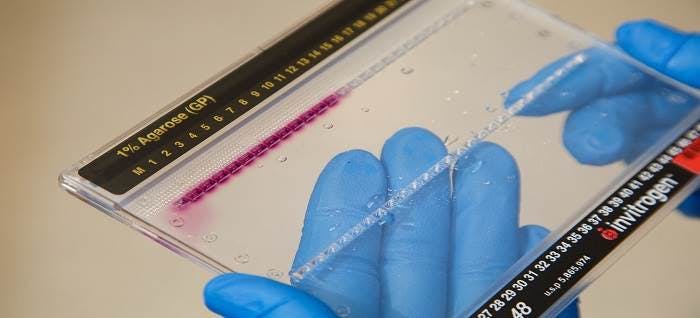 Our people are focused on finding new medicines to improve outcomes for those living with HIV and to further understanding in how to prevent and treat the disease.

At ViiV Healthcare (VHC) our scientists are working tirelessly to find new ways of limiting the impact of HIV on the 36.9 million people living with the virus. [1]
Until we have a cure, we will maintain investment into developing new medicines and remain vigilant over how the virus evolves to become resistant to treatment. New medicines will need to be at least as effective as current medicines, especially in treating patients who have limited options due to resistance. Additionally, any new medicines may need to need to offer other improvements in areas as tolerability, safety, dosing schedules, drug interactions and convenience.
Our continuing investment in R&D is focused upon identifying new therapeutic solutions including antiretroviral drug candidates with unique mechanisms of action and treatment. Collaborating with other commercial and academic organisations, we support one another in the delivery of innovative HIV treatments.
Find out more about how we collaborate to innovate
Another avenue of research we have prioritised is the investigation of innovative strategies and uses of existing antiretroviral agents. Examples include investigating how our medicines might prevent HIV infection such as Pre-Exposure Prophylaxis (PreP) and Treatment as Prevention (TasP). We are studying long-acting preparations (LAP) which could potentially reduce dosing frequency from daily pills to monthly or bi-monthly injections. The development of age appropriate medicines for children (known as paediatric formulations) is also a high priority for ViiV Healthcare. Building on the success of previous collaborations, our innovative public-private partnership initiative with the Clinton Health Access Initiative, Unitaid and generic partners Mylan & McLeod aims to accelerate the development of these paediatric formulations of dolutegravir to improve the lives of children living with HIV.
We recognise that despite many scientific advances there are still too many gaps in our understanding of how best to prevent and treat HIV in certain parts of the world. That's why we are supporting collaborative research studies to address public health priority areas among thousands of adults and children living with HIV in resource-limited settings.
Prioritising research into HIV in children
Our historical Paediatric Seed Fund has invested £10 million into a diverse range of research initiatives for infants and children living with HIV over the past 10 years. Today, we continue to expand the research evidence base in children and are involved with a number of collaborative research trials in the developing world to investigate optimal paediatric treatment strategies for children and adolescents living with HIV. Working with communities, we also investigate the factors that lead to treatment success in these groups. Find out more about our work in paediatrics.
Our commitment to clinical trial transparency
We continue to measure ourselves by our commitment to data transparency, working to ensure we disclose research data and share information from our clinical trials.
We recognise transparency in research is fundamental to accelerating scientific progress in developing new treatments. To this end, we have set up a clinical study register (https://www.viiv-clinicalstudyregister.com/) to deliver on our commitment to share clinical trial data with the broader academic and research community.
Protocol Summaries, Result Postings and Anonymized Clinical Data
When studies involving human subjects are initiated, even before the first subject is enrolled, the ViiV Healthcare clinical study register provides an easily accessible repository of data from VHC-sponsored clinical studies and includes the following information:
Protocol summaries for ongoing studies (a brief description of what is being researched and what the study is designed to discover)
Results from completed clinical studies on compounds that are both investigational and approved medicines
Results of observational research (studies of ViiV Healthcare medicines) and meta-analyses (which combine and analyse the results from two or more previous studies)
Results from studies of terminated medicines - this informs the scientific community about research results for medicines that ViiV Healthcare is no longer progressing in development. This may reduce exposure of volunteers to similar compounds for clinical research.
The names of principal investigators who participate in our clinical research
Within 18 months of study completion, we aim for the results from our human subject research studies to be submitted for publication in peer-reviewed journals.
We also register ViiV Healthcare-sponsored clinical trials (phase I-IV) of investigational and marketed medicines on external registries as required by current regulation through http://www.clinicaltrials.gov/ and/or https://www.clinicaltrialsregister.eu.
Following completion of these clinical studies, result summaries are posted on the ViiV Healthcare clinical study register within eight months, irrespective of the outcome of the study.
We have also committed to sharing anonymised Individual Patient Data (IPD) and redacted Clinical Study Reports (CSRs) once the initial study data is published, via https://clinicalstudydatarequest.com/Study-Sponsors-ViiV-Details.aspx.
We continually look at finding ways to improve access to our research results and seek to expand on our existing clinical trial registry by encouraging transparency with the scientific community, prescribers and patients. Updates will be made available in due course on our corporate website as and when we publish more information and update our policy.
For more information please contact:
Email: ViiV Healthcare Global Communications
Tel: +44 (0) 208 380 6200
[1] UNAIDS. HIV Fact Sheet. Available at
http://www.unaids.org/en/resources/fact-sheet. Last accessed November 2018