CHOOSING TO SHARE YOUR HIV STATUS
Choosing to tell someone that you're living with HIV can feel like a big step. You never know how they might react and that can be challenging.
It's important to know there is no right or wrong way to do it. Take your time and make sure you're ready, and remember, if you never feel ready that's ok too. The decision to share your status should always be your choice and your choice alone.
Explore the tabs on the left to find more support and advice for whenever you choose to tell others about your positive status.

TALKING TO OTHERS ABOUT HIV
Click through the tips below to discover useful advice from people who've been there.
Telling others: Tom's story
Speaking from his own experience, Tom offers advice on how to disclose your HIV status to others and the importance of talking to the right people.
Telling others: Romy's story
After diagnosis, fear played a large role in Romy's life. But, with the support of her therapist, she built the confidence to share her status with her father and others.
Telling others: Angelina's story
Telling people about your HIV status can be a huge relief, but it's okay to wait and only let others know once you are ready.
NP-GBL-HVU-WCNT-210089 | May 2023
CHOOSING NOT TO SHARE YOUR STATUS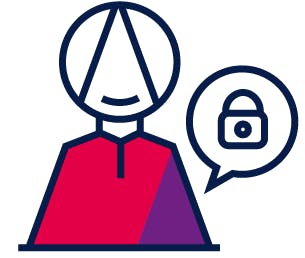 Sharing your status can be an incredibly empowering experience that can make living with HIV a little easier – but it's not always a simple decision to make.1
Telling others you're living with HIV is also referred to as 'disclosure' or
'disclosing your status'.1 There are plenty of reasons why you may not
feel comfortable or wish to discuss your status with others, and that's ok.
It's private information and it's your right to wait until you are completely
ready to share your status with anyone – even if that person is your best
friend, partner, a family member or employer.1
When making the decision not to share your status there are some things
to keep in mind.
Choosing not to share your status
In this short video, Susan and Bakita provide some facts about sharing your status and discuss those times when they have decided not to share theirs.
Do I have to tell other people?
It's up to you to decide when you're ready to talk about your HIV with others. You should never feel rushed or pressured into it – take your time if you need to.1
Understanding that Undetectable = Untransmittable (U=U) has helped many people living with HIV feel more confident about their status.2 Being 'undetectable' means that your HIV medication is keeping your viral load so low that HIV can not be detected in blood tests or passed on via sex.2 Having this knowledge can help conversations with other people about HIV and give them an understanding of what it means to live with HIV today.
Deciding whether or not to tell your regular or casual sexual partner/partners that you're living with HIV can be complicated. It's completely your choice if, when and who you share your status with.3

If you're in a long-term relationship, keeping your HIV status to yourself for too long may not be a good idea. The longer you wait, the harder it can become.3 Many people with HIV find sharing their status is empowering. It brings them and their partners closer once it's out there in the open.4 If you're finding it difficult to tell your partner, it may be helpful to talk to a friend, a counsellor, your healthcare team, or someone else living with HIV to support you through the process.4

In many countries, as long as you're taking precautions to prevent sexually transmitting HIV, you don't need to share your status with your partners if you're not ready to.4 Taking your medication as prescribed is an important part of ensuring you and your partners are protected, this is also called 'treatment as prevention'.6 This is because Undetectable = Untransmittable, which means if you're on effective medication and have an undetectable viral load, you can't pass on HIV via sex.2 If you're having difficulty taking your medication as prescribed, talk to your healthcare team about your concerns or ask other members of the community for their tips to stay on track with your treatment routine.

It is important to note that in some countries, if you choose to not share your status, or not taking your medication as prescribed and then partake in condomless sex, you could be charged with a criminal offence if you were to transmit HIV to a sexual partner.4 In other countries, you may be required by law to share your status with your partners before having any sexual contact. There have been very few legal cases but it's important to check what the legislation is in your country just so you are aware.5

From potential side effects of medication to the emotional challenges some people living with HIV experience, there are many things that can affect you in unexpected ways. Occasionally, these factors may impact your work but that is not the case for everyone. If living with HIV has no effect on your work performance or ability to do your job, there is no reason to share your status with your employer or colleagues if you don't want to.4

However, if you are struggling at work because of issues relating to your HIV, it may be a good idea to tell your employer privately. As a chronic medical condition, HIV is covered by equality legislation in many countries.4,7 This means that, if necessary, you can ask for an adjustment in your responsibilities or workload so that you can continue to do your job well, and your employer has a duty to take reasonable steps to accommodate this.4 If you have an occupational health policy at work, you may be able to see an occupational health adviser who can work with you and your manager to make the changes you need, and if it's your wish, will keep your HIV status confidential.7 This may not be the case everywhere so be sure to check what legislations exist in your country of residence to support your work.

There are some job roles that require you to disclose your HIV status, undergo tests, or complete HIV risk assessments (e.g. some healthcare roles, military personnel, pilots).4 If you don't want to share your status, it may be worth checking the recruitment process prior to applying for these kinds of roles.

It's not acceptable for anyone living with HIV to experience discrimination because of their status, although unfortunately this does still happen. In a work setting, discrimination could mean unfair dismissal, bullying or harassment, or discrimination in recruitment, promotion, training or benefits by colleagues or others.4

If you feel you have been treated unfairly in work because of your HIV status, speak to your Human Resources department about making a complaint or contact your local HIV community group who can put you in contact with a legal expert.4

It's worth noting that if you choose not disclose your HIV status to an employer, it may be difficult to demonstrate discrimination from a legal perspective.4

If you're receiving medical treatment unrelated to your HIV, there is no legal requirement for you to share your status with healthcare professionals.4 However, it could be important for your care, for example, your HIV treatment might interact with other types of medication e.g. change their effectiveness or cause side effects.4

Like with any medical information, details about your status are protected by confidentiality laws, so if you don't want your family doctor to know for example, you can specify this with your HIV specialist.4

Your HIV clinic may ask your permission to share your status with other healthcare professionals who might be treating you.4

It's a similar story with dentists. When joining a dental practice, you might be asked for details about your medical history, and this may include a question about HIV. It's your call whether you share your status or not.4,8

It is worth noting that the reason why dentists ask their patients about HIV is so they can look out for signs of any HIV-related oral health issues.4,8
Keep things discreet
There may be times when you are worried your status could be 'discovered' when you'd prefer to keep it private. It's perfectly normal to feel this way.
It's important that you never feel forced into a situation where you status is shared without your permission. To help, here are some tips about maintaining discretion.
If you're sharing your home with a partner, roommates or family members but are not ready for them to know you're living with HIV, you can choose to keep your medication somewhere private where it will not be found (e.g. your underwear drawer).

Similarly, if you're living on your own and you would prefer the contents of your medicine cabinet not to be scrutinised by guests, move your medication to a place that is easily accessible for you but not for them.


Some people living with HIV may choose to 'decant' their medication into other containers. If this is something that you want to do, it's very important to ensure that there is no risk of other people taking your HIV medication by mistake. It's also important to remember that some medication may need to be stored with a desiccant to stop the medication from absorbing moisture which can impact its effectiveness.9

If you're heading overseas, it's a good idea to carry your medication in your hand luggage in case your checked luggage goes missing or is delayed.9 It's also advised that you keep your HIV medication in its original packaging in case you are asked about the pills in your luggage by customs officials.10 This can be a cause of anxiety for some people living in HIV, but it doesn't need to be.

Customs regulations in most countries require all prescription medication to be accompanied by a letter from the prescribing doctor explaining what the medication is for.9 Your doctor can explain that your medication is to treat a chronic health condition – they don't need to mention HIV, so your privacy will be protected. Speak to your healthcare team for more information.
What should I do if I think I have been discriminated against?
If you feel you have been forced into sharing your status or have been discriminated against at work, in a healthcare setting or individually, there are community resources that can help you. Connecting with your local HIV group is a good first step. They can put you in touch with legal specialists, counsellors and members of the HIV community who can support and advise you.11
NP-GBL-HVU-WCNT-220013 | May 2023
HIV STIGMA AND DISCRIMINATION IN HEALTHCARE
Looking after your health and wellbeing is an important part of living well with HIV.
From time to time, you may need to access other healthcare services for medical reasons that are not related to your HIV, such as your dentist or GP.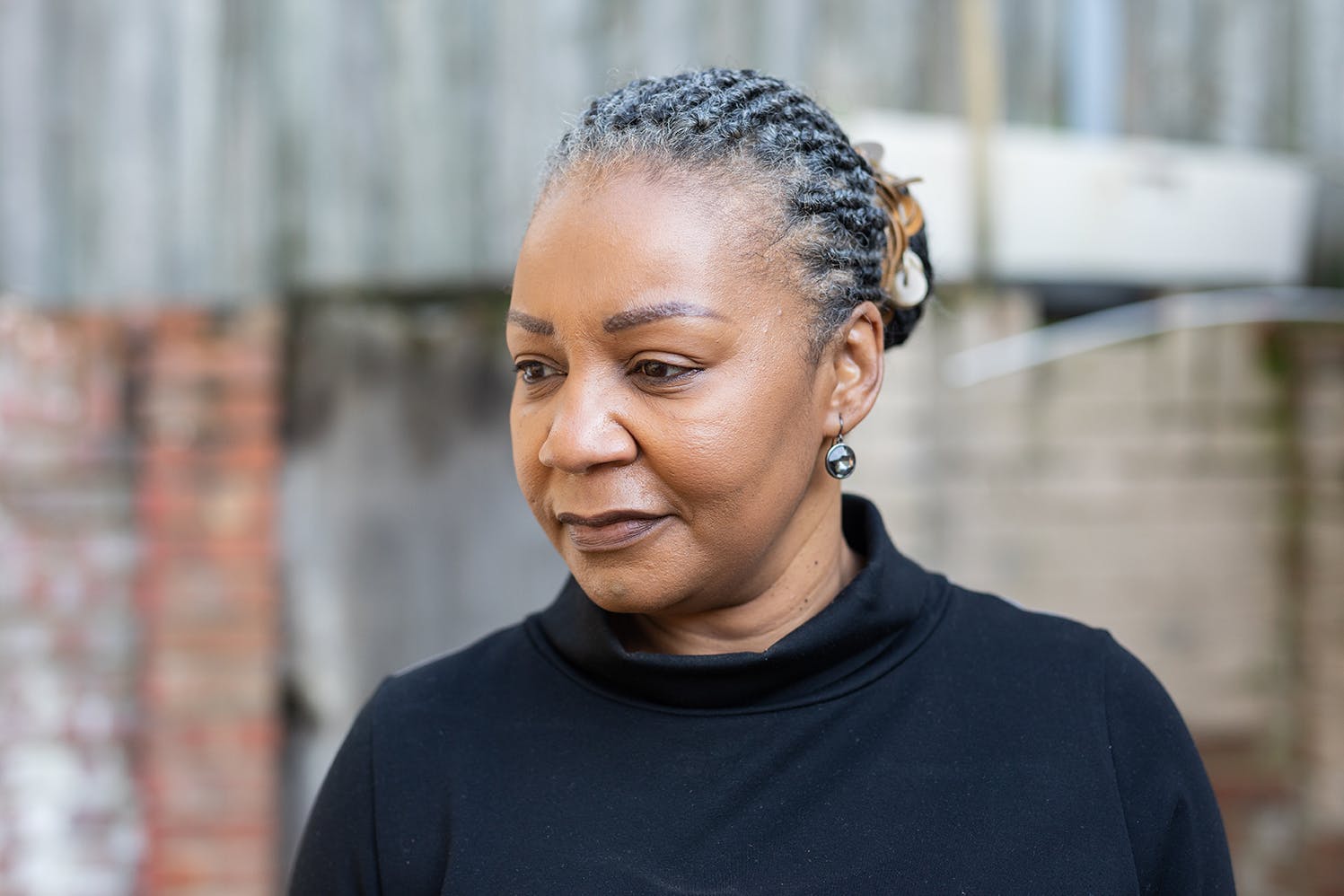 Sharing your status with healthcare professionals could be important for your health. For example, letting your GP know what HIV medication you take can help them avoid any potential interactions between the drugs they prescribe and your current HIV treatment. You should always feel comfortable discussing your health needs and should not be treated differently because of your HIV status.
Unfortunately, some people living with HIV do still experience stigma and discrimination from healthcare professionals. This can have a lasting impact. It can affect the way people feel about themselves and their HIV, and can put them off seeking medical help. As well as facing stigma, some people have to educate their healthcare professionals about HIV. This can lead to negative conversations and relationships, even if they aren't discriminatory in a 'typical' way.
No matter your experiences, the type of stigma, or the reasons for it, the HIV community is here to support, empower and advise you – and this includes your HIV healthcare team. Reach out to your healthcare team or local community groups to find people living with HIV in your area.
NP-GBL-HVU-WCNT-220014 | October 2023



NP-GBL-HVU-WCNT-210084 | May 2023
If you get any side effects, talk to your doctor, pharmacist or nurse. This includes any possible side effects not listed in the package leaflet. You can also report side effects directly via the Yellow Card Scheme at www.mhra.gov.uk/yellowcard or search for MHRA Yellowcard in the Google Play or Apple App store. By reporting side effects, you can help provide more information on the safety of this medicine.
If you are from outside the UK, you can report adverse events to GSK/ViiV by selecting your region and market, here.