THE 24th INTERNATIONAL AIDS CONFERENCE
AIDS 2022 is over for another year. It remains one of the largest medical conferences in the HIV calendar. For physicians, researchers, and the wider HIV community, it was a chance to discover the latest advances in HIV treatment and care.
In 2020, AIDS was a fully virtual conference due to the COVID-19 pandemic. This year we were thrilled to be able to attend in person to share new data from our innovative treatment and prevention portfolio and connect with colleagues from around the world.
The event wasn't just about treatment advances. The theme for this year's conference was 're-engage and follow the science'. After years of COVID-19 dominating the healthcare agenda, it's time to put HIV back on the map to ensure we leave no person living with HIV behind.
See some our key highlights from this year's AIDS 2022.
HIV in View - Live at AIDS 2022
ViiV Healthcare presents HIV in View – Live at AIDS 2022. Revisit our live-streamed events from AIDS 2022 where we brought together a diverse and inspiring panel of experts across the HIV community for a series of three 15 minute sessions focused on key topics in HIV. Watch the recordings of our sessions below: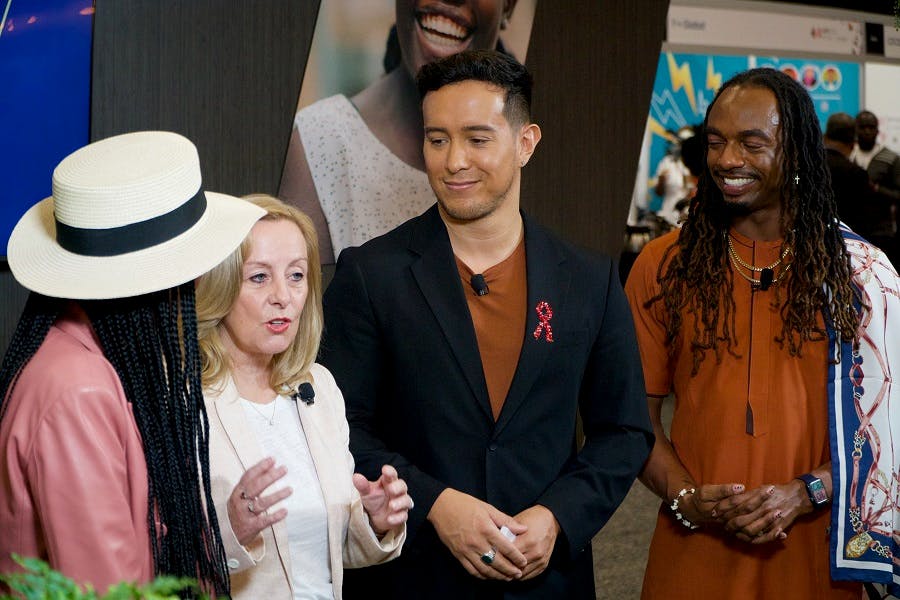 The panel for Positive Action at 30, (Left to right) Sibulele Sibaca, Cathy Ferrier, Raif Derrazi (host) and P.J. Moton-Poole.
OUR COMMITMENT TO RE-ENGAGING THE HIV COMMUNITY
If you get any side effects, talk to your doctor, pharmacist or nurse. This includes any possible side effects not listed in the package leaflet. You can also report side effects directly via the Yellow Card Scheme at www.mhra.gov.uk/yellowcard or search for MHRA Yellowcard in the Google Play or Apple App store. By reporting side effects, you can help provide more information on the safety of this medicine.
If you are from outside the UK, you can report adverse events to GSK/ViiV by selecting your region and market, here.